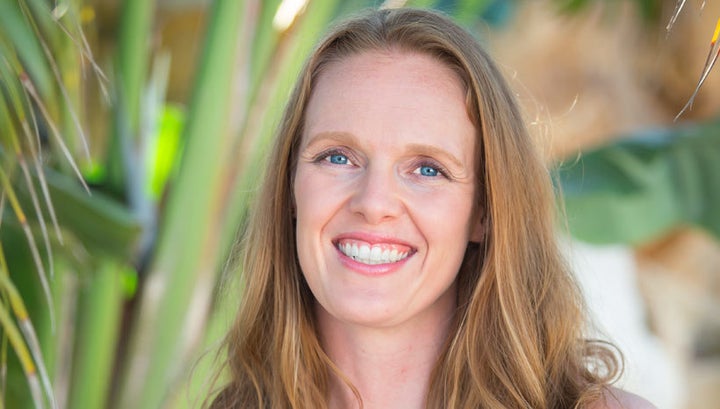 This interview is part of the Real Talk Real Women interview series, where we bring you the life-changing, heart-warming and inspirational stories behind the most successful women in health and fitness. Make sure to follow us on Instagram for the latest interviews! For this installment, we are joined by Jennipher Walters.
Let's start off with a general introduction. How would you describe yourself, what are you all about and how did you get involved in health and fitness?
I'm the CEO and co-founder of Fit Bottomed Girls. I'm also a certified personal trainer, health coach and group exercise instructor. While in college for journalism, I fell in love with group exercise and decided I wanted to make a job out of it, so I got certified and starting teaching classes and training clients. After college, I decided to go to graduation school, getting an MA in health journalism, which pretty much put my two loves of writing and fitness together.
You're the co-founder of the Fit Bottomed Girls and Fit Bottomed Mamas websites. Tell us a little bit about how that came about.
After overcoming a few body image struggles of my own in 2007, I felt called to start a positive body image that let women know they were more than a number on the scale and that fitness and healthy eating really could be fun and not torturous.
In 2008, my good friend Erin Whitehead and I launched Fit Bottomed Girls with exactly that mission. In 2010, after Erin got pregnant (she now has three kiddos!), we decided to launch Fit Bottomed Mamas in order to bring a healthy and loving message to parenting.
In 2010, we expanded our healthy eating and cooking content to Fit Bottomed Eats. In 2015, we added a new business partner Kristen Seymour. And in April 2016, we launched Fit Bottomed Zen, our fourth site that's all about wholehearted and mindful living.
Today, there's a tremendous amount of content on the sites and you have many different contributing writers. For someone who is new to "health and fitness", where should they begin?
Great question! We actually have an area on Fit Bottomed Girls that's just for beginners. Another good one for everyone to check out is about motivation. Because everyone can use some motivation now and again! :)
You're also an ACE-certified personal trainer and an AFAA-certified group instructor - I know you value continuous education. What are the three health related things you've learned over time that have made the most significant impact on your life?
1) High-intensity interval training! Oh my gosh, it's my favorite type of cardio. You can do so much in so little time.
2) The importance of lifting weights. For women, men, seniors ... everyone!
3) Mindfulness. Being healthy is as much about the mind and the thoughts you think and what you think of yourself as it is your body.
I guess it's safe to say you're also a highly successful media entrepreneur as well - having launched several wildly popular healthy living brands. How do you balance your time and make sure you stay healthy yourself?
In some ways being active is easy for me, since it's truly part of my job. But, as a mom to a toddler, business owner and someone who is driven to really try to change the world to a more body positive place, it can be hard for me to find time to do all the things I want to do and need to do.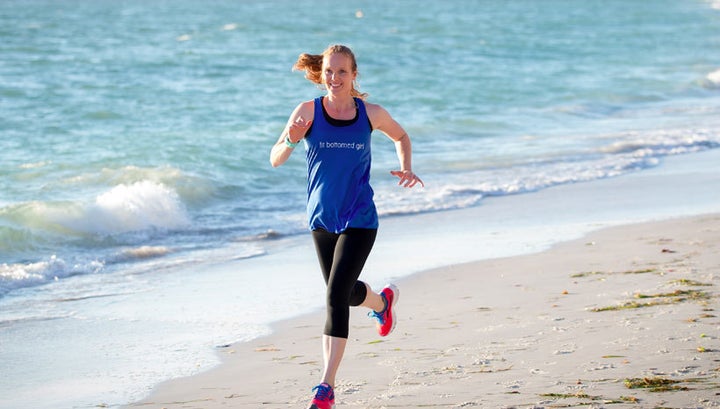 I make a point to walk my dog every day, I get in a good workout three times a week (even if that means I have to get up at 4:45 am to do it or run with my daughter in the stroller later in the day), I plan healthy meals with my husband every Sunday, and I try to do something every day to destress, whether it's meditating for 5 minutes, watching an inspirational video or savoring a glass of wine.
I love how you pride yourself as being a real girl and not a gladiator - focusing on the fun in fitness instead of depriving and torturing oneself - what can you say about that?
Life is too short to spend your days doing workouts you hate and eating foods you loathe. Pick the stuff you like and do that! That's how I live. For example, no matter how hard I try I can't get into Pilates. I know it's a great workout, but it's not just one I dig. So, I don't do it and work out in other ways - guilt free! :)
For some it's hard to stay motivated, and everyone has a bad day every now and then - how do you personally deal with times like that?
With a lot of self love! Hey, nobody is perfect and perfect is boring anyways. I allow myself to take multiple days off if my body is really craving it - or I'll mix things up with a new class or new recipe just to get me excited again or challenge myself.
I also try to connect with my "why" every day. Why do I want to be healthy? Why do I want to be fit? Knowing that I want to feel good and proud of myself and be a healthy role model for my daughter really gets me to the gym on days that I'm not feeling it.
How do you stay productive?
Coffee and workouts. Funny, but true. Also, my mission and our readers fuel me!
You have a book called "The Fit Bottomed Girls Anti-Diet" - what's the anti-diet and where can people learn more about the book?
Sure do! The anti-diet is basically a guide to being a Fit Bottomed Girl inside and out. You can learn more about - and read all of the nice things people have said about it (including the TODAY show) here.
What are your biggest life goals for 2017?
Now that's a big question! I love it. My biggest life goals in 2017 is to continue to grow and evolve our Fit Bottomed brand into a household name. I also want to have another kiddo and take our podcast to #1 on iTunes!
Where can people go to learn more about you online?
This interview series was made possible by our friends at On the Go Towels, the closest thing to a shower without taking one. Check them out on Amazon or follow them on Instagram.
Stay tuned for the next interview of Real Talk Real Women!
Popular in the Community