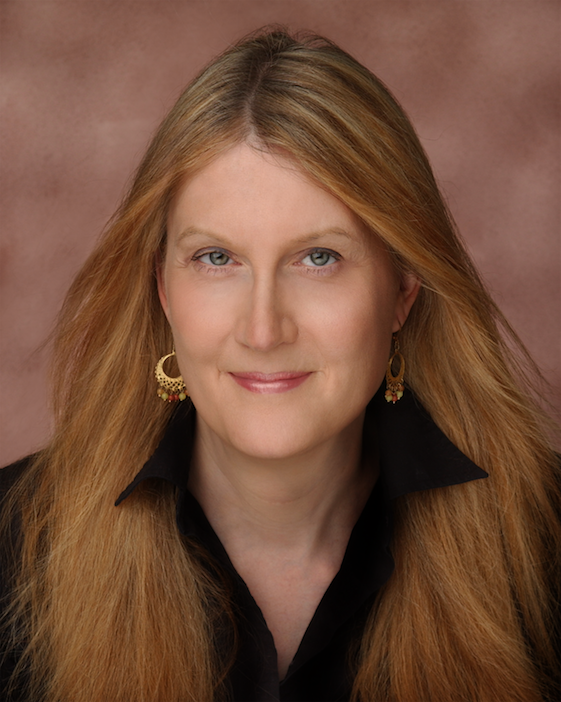 Jennifer Finney Boylan has lived a number of different lives.
An author, activist and educator, she recently established herself as a household name ― especially for LGBTQ people ― after appearing on "I Am Cait," the E! reality show that documented Caitlyn Jenner's post-transition life from 2015 to 2016.
But the crucial work Boylan has contributed to illuminating the lives and experiences of trans people spans decades. Her writing regularly appears in the New York Times, she's served on the faculty of a number of universities, including Barnard College of Columbia University, where she currently teaches, and her 2003 memoir She's Not There: A Life in Two Genders became a bestseller. In 2013, she became the first openly transgender co-chair of GLAAD's National Board of Directors.
She's also been recognized as one of the most public faces of the transgender movement long before Laverne Cox appeared on the cover of TIME ― often by fearlessly facing situations involving problematic questioning that would largely be considered offensive today.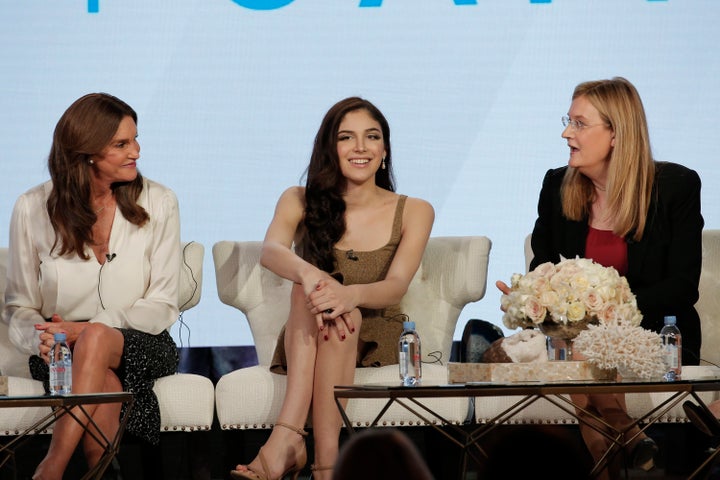 In 2005 Boylan appeared on "The Oprah Winfrey Show" and opened herself up to invasive questioning about her marriage post-transition. She's also appeared on 20/20, Today, and countless other media networks over the years, offering her life and journey as a model of possibility for transgender people at a time when few existed in the mainstream.
And now, as the author and activist approaches her 60th birthday ― and celebrates 20 years living publicly as a woman ― she's releasing a new book called Long Black Veil. The novel pushes her to existentially examine elements inspired by the diverse relationships and experiences of her life ― and the different ways in which she's lived.
"I guess a thing that I'm obsessed with is the continuity of identity," Boylan told HuffPost. "I'm in my late 50s now and I've been a woman publicly for almost 20 years. So I have these 20 years, I had 20 years as a young man and 20 years as a child. So the thing I wonder about is, what does it mean to be a woman who never had a girlhood? How do I connect the child that I was to the woman that I've become? And I think we all do this – there's a sense that, there's a lot of before and afters in peoples lives."
Questions surrounding this reflection on the course of her life are at the heart of Long Black Veil, released on April 11. It's her eleventh book and a work of fiction ― a thriller that, while not explicitly about trans issues, contains gender-based themes that resonate with her own experiences as a woman, activist and educator.
"What do we owe the friends of our youth and are we now the people that we have been?" she continued. "And in any life that has a before and after, how is it possible to live one life rather than two?"
Long Black Veil follows a group of college friends in Philadelphia who decide to explore the country's oldest prison, Eastern State Penitentiary. After finding themselves locked inside, the group is subject to a horrible occurrence ― the consequences of which follow them for the rest of their lives and eventually lead to a member of the group being charged with murder.
"What I'm interested in is the mysteries of the ways people live," Boylan told HuffPost. "The secrets that people bear and the secrets that they eventually come to reveal if they're lucky and if they find their courage. I've said before that the big difference for me was not the difference between being male and being female. It was the difference between someone who had a secret and someone who didn't have one. So that's the thing I wrote about before – that's the thing that I'm writing about now too."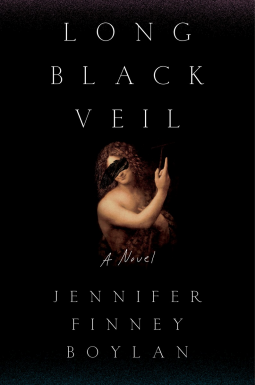 The questioning of the continuity of identity as one ages over the years resonates both within Boylan and a character in Long Black Veil, as issues of gender and coming to live authentically are, of course, at the core of her life's work.
Boylan plans to continue discussing Long Black Veil during a series of conversations she is currently participating in at the 92nd Street Y in New York City called "Imagining Men & Women," which will bring her together with a handful of prominent feminists, writers, and one reality star: Caitlyn Jenner.
"What does it mean to be a woman who never had a girlhood? How do I connect the child that I was to the woman that I've become?"
The first talk in the series, a conversation between Boylan, Anna Quindlen and Susan Faludi, took place in late March and focused heavily on feminism and they way it has been shaped by the queer and trans rights movements. The talk with Caitlyn Jenner will happen on April 25 and will largely involve a discussion of Long Black Veil and Jenner's upcoming memoir The Secrets of My Life, set to hit stores on the day of the talk.
"I don't think people will be shocked to learn that there are trans issues in the thriller that I've written," Boylan joked. "And some of them are not too far from my own experience, so how that character's experience contrasts with Caitlyn's experience is at least one of the things that we'll talk about. I'm sure we'll also talk about where she has landed now two years after coming out both in terms of what she's accomplished, work left undone, disappointments she may have, disappointments other people in the movement people may have with her, and what the future may hold."
The third event will feature a talk between Boylan and her long-time friend and fellow writer Richard Russo and focus on the pair's relationship and the way the world has changed in its relationship with and understanding of transgender woman, as well as straight, cisgender people.
As Boylan continues to push the conversation surrounding transgender identity and representation further, we can all learn from her reflection on identity across the span of a lifetime and what it means to age and evolve as an individual. "I am the same person that I was when I was 6 years old in some ways. But in some ways not! In some ways I'm just a completely different person," she said. "I would argue that the thing that's the same is soul – something you can't put your fingers on that you know is real."
Popular in the Community