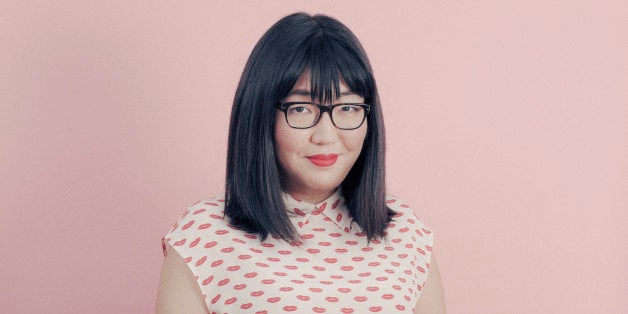 Strolling down the promenade in a retro paisley dress and chunky glasses, Jenny Han perfectly embodies the vision of a Brooklyn author. After publishing her first book as a student at Chapel Hill, Han found an earnest love for the Young Adult genre and has since released her 10th novel. Her series The Summer I Turned Pretty, and more recently, To All The Boys I've Loved Before, have both managed to climb the charts of the New York Times bestseller list. Nevertheless, Han looks to the emails from her teen readers to truly gauge success.
Jenny Han chatted with The Huffington Post about the successes and shortcomings of the young adult genre and how the industry is changing:
Many of your novels, including the most recent P.S. I Still Love You, have narratives centered around Asian-American protagonists. How does your audience respond to these characters?
The feedback for P.S. I Still Love You has been pretty amazing. To have written this story about this family with Asian-American characters and be so embraced is really incredible for me as a writer as well as a person of color. I'll get emails from my Asian readers saying that the protagonists, especially Lara Jean, are just like them, but I'll also get those emails from non-Asian readers. To me, that is what is most satisfying: That all people can connect to my characters and see themselves in them as well.
Do you believe there is a lack of diversity among the narratives of the YA genre as a whole?
I think that there definitely is a lack of diversity. However, there have been strides, for sure. Things are definitely getting better. There is more awareness now for the lack of diversity, but it is still a work in progress.
If you could give one piece of advice to your teenage self, what would it be?
I would tell my teenage self to really be in the moment and to continue to write down some of the feelings of that moment. I think you are going through so many "firsts" as a teenager and it's a charged time because of that. You don't have much autonomy in life. Everything is just kind of crazy and there are so many huge decisions to be made, like where are you going to college, or who you date. These things can really affect your whole life. Looking back, I would tell myself to be in the moment, and understand that the moment will pass. Appreciate those trials, and know that at some point you can turn those painful experiences into something beautiful in your writing.
How has the digital age changed the experience of literature to cater to millennials?
It's all about keeping up with technology. What is hard about it is the illegal downloads -- and figuring out ways to still keep books profitable so that people can still make a living. In some ways there are more ways to reach people, because you have social media and you can interact with your fans in a different ways than before.
Do you prefer print, or ebooks?
I enjoy both. I like to read non-fiction on my e-reader, but as for fiction -- I usually like to have a copy to keep at home.
Which authors have inspired you to write?
Stephen King, for sure. When I was growing up, YA didn't exist in the way it does now, so most kids went straight from the Babysitters Club to The Shining. It sounds strange to say, because we're talking about the master of horror here, but Stephen King writes about young people beautifully. There's a real innocence to way that he writes about childhood, first love, heartbreak. I was also inspired by Judy Blume, of course, for the realness of her characters and her willingness to show their flaws.
Who is your favorite literary heroine?
Cassandra Mortmain from I Capture The Castle By Dodie Smith. That is undoubtedly my all-time favorite book.
Your series Burn for Burn is a collaborative effort with Siobhan Vivian, author of The List. How is this method of writing different that working alone?
Well, we outlined that series together really tightly. I don't outline when I write books myself, so that made it different for me. Essentially, doing everything together as a team is quite different. I have always had Siobhan to read my solo works, and although she weighs in on those manuscripts, in Burn For Burn we really have an equal vote. We really trust each other and know each other's weaknesses and strengths as writers. In that sense collaboration is great, because we compliment each other's styles.
What is your secret to moving beyond "writer's block"?
Writing is just always hard for me. It always feels like drawing blood. It's never particularly easy. I combat that with music. I'll call Siobhan when I'm blocked up and we'll talk it out. Or I'll read something else, watch TV or just go out and take a walk.
What do you see yourself writing about 20 years from now?
I have no idea. I don't know if I'll be writing the young adult genre, doing a screenplay, a picture book, or something else for adults. I'm just enjoying what I do in general. I don't have a plan beyond writing the stories I want to write.
Do you have a favorite sentence from a book? What is it?
"It is not often that someone comes along who is a true friend and a good writer."
- E.B. White, Charlotte's Web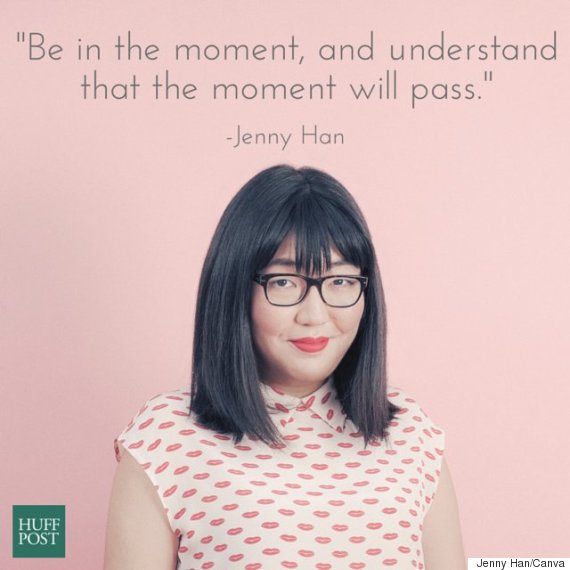 BEFORE YOU GO
PHOTO GALLERY
15 Young Adult Books That Never Age