In the late 1970s, when artist Jenny Holzer was a student at the Whitney Museum's Independent Study Program, she, like many students, wrote essays, which she described in retrospect as "hot, flaming, nasty things." Only, unlike the average term paper, Holzer's treatises bellowed in italicized, capitalized letters on neon sheets of paper, blatantly packed with quotes from Emma Goldman, Mao Zedong, Valerie Solanas, and Adolf Hitler.
These papers, dubbed "Inflammatory Essays," followed a familiar recipe. Each featured 100 words divided onto 30 lines and adopted an unusual voice ― somewhere between a batty dictator, a leftist activist and a sage prophet. They read like a religious zealot warning a nonplussed college campus about the impending apocalypse ― or, quite eerily, like our new president tweeting quasi-nonsense into the abyss.
"FEAR IS THE MOST ELEGANT WEAPON," one of Holzer's essays reads. "FORCE ANXIETY TO EXCRUCIATING LEVELS OR GENTLY UNDERMINE THE PUBLIC CONFIDENCE, CONFLICT OF INTEREST MUST BE SEEN FOR WHAT IT IS."
Holzer took her essays to the streets, wheat pasting the multicolored creeds all around Times Square under the cloak of night. Part conceptual art, part street art, the "Inflammatory Essays" were a new breed of text-based work. Impassioned verses removed from sincerity or fact, they served to rile up the viewer and set her loose without direction, like a child spun madly before a round of Pin the Tail on the Donkey.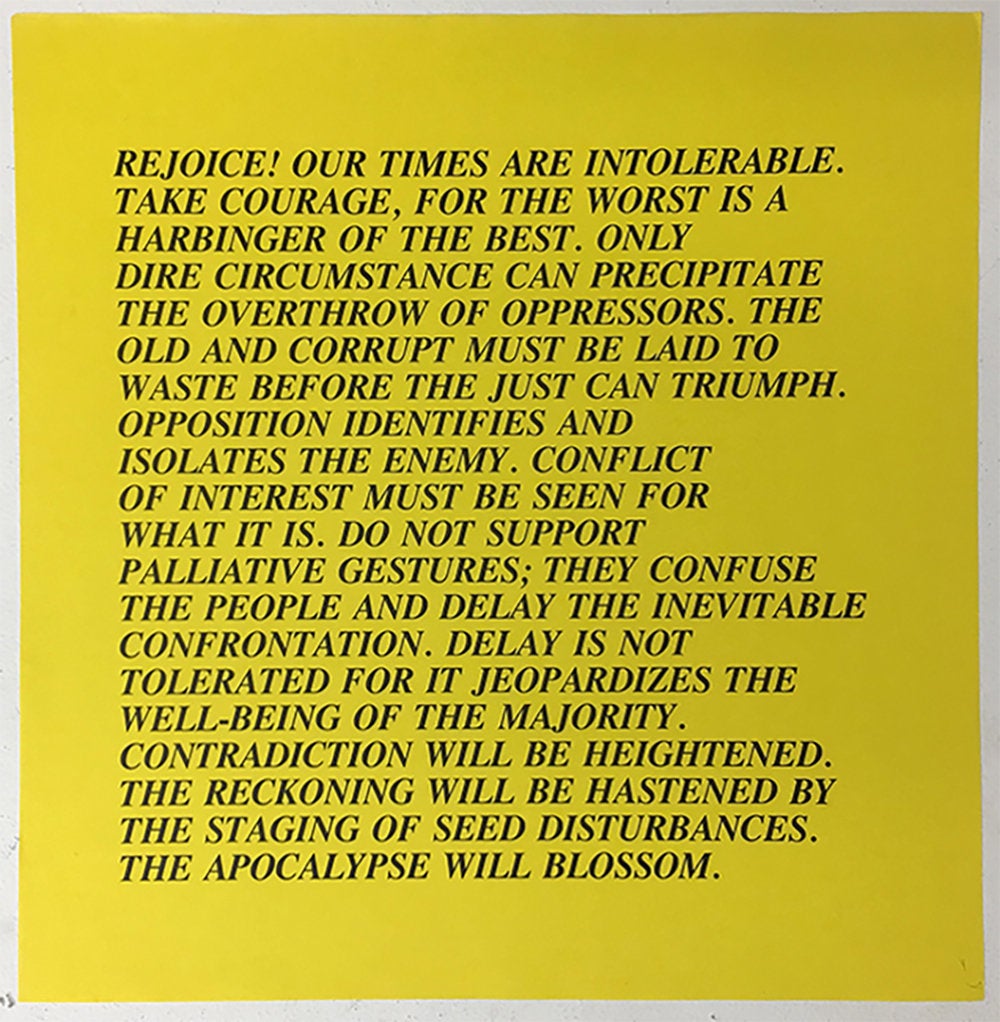 Todd Alden, the director of the Lower East Side gallery Alden Projects, began collecting Holzer's essays in the early '80s. They were available for cheap, 10 for $10 at Printed Matter, according to The New York Times. Alden acquired 100 of them over the next few years, not knowing just how prescient the distributed posters would become.
The day after the 2016 election, Alden looked at one of Holzer's posters hanging on his wall and knew he had to curate a show around them. There was something so contemporary about the essays' jumble of political ideologies, unchecked and gung-ho, secreting without consequence.
As Alden explained in an email to The Huffington Post, Holzer's essays "were written under the different historical conditions of the nascent Reagan era, but nevertheless, these street posters, vital as ever, read today, as a nearly pitch-perfect responses to our own inflammatory times. They draw on, and combine extreme, manifesto-like rhetoric of both right and left but which Holzer strategically distills into her own writing in an anonymous voice."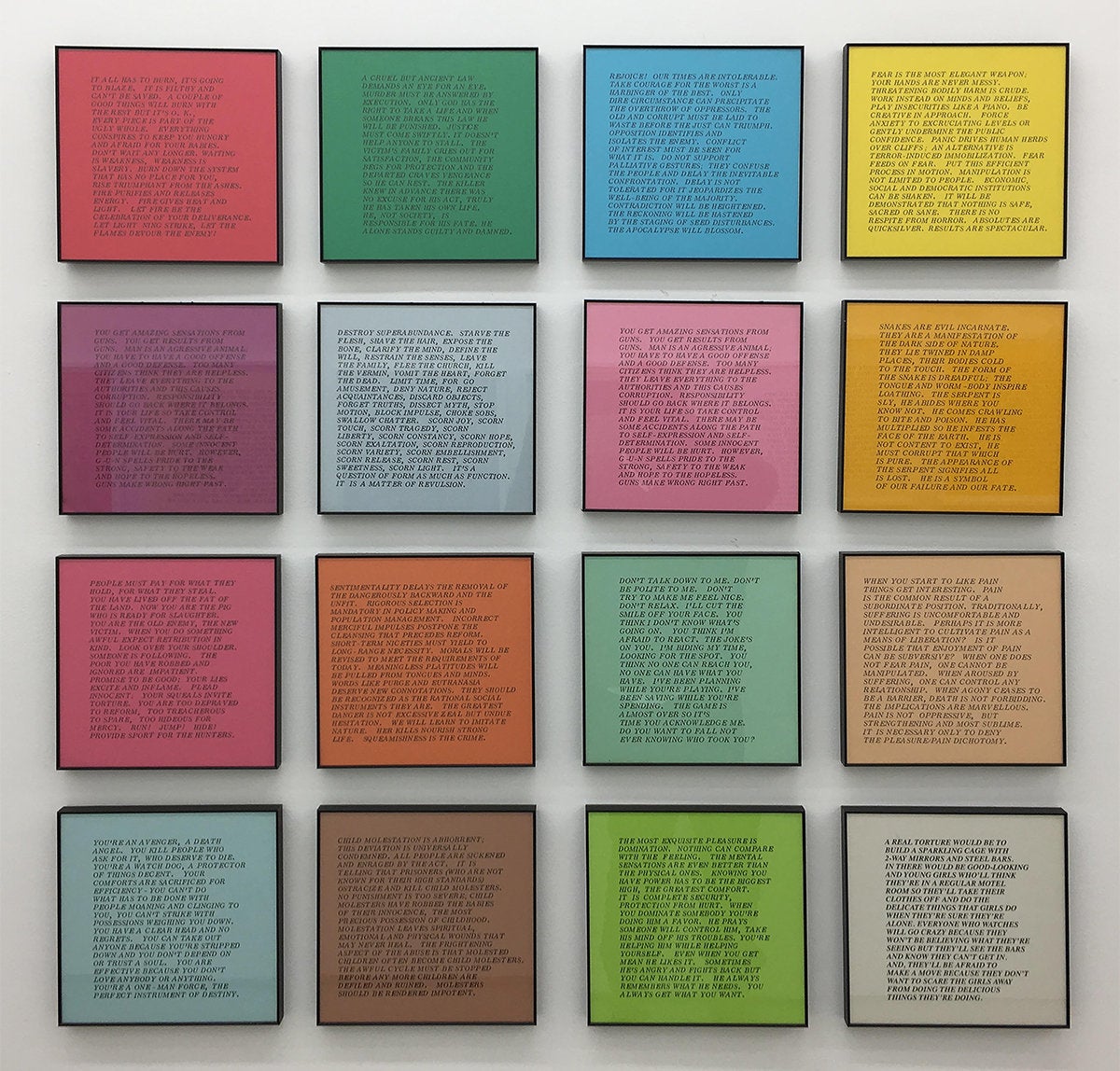 And so Alden curated a show around Holzer's essays, dating from 1977 to 1982. Given the public nature of the works, he didn't seek permission from either Holzer or her gallery, and the artist has no intention of intervening. The show is called "REJOICE! OUR TIMES ARE INTOLERABLE: Jenny Holzer's Street Posters," taking its title from one of the artist's most well-known essays.
The spookily poignant piece continues: "TAKE COURAGE, FOR THE WORST IS A HARBINGER OF THE BEST, ONLY DIRE CIRCUMSTANCE CAN PRECIPITATE THE OVERTHROW OF OPPRESSORS." It ends: "THE APOCALYPSE WILL BLOSSOM."
Alden, for one, hopes Holzer's works serve as an inspiration for the countless individuals who want to resist President Donald Trump's ideologies and decrees. Holzer was, after all, only an art student when she took to the streets with a bunch of neon papers. "I'm hoping that people will see this as a model for political activism," Alden said to Vogue, "and as a model for speaking out, both about our media culture today and our political situation."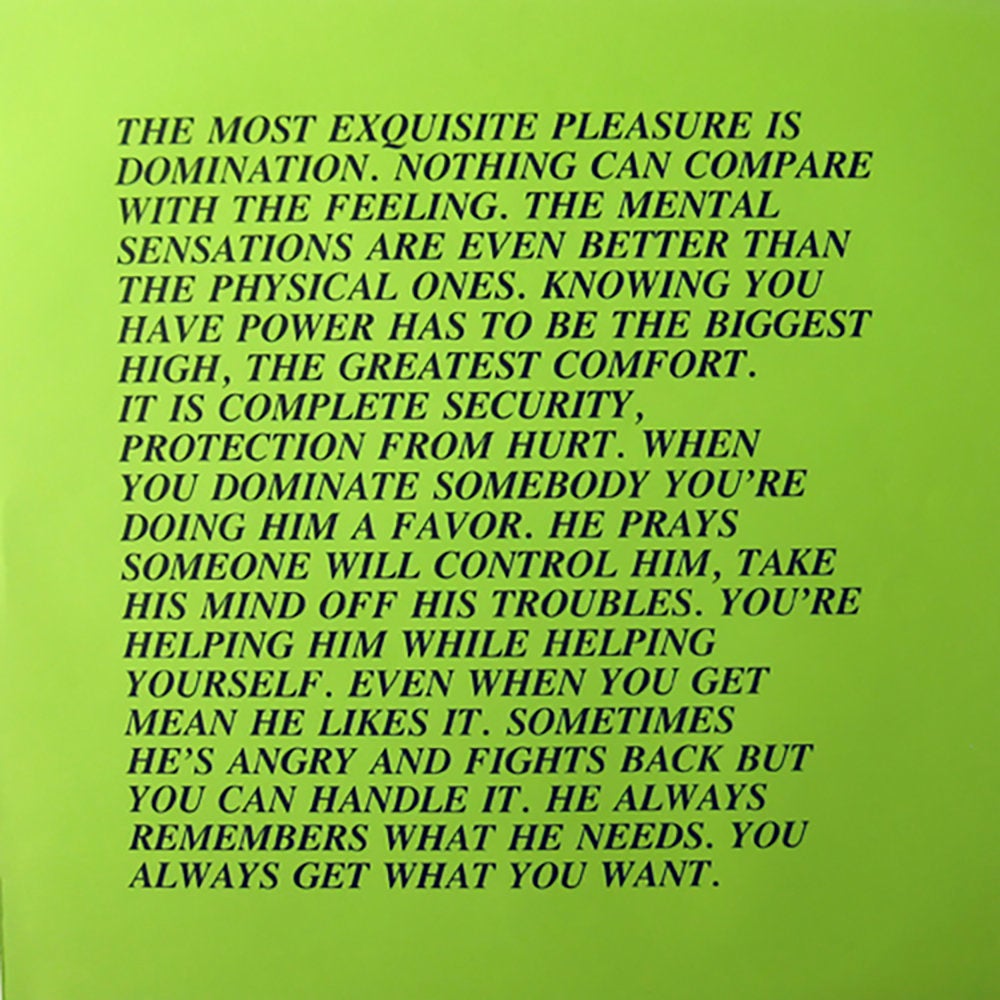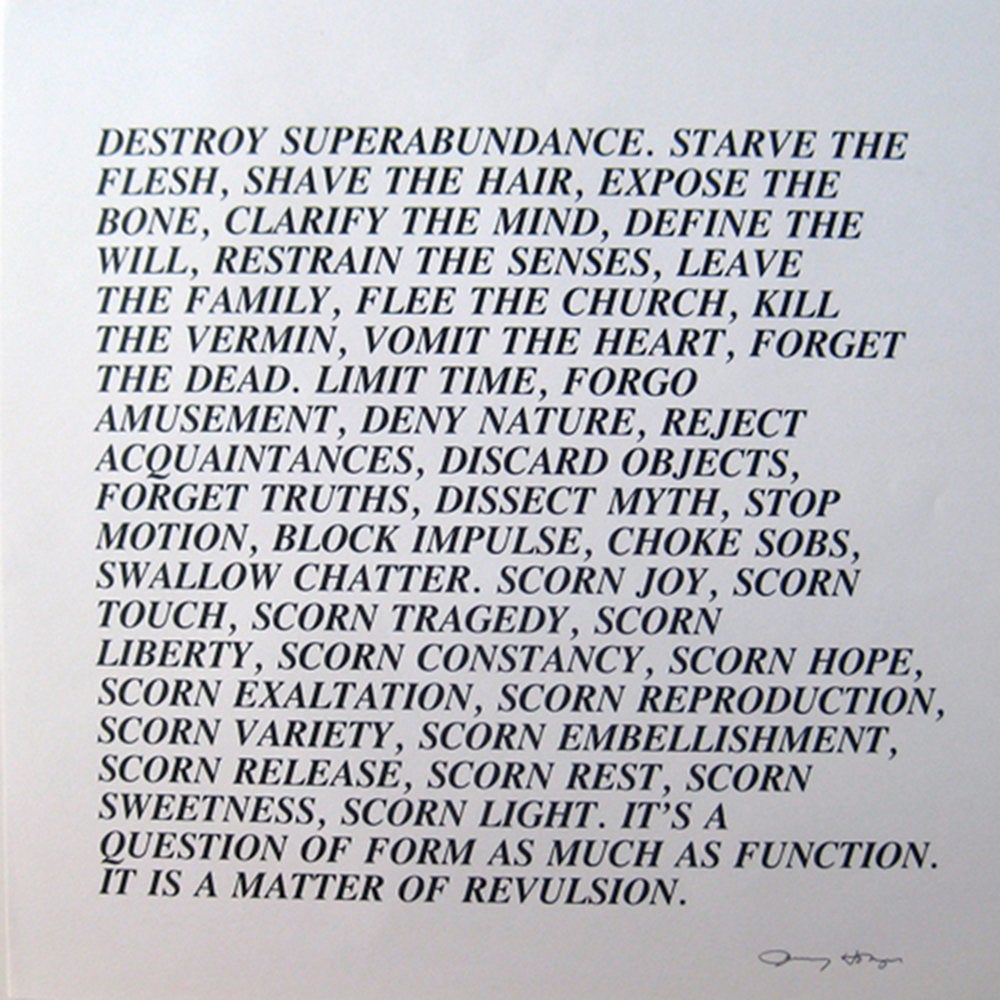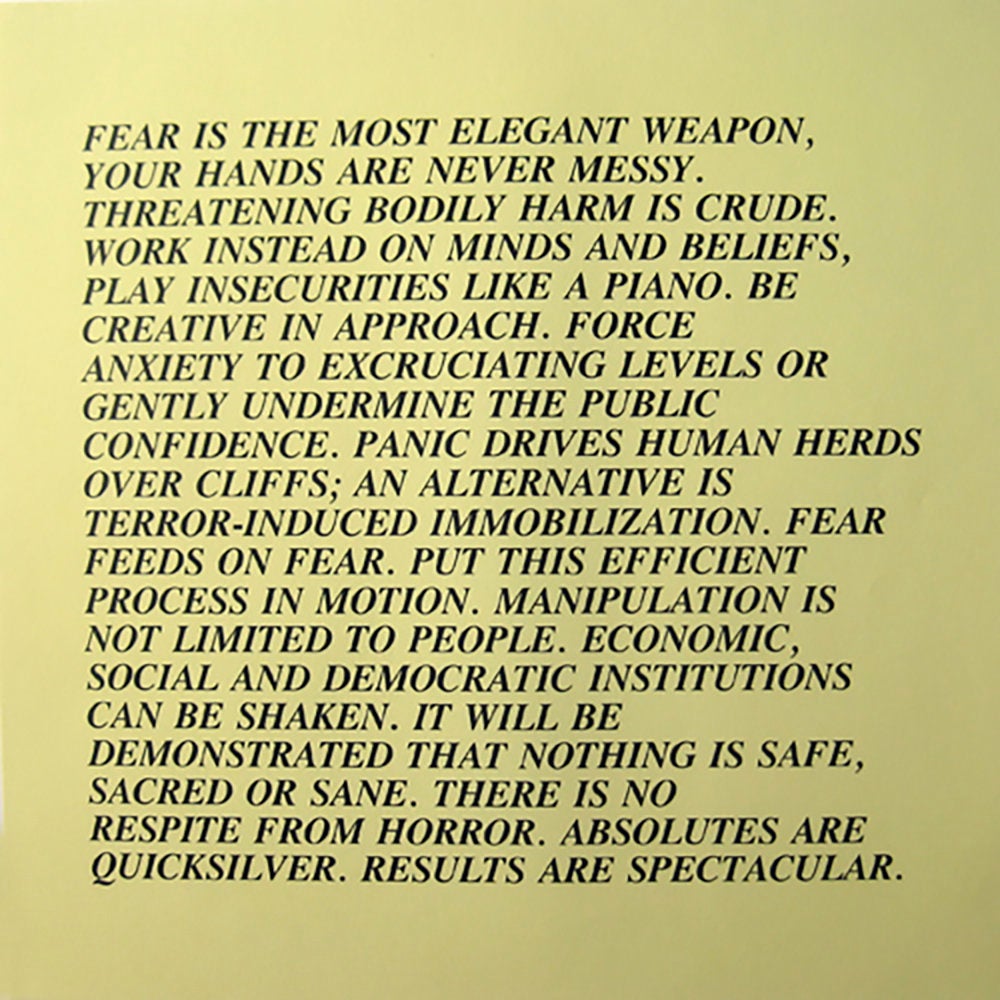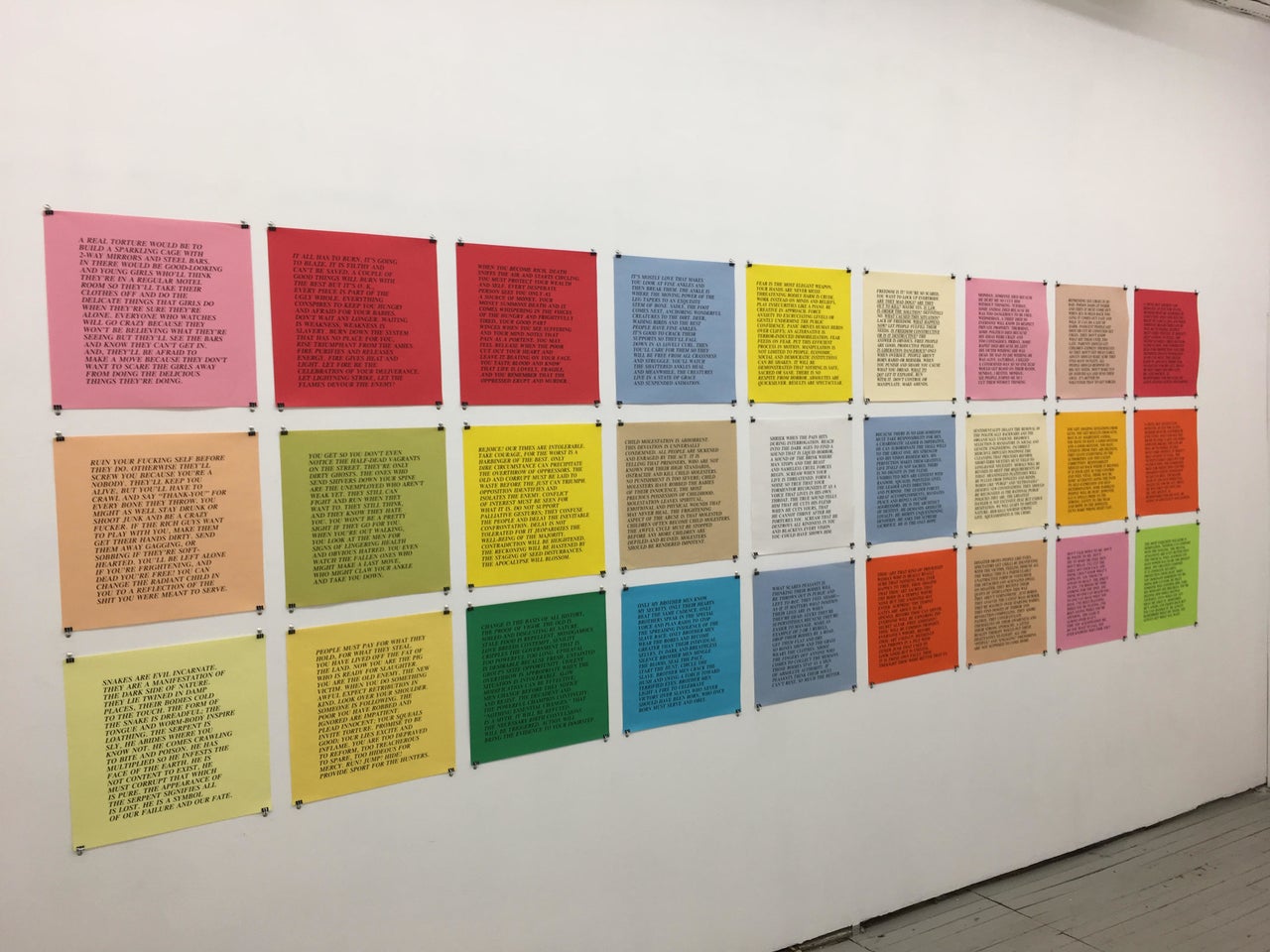 Related
Before You Go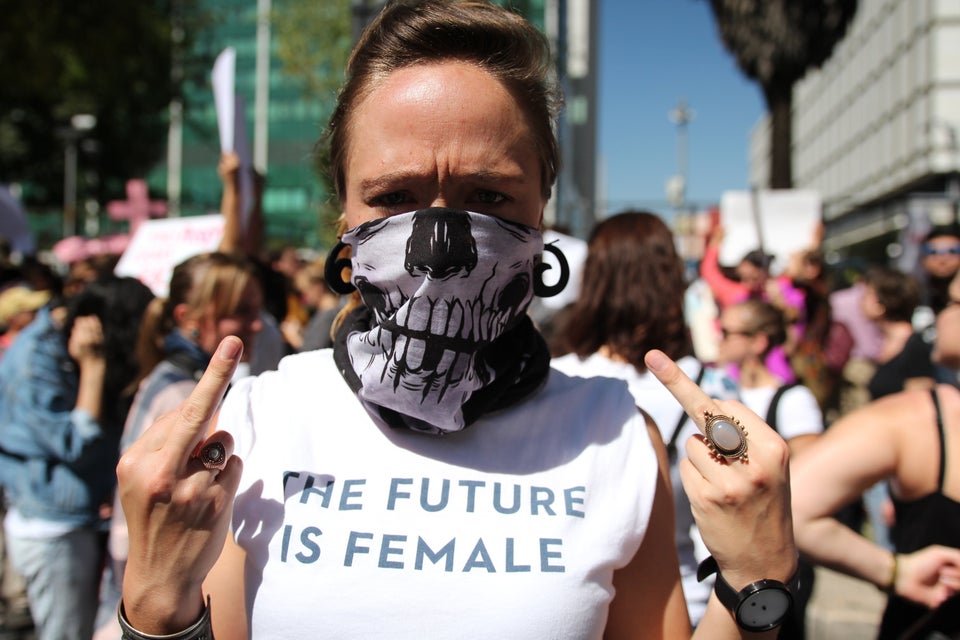 38 Stunning Photos From Women's Marches Around The World
Popular in the Community