She's the woman Oprah has said looked like a real-life Barbie doll. When mom and plastic-surgery addict Jenny Lee appeared on "The Oprah Winfrey Show" in 2004, she discussed her obsession with surgery and revealed that she had already undergone more than 25 procedures. Back then, Lee admitted to Oprah that she had struggled with poor self-esteem for a long time -- a battle she continued to fight even that day.
"When I look at my reflection, I still don't like what I see," Lee told Oprah. "I'm trying to grow to accept what I see... If I could be just OK with it -- just OK -- I would be very happy."
Lee also opened up about how her plastic surgery obsession had been affecting her daughter Kaleigh, who was 10 years old at the time. "Her whole life, I've been having the plastic surgery, so she doesn't even know what I look like as a natural person," Lee said. "When my daughter sees pictures of me before I had any surgery, she doesn't recognize that that's me. We don't even look alike."
After that show aired, Lee initially stopped having plastic surgery, but the break didn't last. "Oprah: Where Are They Now?" caught up with Lee and learned that she had since undergone 33 more procedures, including a circumferential body lift before she had turned 30.
The birth of a daughter in late 2007 put another pause on Lee's plastic surgery plans, but she still went back under the knife shortly thereafter. In addition to having what she calls a "body lift revision" in 2010, Lee says that her fourth rhinoplasty (in February 2008) was transformative.
"Now, I look at my nose and go, 'It's perfect!'" Lee says.
But not everything feels perfect for Lee. She was diagnosed with the painful syndrome fibromyalgia and has struggled with her weight.. "They had told me that weight gain was... a side effect of having [fibromyalgia]," Lee says. "I had to really come to terms with the fact that, for once in my life, I'm not in control of my body."
When her weight rose, Lee's self-esteem fell. "I look at some pictures and go, 'Whoa, I was really thin in some of those pictures.' I was the healthiest and the happiest at that time,'" she says. "I miss those days."
In the video, Lee also opens up about talking to her eldest daughter Kaleigh about plastic surgery while Kaleigh shares her own thoughts about her appearance and whether she plans to follow in her mother's footsteps.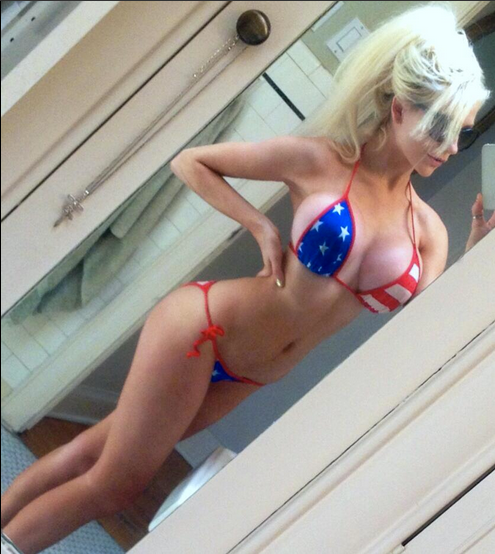 Yeah, We've Had Some Work Done