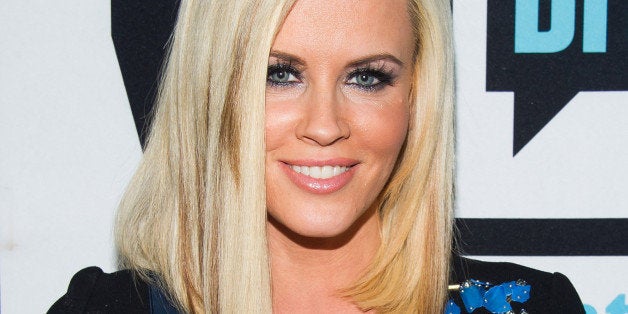 Jenny McCarthy might be the celebrity poster child for the anti-vaccine movement, but she is once again saying she's not really anti-vaccine.
The Daily Beast's Lloyd Grove broached the subject of vaccines while speaking with the former "View" co-host recently. Although her publicist attempted to shut down the discussion, McCarthy was willing to talk.
"I am not anti-vaccine," McCarthy told the Daily Beast. "I'm in this gray zone of, I think everyone should be aware and educate yourself and ask questions. And if your kid is having a problem, ask your doctor for an alternative way of doing the shots."
"The ironic thing is my position has always remained the same," she continued. "People just never listened to it. Literally, throughout the years, I have said the same thing over and over again. But people will only read headlines instead of looking back and seeing what I've been saying."
McCarthy had a similar defense in an April op-ed for the Chicago Sun-Times. She blamed bloggers and the media for falsely portraying her as anti-vaccine all these years. She explained:
I believe in the importance of a vaccine program and I believe parents have the right to choose one poke per visit. I've never told anyone to not vaccinate. Should a child with the flu receive six vaccines in one doctor visit? Should a child with a compromised immune system be treated the same way as a robust, healthy child? Shouldn't a child with a family history of vaccine reactions have a different plan? Or at least the right to ask questions.
After McCarthy's April op-ed was published, Kluger responded with an open letter disputing McCarthy's very own disputes, saying: "You are either floridly, loudly, uninformedly antivaccine or you are the most grievously misunderstood celebrity of the modern era."
Related