Jenny McCarthy is having second thoughts about a recent joke she made regarding Hillary Clinton's sexuality.
Last week on "The View," McCarthy and her co-hosts were discussing Ronald Kessler's new book, The First Family Detail: Secret Service Agents Reveal the Hidden Lives of Presidents, which claims Bill Clinton has a mistress nicknamed "The Energizer." McCarthy then suggested Hillary Clinton might be a lesbian, saying Bill and Hillary could have some sort of marital "arrangement."
"Well, maybe he has his girlfriends and she has her girlfriends, you never know," McCarthy added, smiling. "Maybe they have an arrangement."
On Friday, however, she backtracked in a blog post titled "Anti-Gossip Girl" for the Chicago Sun-Times' Splash Chicago. She claimed she uses jokes while on "The View" because she is out of her comfort zone. During the July 22 episode, she went on to champion female empowerment during a later segment after making the joke about Hillary Clinton. Even she couldn't deny the hypocrisy.
A few topics later, we talked about a female CEO not helping other women in her workplace and my spiritual side felt excited to get out my personal mission statement about "girl code." I stated that we women need to look out for one another. That we need to stop ripping on each other and empower one another. This is something that is very important to me and I hold so close to my heart. That night, as I lay in bed and reflected on my day, I realized I was a hypocrite. How could I make a joke like that and then five minutes later preach about female empowerment? It makes me sad when I see women ripping on other women, and there I was making a joke about our possible first female president!
"I am a work in progress," McCarthy concluded. "I hope you will be patient with me as I continue to figure myself out and grow to be the example of female empowerment I always intend to be."
Before You Go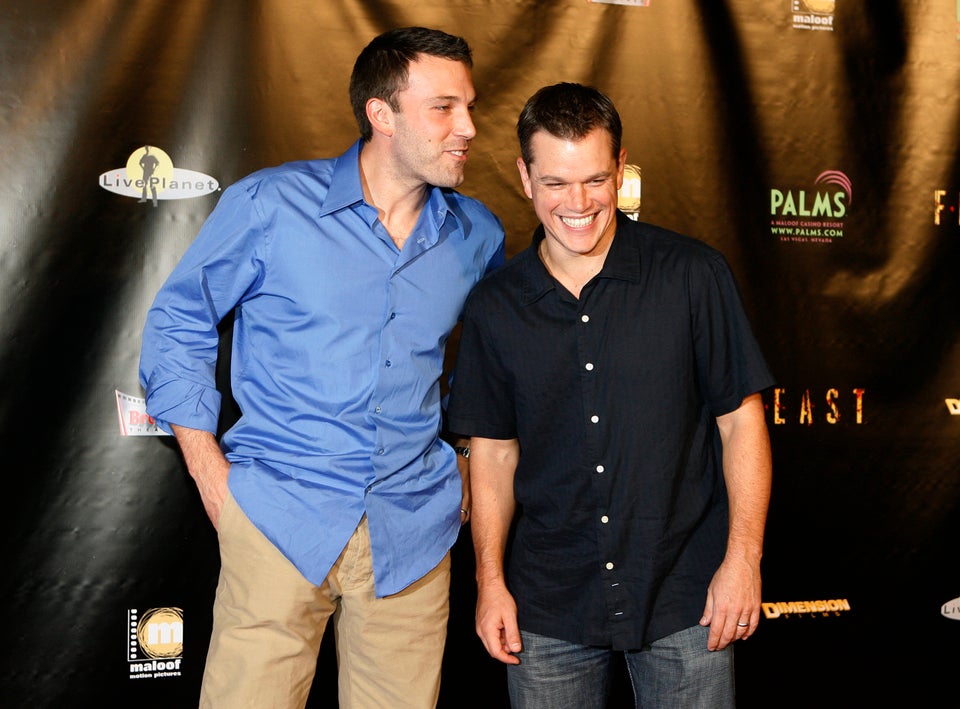 Celebrities Who've Faced Gay Rumors
Popular in the Community