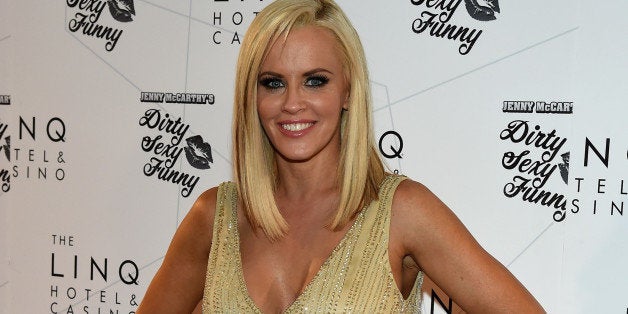 Jenny McCarthy is seemingly unaware of what is actually means to be transgender.
During an interview with Pride Source this week, the conversation turned to McCarthy's role in the sitcom "Just Shoot Me!" McCarthy appeared on the show in the early 2000s as Brandi, a transgender woman and college friend of David Spade's character. She told the outlet it was her "favorite role ever."
"Yeah, because I feel like that inside. I always felt like one of the guys wearing, like, a Playboy bunny outfit," McCarthy told Pride Source. "I was David Spade's buddy to begin with, so I was a natural fit, and I always felt like his brother. To play kind of the dude was almost too scary natural."
"Transgender," according to the National Center for Transgender Equality, is "a term for people whose gender identity, expression or behavior is different from those typically associated with their assigned sex at birth." A cisgender (someone who does not identify as transgender) woman saying she "[played] kind of the dude" or "felt like one of the guys" is not equatable to an expression of gender identity that would resonate with most trans people.
Comments like McCarthy's, while possibly coming from a good-natured — though decidedly ignorant — place, trivialize the experiences of transgender people who routinely face grave discrimination and violence because of their gender identity. In fact, a recent survey found that transgender people "were four times more likely to have a household income of less than $10,000 a year compared to the general population," and 41 percent of the respondents "reported attempting suicide compared to 1.6 percent of the general population."
McCarthy might want to read activist Nicholas Teich's blog about what is means to be transgender, as this isn't the first time the 41-year-old has landed in hot water over comments about trans-related topics.
"McCarthy's comments made about playing Brandi aren't the worst thing she has said about trans people," Mara Keisling, executive director of the National Center for Transgender Equality, told The Huffington Post. "There are other things in the Pride Source interview that makes me wonder whether Jenny is trying to understand what it's like to be a trans or queer person today. Her claim that 'there might be a little bi in everybody,' her misunderstanding about what it means to be a feminist, and the tropes about shopping with her son should he come out as gay -- all of that really makes me ask myself whether McCarthy has a true read on who we are and what's important to us."
In June, McCarthy made an offensive joke about Jennifer Lopez's former boyfriend, Casper Smart, after it was reported that he allegedly cheated on the singer with a transgender bikini model.
"Did Jennifer Lopez's boyfriend cheat with a transsexual model? I heard JLo gave him an ultimatum: 'it's either me or her/him!'" McCarthy tweeted, before quickly deleting it.
Before You Go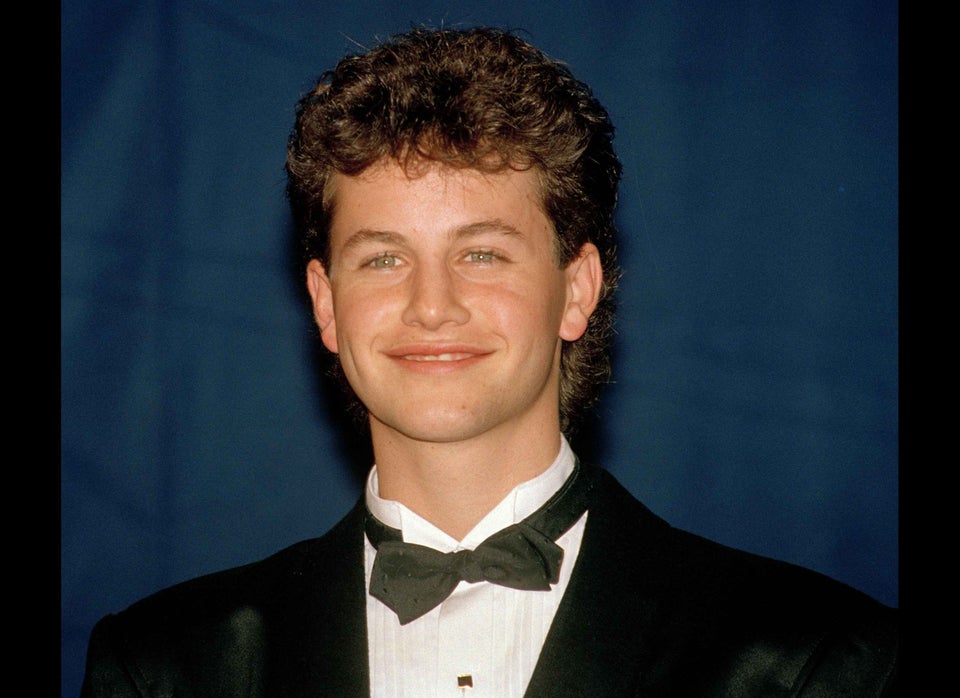 Anti-Gay Celebrity Statements
Popular in the Community