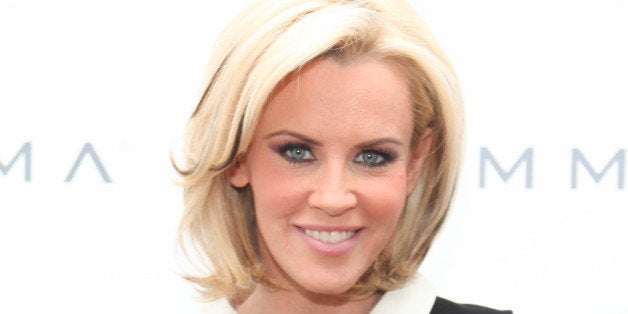 Noted anti-vaccination advocate Jenny McCarthy is describing herself as "pro-vaccine" now.
In the column, McCarthy said she's been labeled as "anti-vaccine" due to "blatantly inaccurate blog posts about my position" that were "accepted as truth by the public at large as well as media outlets (legitimate and otherwise), who have taken those false stories and repeatedly turned them into headlines."
"This is not a change in my stance nor is it a new position that I have recently adopted," she continued. However, her column still left room for the idea that vaccines are dangerous, and McCarthy wrote that she agreed with a blogger who described being in a "gray zone" when it comes to believing vaccines are completely safe for children.
Kluger, however, pointed out in an open letter published Saturday that McCarthy left several key quotations from the 2009 Time story out of her Sun-Times missive -- including "if you ask a parent of an autistic child if they want the measles or the autism, we will stand in line for the f--king measles."
Kluger characterized McCarthy's op-ed as an attempt to "whitewash her anti-vaccine stand:"
Jenny, as outbreaks of measles, mumps and whooping cough continue to appear in the U.S.—most the result of parents refusing to vaccinate their children because of the scare stories passed around by anti-vaxxers like you—it's just too late to play cute with the things you've said. You are either floridly, loudly, uninformedly antivaccine or you are the most grievously misunderstood celebrity of the modern era.
McCarthy's Saturday column was published despite Susanna Negovan, the Sun-Times "Splash" publisher and editor, promising when McCarthy was first brought on as a blogger for the publication that she would not "be writing about vaccines or giving medical advice."
CORRECTION: A previous version of this story misstated the year Andrew Wakefield's fraudulent research was published. It was 1998, not 2008.
Related