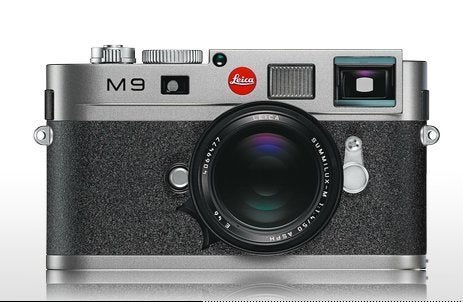 Las Vegas Lights 4 Cantina. Photo by Jenny Okun
I think that if I had not become a movie producer & journalist, I would have been an architect. Ever since as a youngster reading Ayn Rand's iconic novel, The Fountainhead, about rebellious architect Howard Rourk, who destroyed his finest creation rather than let it be bastardized, I have been a keen student of epic buildings and architectural wonders. Which may explain why I have been a huge fan of Jenny Okun's architectural photography ever since I first saw her poster for the J. Paul Getty Museum many years ago. I then went to a photographic exhibition of her work at the Craig Crull Gallery in Santa Monica and actually purchased a tryptich photograph she had shot of the Grand Canal in Venice, Italy, and it hangs proudly in my cluttered living room. I interviewed her for an article and learned that her first book, Variations, Architectural Photographs, gathered more than 90 pictures from 25 years of work, many multi-layered architectural photographs modified in the camera. Famed architect Frank Gehry (Disney Hall) said of her:

Okun and I work in a similar way by intuitively animating forms and capturing movement. Okun's photographs go right to the soul of archtecture, allowing us to share her vision of the creativity of the architect.

Vatican Ceiling Italy. Photo by Jenny Okun

Tibet Temple Devil. Photo by Jenny Okun
What makes someone become an architectural photographer? Well, in Jenny's case she went to London's Slade School of Art and received a degree in experimental media:
I was a painter when young while in Horace Greeley High School, and continue to paint and do sculpture to this day as well as take my little pictures. Now I am also doing film projections for the stage, to stretch myself even more.
Coincidentally, I have known her father, music mogul Milt Okun, for many years; he is a long-time subscriber to my Jay Weston's Restaurant Newsletter. Jenny's husband, British writer Richard Sparks, later wrote a screenplay for me based upon a true story of what happened when The Rolling Stones took over a college campus in New England one summer to record an album, and how they changed the local town people and were also changed in the process. (Never made, damn good.) Richard wrote a recent book about Milt Okun called "Along The Cherry Lane," which was terrific.

Jenny Okun toay in Los Angeles. Her book was published this week.

Alcazar Cordoba Interior 2 Tiles Spain. Photo by Jenny Okun.
Her new book, Dreamscapes, gathers more than 100 photographs taken on-location around the world, 10 countries, many states and cities, with masterly (incredible!) digital manipulation to create unique images that are at once familiar... and yes, otherworldly. Not weird, mind you, just excitingly different. As someone who carries a digital camera everywhere (Canon Powershot S-95) and uses it prolifically, I could not conceive of creating images so fabulous and provocative, a few of which you can see here. She takes landscapes and gardens, nudes, ancient maps, paintings, buildings and sculpture, then -- as she says, "I subjectively reinterpret them as I remember them." After perusing the book many, many times, I can only shake my head in amazement at an imagination which can conceive this stunning work.

Salisbury Cathedral Stained Glass England. Photo by Jenny Okun

Bedford Drive Sunset Beverly Hills. Photo by Kenny Okun (Shot 3 blocks from Jay Weston's home)

Cover of Jenny's book, Dreamscapes
In her introduction to the book, Santa Barbara Museum's photographic curator Karen Sinsheimer says:
These images display an evolving aesthetic that harks back to the Romantic
pursuit of essence and feeling rather than realistic depiction. From Spain to Thailand, Las Vegas to Costa Rica, California,Spain and England, the world offers Okun
unlimited experiential richness. Her images of Italian gardens and villas transcend time and place, while the boogie-woogie neon rhythms of nighttime Las Vegas pulse with energy and excitement. One can hear the roar and feel the force of gushing waters in her Yosemite
Waterfall images and sink into the sensuous luxuriant beauty of the human nude, clothed or veiled, or dancing in projected light forms.

Peacock Costa Rica. Photo by Jenny Okun

Tibet Temple Gold Buddha. Photo by Jenny Okun
Jenny's work has been exhibited in more than 60 international exhibitions, and she is in many major private and museum collections, receiving commissions from the Getty, the Tate Modern and the Whitney. She, daughter Lizzi and Richard move between her studios in London and Los Angeles. She is a modern, magical woman... and I am proud to call her my friend.
Dreamscape, the Photograpahic Art of Jenny Okun, is published by FIVE TIES PUBLICATIONS, and you can order the book at www.fiveties.com.
To subscribe to Jay Weston's Restaurant Newsletter ($70 for 12 monthly issues), email him at jayweston@sbcglobal.net.

REAL LIFE. REAL NEWS. REAL VOICES.
Help us tell more of the stories that matter from voices that too often remain unheard.