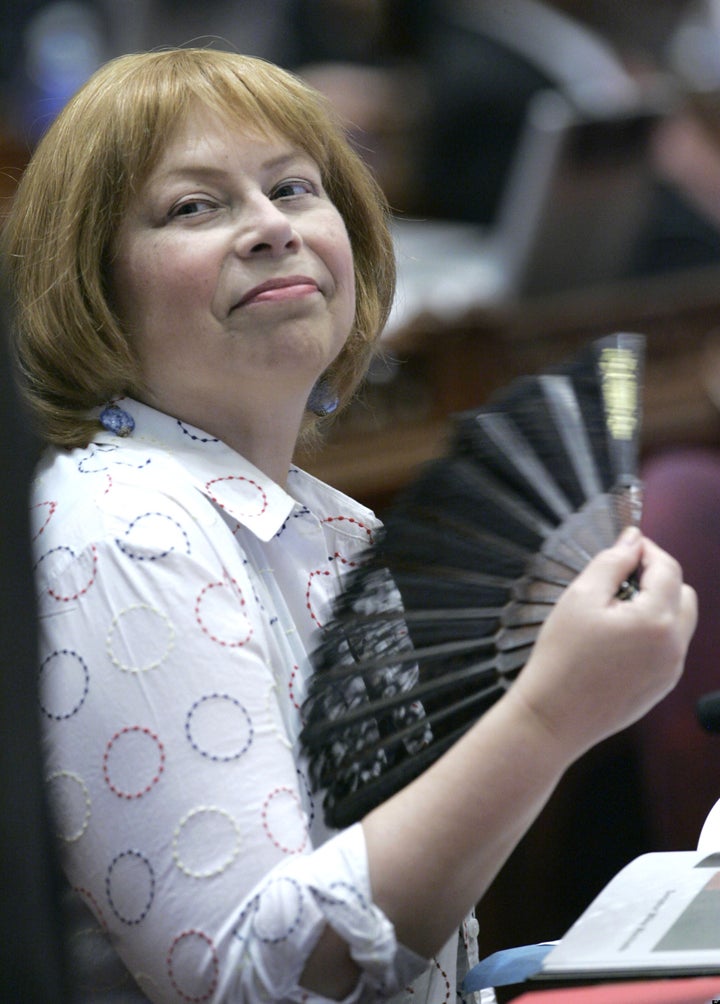 Jenny Oropeza died last month, but her political career lives on.
The deceased California Democrat won re-election to the State Senate by a comfortable margin, besting Republican challenger John Stammreich, 58% to 36%.
Oropeza passed away on October 20, too late to replace her on the ballot for the state's 28th Senate district, which includes parts of Long Beach, Los Angeles and the South Bay. She had been battling health problems and died of complications from a blood clot that first developed in May. Oropeza, 53, was successfully treated for liver cancer in 2004.
Tuesday's result will trigger a special election.
The tone of the campaign for the 28th District turned sour on its final day, with Stammreich and the California Republican Party filing complaints accusing the Democratic Party and Secretary of State Debra Bowen of using a late-hour campaign mailing to "illegally influence" voters to cast a ballot for Oropeza.

The correspondence, titled "Election Information," was sent via mail to Democratic and decline-to-state voters and outlined what would happen if Oropeza won.
The Los Angeles Times has more about the controversial mailer, which was paid for by the California Democratic Party. It claimed that "Republicans are trying to take unfair advantage of Jenny's tragedy" by suggesting that a vote for Oropeza would result in a "costly Special Election."
The complaint filed by Republicans says that the state's top election official gave "her name and her office to an illegal attempt to sway this election." Democrats dismissed the charge as frivolous.
Oropeza was elected to the Senate in 2006 after serving six years in the Assembly. The Carson lawmaker was known for championing health and environmental causes, including unsuccessful legislation that sought to ban smoking at state parks. Her illness forced her to miss most of this year's session.
The Associated Press contributed reporting to this story.
Support HuffPost
The Stakes Have Never Been Higher
Related
Popular in the Community