Jenny Packham's Autumn/Winter 2015 collection is here, and it's marvelous!
A red carpet favorite, Packham is known for her impeccably detailed, ultra feminine gowns. Fans of the British designer include Charlize Theron, Angelina Jolie, Kate Winslet, Taylor Swift and Rihanna. Kate Middleton may be her biggest fan of all, often sporting custom-made gowns by Packham.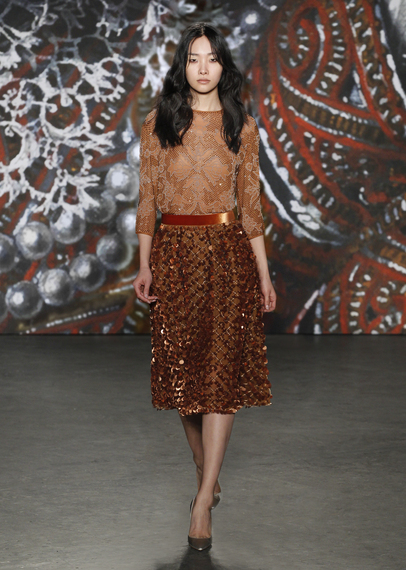 Packham's A/W collection is in stark contrast to her Marilyn Monroe-inspired Spring collection, which sparkled with shimmery pastels and delicate florals. For Fall, she envisioned something a bit darker.
Earlier this year, she visited the Prado Museum in Madrid and was immediately captivated by the alluring, flirtatious scenes of nineteenth century artist Raimundo de Madrazo y Garreta.
"Garreta's subjects are society women," says Packham. "Beautiful and fashionable, they are confident, seductive and intriguing. Working with oil on canvas, he conveys the sumptuous fashions of nineteenth century style; satin, feathers, porcelain and velvet, with a beautiful luminosity."
Packham draws from Garreta's work in her Fall collection, and it shows. Her designs feature painterly hues of nightfall blue, emerald green and black tulip cocoa, often peppered with bright bursts of poppy red and paprika orange.
But Packham wanted more than just rich hues for her gowns--she wanted texture.
Her collection reveals "exquisite fabrics; draped duchess satin, opulent velvet and delicate lace adorned with oversized textural sequins and an intricate beadwork of crystals and pearls, each garment exuding a sense of drama inspired by the spirit of Garreta's women."
Indeed. Turns out she has quite a flair for the dramatic.
See for yourself--check out some top picks from Packham's A/W 2015 collection.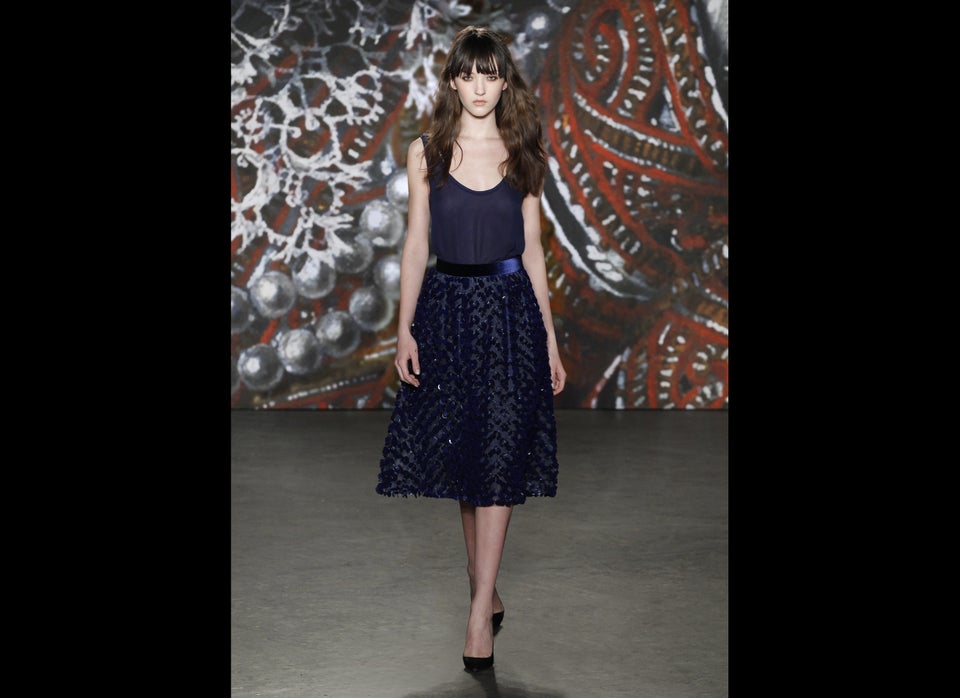 Jenny Packham A/W 2015 Collection
Photos courtesy of Jenny Packham's PR team
View original source here.