Of course, [Hardy is] one of the real leaders on this team and he earns it with respect from all of his teammates, and that's the kind of thing that inspires. I don't know if you watched him warm up out there, but he was almost -- he was inspiration in his method of warming up. He was ready to play and he was just getting the guys ready to play, in my view. I don't have any issue with him being involved in motivating or pushing any part of the football team because he plays and walks the walk.
This was Vrentas' reaction when Jones called Hardy -- a player who tried to square up against one of his coaches in front of teammates and television cameras -- "one of the real leaders" of the team and a player who earns "respect."
This was her expression when Jones said that Hardy was "inspirational" in his pregame warm-up routine.
This was her face when Jones claimed that he doesn't "have any issue with [Hardy]" starting a fight on primetime television, because he "walks the walk."
Yes, yes and yes. This is the reaction we all should have whenever Jerry Jones begins to spew his boys-club propaganda.
It's pretty shocking in this day and age to see a public figure be this consistently tone deaf on the issue of a domestic abuser. Whether Jones is convincing himself that his responses are in line with the status quo or whether he's deliberately eschewing what is considered socially and politically correct is unclear.
But what we do know is this: Our country -- and the NFL -- would be a better place if more people were brave enough to stand up to the Jerry Joneses of the world with disgusted facial expressions like the ones Vrentas made in front of the cameras on Sunday night.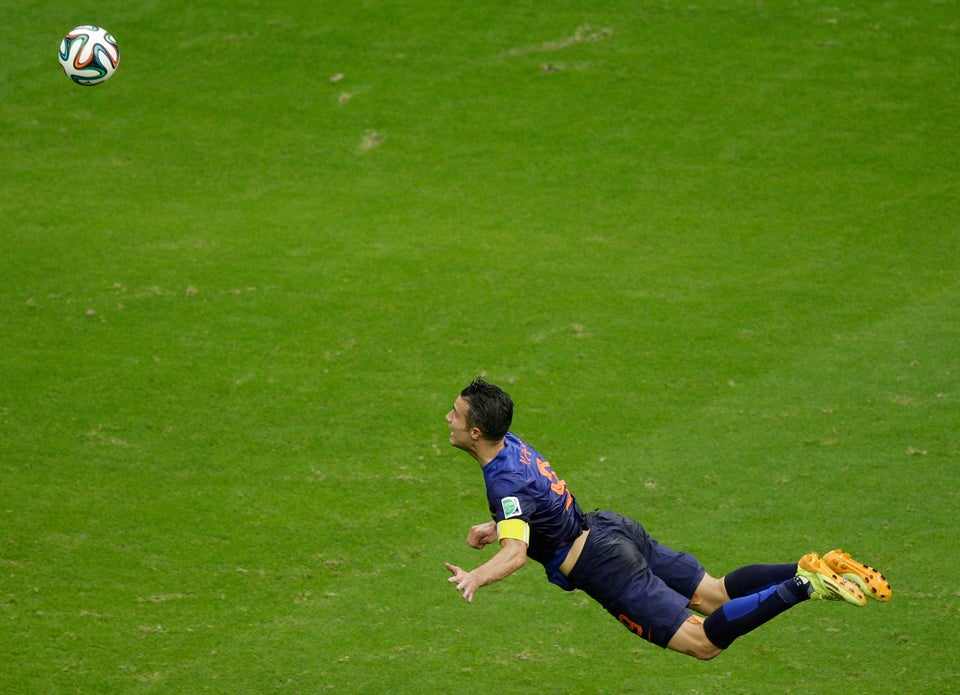 Amazing Sports Photos
Popular in the Community