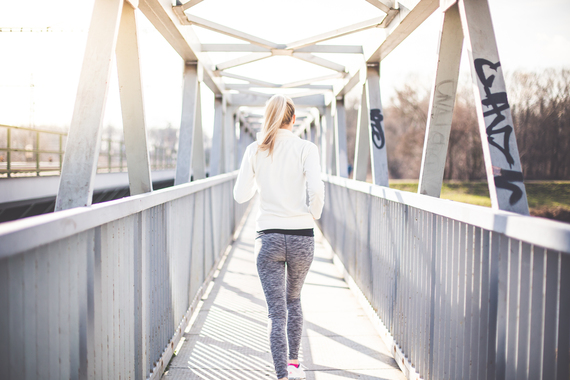 For this article, I interviewed Jens Hansson, founder of Omdömen.se. It's a Swedish company that helps consumers find the right types of businesses to purchase from.
There's a couple key points that you will learn from this interview:
Why it's important to make it easier for your customer to buy.
Why perseverance is the most important trait for an entrepreneur to have.
What Is Omdömen.se?
 
Sweden-based Omdömen.se is a website where you can discover thorough reviews on products, online servies, and e-commerce websites. It was founded by Jens Hansson.
There are many different companies that provide product reviews. No doubt you've visited plenty of these sites.
However, Hansson wants to take it a step further. He wants Omdömen.se to be a "one-stop shop" for consumers who are searching for quality products and services. Instead of focusing on just one industry, Omdömen.se seeks to build a brand that encompasses multiple types of products and services.
This includes everything from computers to insurance companies. It's a tall order, but he believes it can be done.
 
Why Did You Decide To Start Omdömen.se?
 
As you might already know, having a specific brand purpose is what differentiates you from your competition. You can't afford to be another "me too" brand, right? You need to identify and articulate a distinct purpose in order to attract more clients.
This is something Hansson understands. He acknowledges that there are other sites that offer a service similar to his, but his objective is to give the consumer something more.
"We wanted to take one step further and create one place where you can read a review on almost anything you can purchase online. Anything from computers to insurance companies to hotels."
It's always important to make sure that you are giving your customers something your competition can't or won't. By offering a wider selection of companies to show their readers, Omdomen.se is positioning itself as a "one-stop shop."
 
How Do You Choose The Companies That You Feature On Your Site?
 
Omdömen.se's objective is to help consumers become as educated as possible about the potential companies they might purchase products and services from. This is something Hansson takes very seriously. When asked about how they select the companies they choose to feature on their website, he responded with the following:
"We usually choose businesses that are well known. We also look at companies that garner interest from our visitors. We also use Google Planner to see how many people are looking for a specific offering or company. If one company is getting a lot of attention, we will take a look at it and write a review."
It makes sense, right? When you're offering something to a consumer, you need to make sure that it's as useful to them as possible. You want to give them exactly what they are looking for.
 
What's Your Secret For Converting Prospects Into Customers?
 
Omdömen.se is an online company, which means that the majority of their business is done through their website. Since we live in a digital age a lot of selling is done online, it's important to understand how to optimize your site in a way that influences the prospect to become a customer.
Hansson agrees.

"We think it's really important to have a user friendly website and that the user always have a natural next step when its done reading the review. It's also important to place call to actions on mobile devices in a smart way. Only having a responsive page is not enough."
It's always better to make it easy for the customer to buy, right? This is true whether you're selling online, over the phone, or in person. The more obstacles that you remove for your potential customers, the better it will be for your business!
What Is The Most Important Trait That An Entrepreneur Must Possess?
 
There are many traits that entrepreneurs need to have in order to succeed. If you're trying to start your own business, you already know how challenging it can be. However, there is one trait that is the most important. It's perseverance. The reason this is the most important trait is because without it, your other positive traits won't matter.
Here's what Hansson says about perseverance:

"Perseverance is by far the most important trait. If you're not persistent, you can have the greatest ideas but you will most likely still fail. It is very important to build up your momentum and keep the momentum going."
It's true. It doesn't matter how brilliant, talented, or intelligent you are if you're just going to give up when things get tough. The road to entrepreneurial success has tons of obstacles. When you know how to persevere, you are far more likely to succeed.
Conclusion
 
Everyone know how hard it is to grow your business into a thriving enterprise. With Omdomen.se, Hansson is poised to make his mark.
If you're trying to grow your business, learn from Hansson's success. Make sure you remove any obstacles that could make it harder for people to buy. And most of all, when things get rough, don't give up.
Calling all HuffPost superfans!
Sign up for membership to become a founding member and help shape HuffPost's next chapter