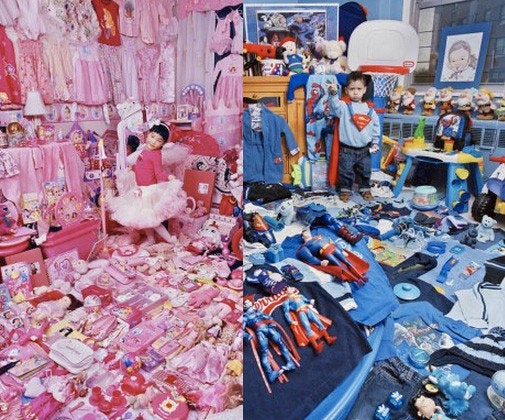 South Korean artist JeongMee Yoon first embarked on "The Pink and Blue Project" when her five-year-old daughter couldn't get enough candy-colored possessions. She photographed her daughter Seowoo amongst her sea of pink things, from dolls to dresses to stuffed animals. She then began photographing little boys and girls amongst their color-coded belongings in a quest to better understand how gender shapes our lives from such a young age.
Yoon's project is both adorable and unsettling. As toddlers, girls are already surrounded by primping and domestic products while boys are more interested in science, weapons and violence. The ready-made molds of femininity and masculinity are strongly present in the girls' tutus and Easy Bake ovens and the boys' Superman outfits and swords.
The innocence of her subjects begs the question: is there something "natural" about these gender norms or are they so permeated throughout our culture at such a young age that even infants seem to notice? Yoon finds that craze surrounding pink and blue affects almost all children; mass-marketing has become a universal language. As Yoon says on her website: "Today, with the effects of advertising on consumer preferences, these color customs are a worldwide standard."
Although Yoon's works raise serious questions about consumerism and gender norms, we just can't get over the playful appeal of the photographs. The kids' proud expressions amongst their beloved belongings make them look like little kings and queens ruling over their monochromatic kingdoms.
See a slideshow of her work below and let us know your thoughts in the comments section below.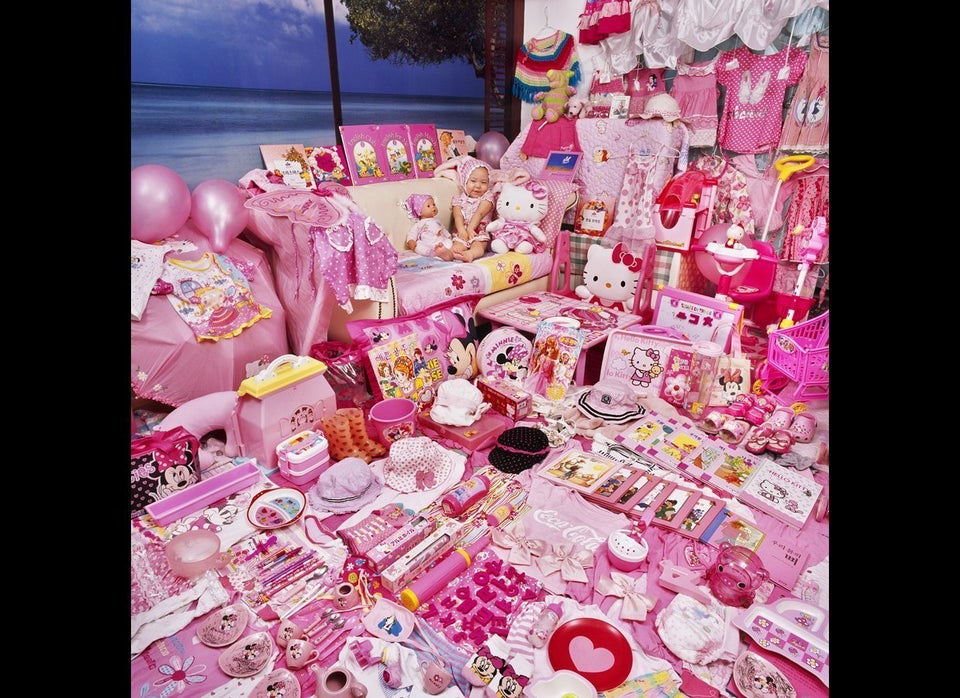 Popular in the Community