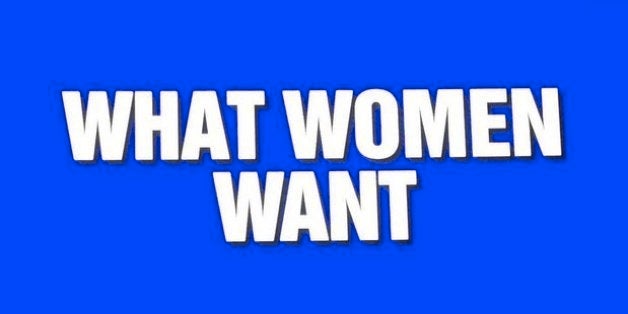 Whoever writes the categories for "Jeopardy!" seems to have little idea what women actually want.
On Sept. 30, "Jeopardy!" featured a "What Women Want" category alongside "State Capital Nicknames" and "2014 Bestsellers." Since the answers didn't include equal pay, the right to affordable and safe abortion or anything else women actually want, the show left many wondering who signed off on this.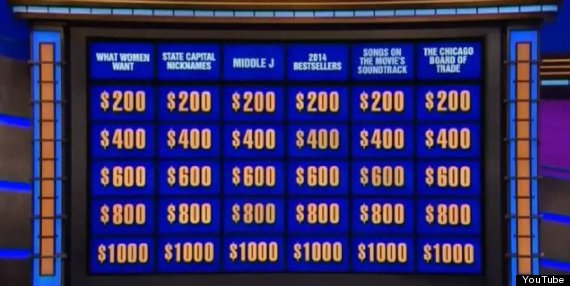 Mashable's Neha Prakash rounded up the clues included in the category. In just five questions "Jeopardy!" perpetuated almost every female stereotype in the book: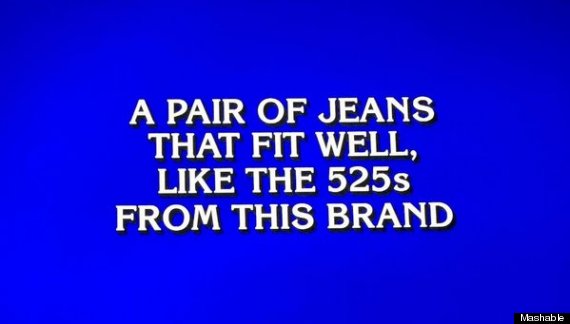 Answer: "What are Levi's?"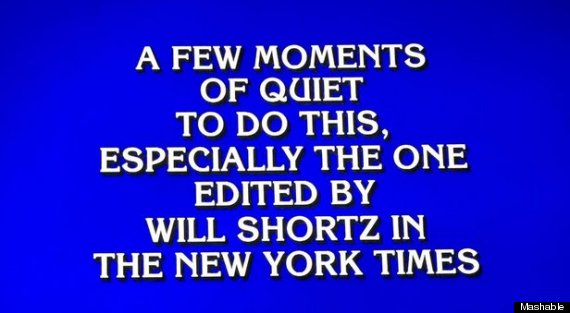 Answer: "What's a crossword puzzle?"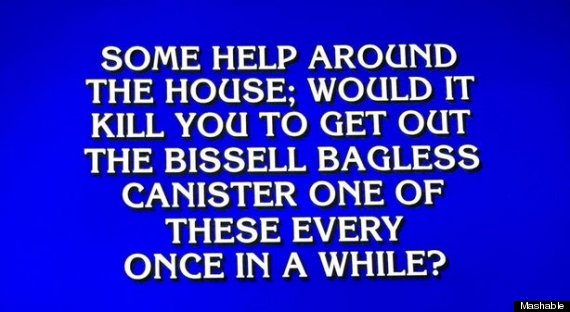 Answer: "What is a vacuum cleaner?"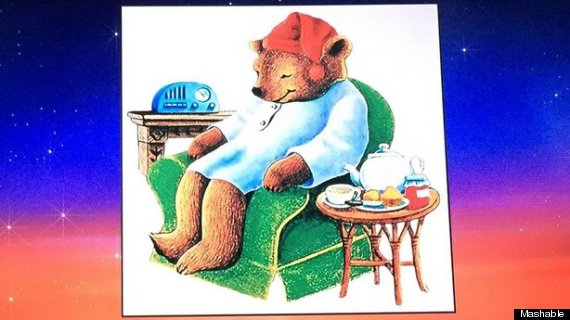 Clue: "Before bed, a cup of this herbal tea from Celestial Seasonings. That's the logo seen here."
Answer: "What is Sleepy Time?"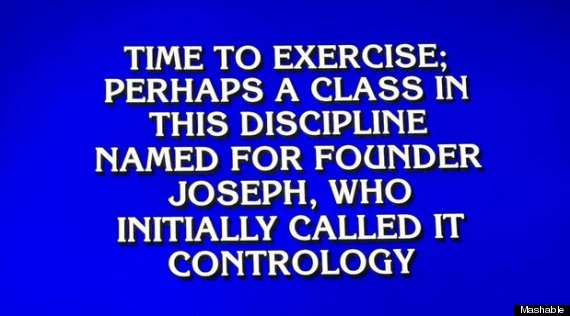 Answer: "What is Pilates?"
At this point, it should be understood that women want a whole lot more than a working vacuum cleaner and jeans that make our butts look good.
Many took to Twitter to voice their outrage and clarify what women really want:
While some might brush off a "Jeopardy!" category as not worthy of outrage, Moore noted why the game show's sexism is a real problem:
Stuff like this -- how we reflexively think about gender when no one makes us think even a tiny bit harder -- reveals our biases. It proves that many people don't recognize that there ARE bigger issues for women than how they look, how tight their Pilates game is, or where the tea is, and that it even matters when you reduce them to such trivialities.
Related
Before You Go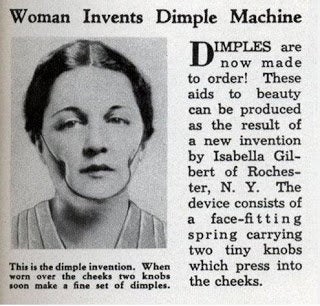 11 Horrifyingly Sexist Vintage Ads
Popular in the Community