Nevada police have released surveillance footage showing the final moments of Jerad and Amanda Miller, the suspects in a weekend shooting spree that left two Las Vegas police officers and a civilian dead.
The surveillance video itself does not have sound, but an officer can be heard narrating the couple's movements:
"They're looking at each other and it looks like they're shooting each other," an officer can be heard saying on the video. "It looks like she just shot him, and she's about to 405."
A 405 is the police department's code for a suicide.
However, despite the narrators assessment and initial reports that said Amanda Miller, 22, fatally shot her 31-year-old husband before she committed suicide, Las Vegas Assistant Sheriff Kevin McMahill said Amanda Miller did not kill her husband.
"None of the rounds that she fired hit him," McMahill said at a Wednesday news conference. "She did not shoot him."
According to McMahill, a forensic examination of evidence collected at the scene and during Jerad Miller's autopsy has revealed he was killed by a police officer's rifle.
The video released by police does not include the moment Jerad and Amanda Miller died, which authorities said happened directly after the clip stops.
Police on Monday identified the Millers as the individuals responsible for killing Las Vegas police officers Alyn Beck and Igor Soldo, and a civilian identified as Robert Wilcox.
Beck, 41, was a married father of three who had been with the department since 2001. Soldo, 31, had been with the department since 2006. He is survived by a wife and baby, police said. Wilcox was a resident of Las Vegas.
According to police, Beck and Soldo were having lunch at CiCi's Pizza restaurant in Las Vegas on Sunday when Jerad and Amanda Miller ambushed and shot them.
After shooting the officers, police say the suspects pulled the men out of the booth and laid them on the floor. They then placed a flag –- a yellow banner with a coiled snake above the words, "Don't tread on Me" –- on top of Beck, along with a swastika. On Soldo, the two placed a note, police said, that read, "This is the start of the revolution."
After the shooting, police say the couple took the officers' handguns and ammunition and fled across the street to the Walmart. There, police say, Jerad Miller fired off one round and told everyone to get out of the store. At some point he allegedly yelled, "This is a revolution."
According to police, Walmart shopper Robert Wilcox, 31, was carrying a concealed weapon and confronted Jerad Miller. Wilcox was apparently unaware of Amanda Miller and when he walked by her to confront her husband, she shot him in the rib area.
A shootout with pursuing officers ensued, during which Jerad Miller was killed by police and his wife ended her life with one gunshot to the head, police said.
According to NBC News, investigators believe the shooting spree was motivated by the Millers' anti-government and anti-police ideology.
Like Us On Facebook |

Follow Us On Twitter |

Contact The Author
Related
Before You Go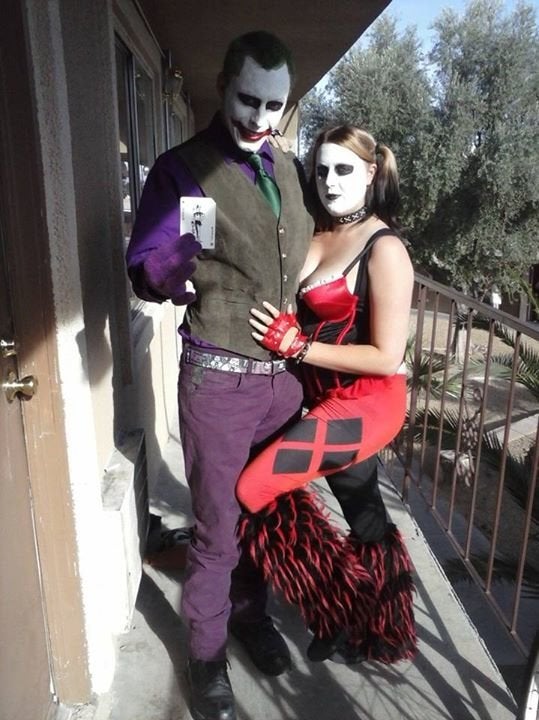 Las Vegas Shooting
Popular in the Community