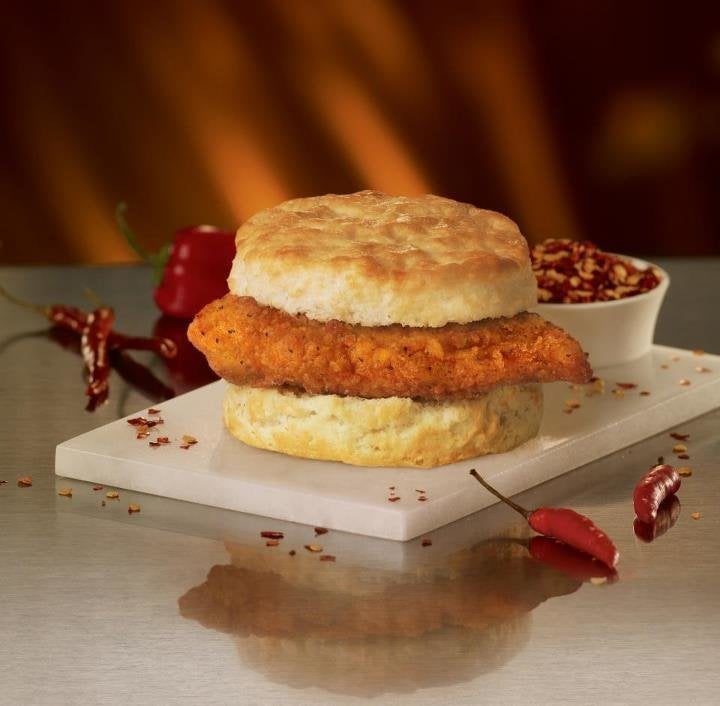 Can people who are proponents of lesbian, gay, bisexual and transgender rights still dine at Chick-fil-A in good conscience?
Yes, says the owner of The Hollywood Chick-Fil-A in Los Angeles, Calif. In a letter to customers that was posted on Twitter and Facebook Thursday, owner Jeremiah Cillpam promised that customers will continue to receive excellent food and service regardless of "belief, race, creed, sexual orientation or gender."
Emphasizing the "independently owned and operated" structure of Chick-Fil-A franchises, Cillpam went on to say that he personally spoke to Chick-Fil-A CEO Dan Cathy, who clarified that his controversial comments against gay marriage do not represent every company employee.
I know that some of our guests are upset by comments made by Dan Cathy, president of Chick-fil-A Inc. He has made it clear to me those were his personal views, and that his intent was not to speak on behalf of every Chick-fil-A owner. We hope those who are upset will look at their relationship with our restaurant, The Hollywood Chick-fil-A, and allow us to continue to serve them. If you have not been a Chick-fil-A customer, I would like to extend the invitation to you to visit and experience our restaurant, and hope you will judge us on our hospitality and service to you.
As of this story's publish time, over 2,000 people "liked" the Facebook post," over 400 shared it, and over 600 fans commented on it. Comments range from supportive to an acceptance of the lesser of two evils to criticism.
Susan Knipschild Smith wrote, "Companies donate to a myriad of causes all the time, and chance are, ones you wouldn't support. You're going to have to boycott a whole lot more than Chick-fil-A. Just sayin'"
Chadwick Dunivent wrote, "Fry some chicken and shut your mouths, Chick-Fil-A. Guilty by association. I won't give a penny of my money to ANY of their franchises."
Jon Parker wrote in with a piece of advice for cheap fried-chicken loving Angelenos: "Go to Roscoe's. Problem solved."
Doug Moxley suggested that Cillpam's appeal should be directed higher up the corporate ladder. "Nice try, but you might want to spend your time and energy writing letters to the bigoted owner of your parent company ... he's the one threatening your livelihood."
Cillpam is one of Chick-fil-A's youngest and most successful franchise owners, and he has a unique relationship with Cathy. In a 2011 interview with LA Weekly, he told a story about how in 2002, when he was 20 years old, he once saw a man throw a water balloon at his female friend. Cillpam chased him down and brought him back to his friend to make him apologize.
The woman's father turned out to be close friends with Cathy, and when Cathy heard the story, he invited Cillpam to the restaurant's yearly franchisee summit and to have dinner with his family.
"I got to see the best of Chick-fil-A as a 20-year-old," said Cillpam to LA Weekly.
Cillpam's bio on his personal Twitter account (his tweets are protected) says that he is a leader at Young Life, a Christian ministry dedicated to teens. Young Life's volunteer policy states that the "homosexual lifestyle and practice" doesn't align with God's creation purposes and classifies it as a type of sexual misconduct.
We do not in any way wish to exclude persons who engage in sexual misconduct or who practice a homosexual lifestyle from being recipients of ministry of God's grace and mercy as expressed in Jesus Christ. We do, however, believe that such persons are not to serve as staff or volunteers in the mission and work of Young Life.
While Young Life's policy doesn't indicate anything about Cillpam's personal views on gay marriage, the organization makes it clear that if Cillpam were gay, he wouldn't be allowed to lead youth in the ministry.
Cillpam didn't mention his own personal views about gay marriage in his letter to Chick-fil-A customers. The Huffington Post has reached out to him for comment and will update this story if he responds.
Here's Cillpam's letter in full: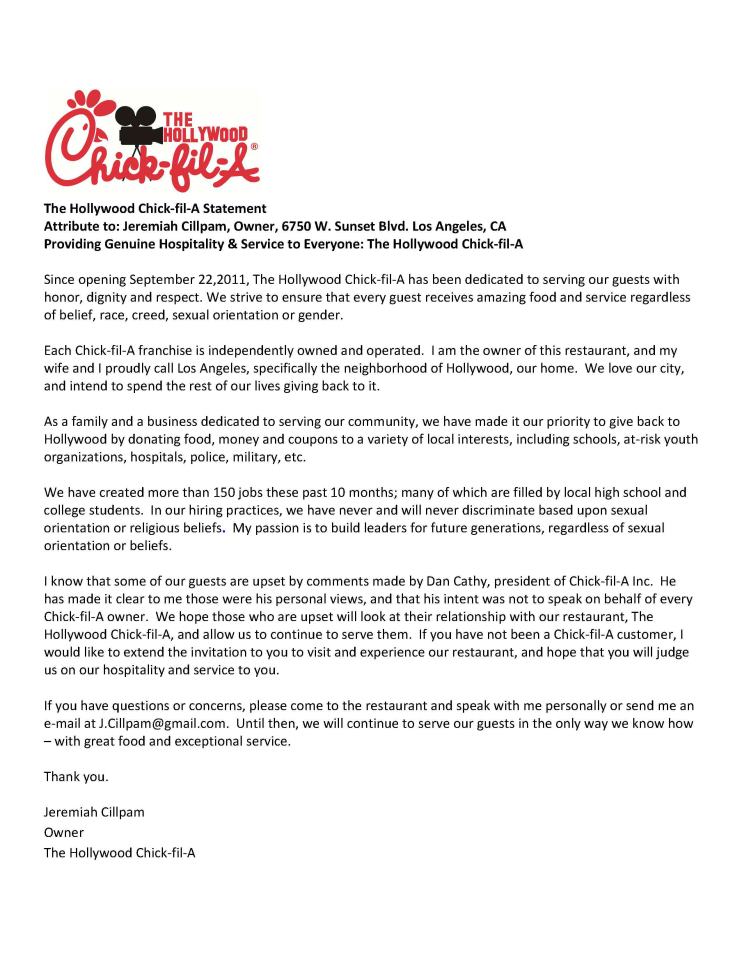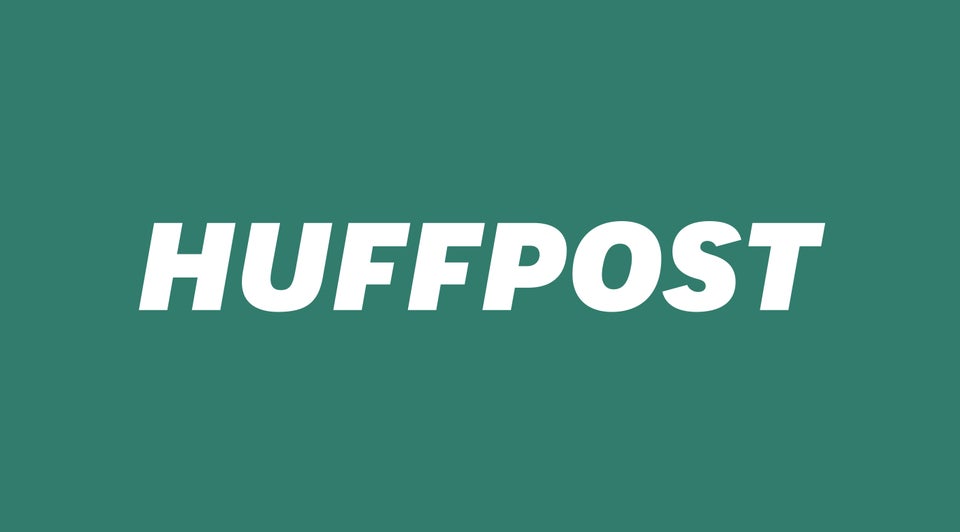 Horrific Anti-Gay Statements