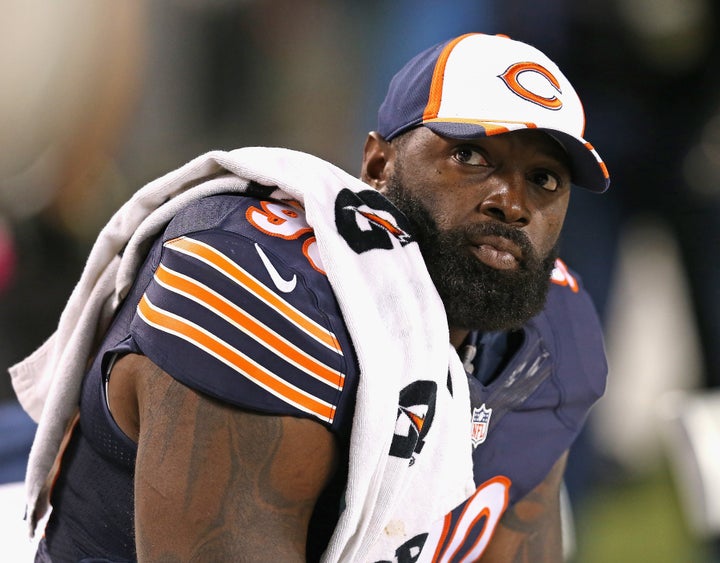 A police report reveals new details about the "animated exchange" former Chicago Bears defensive tackle Jeremiah Ratliff had with general manager Ryan Pace at team facilities on Oct. 21. It was much, much more than that. 
Over the course of two separate visits to Halas Hall, Ratliff directed death threats toward team employees and claimed to be the devil, according to a Lake Forest Police Department report released Friday. Ratliff has not been charged with any crime and hasn't been back to Halas Hall since, reports TMZ Sports. 
Ratliff arrived at team headquarters on the morning of Oct. 21, "in no condition to work,"according to The Chicago Tribune. He was subsequently sent home and later cut by the Bears the same day.
Once informed of his release, Ratliff returned to Halas Hall, parked outside of the security gate and entered the building to, as he claims, retrieve his belongings. During that visit, Ratliff said "he felt like killing everybody in the building," according to the police report. He left without further incident. 
Ratliff, however, came back to Halas Hall shortly thereafter, saying he needed to get his cell phone. After this visit, in which he said, "I am the devil," and that he "wished staff member's children would die," the Bears called police to request additional security, because they believe Ratliff owns multiple guns. 
Shaken by Ratliff's threats, the Bears also called the Dallas Cowboys, Ratliff's team from 2005 to 2012, as a security precaution, reports The Dallas Morning News. Ratliff still lives near Valley Ranch, the Cowboys' headquarters.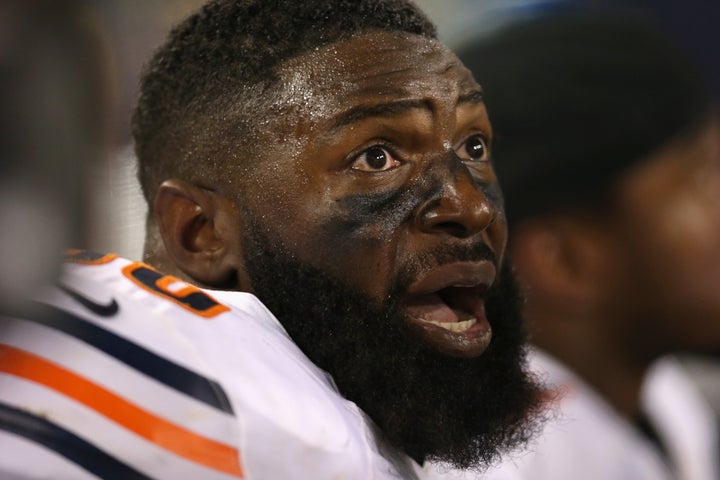 Ratliff's release came as no surprise, given previous reports about his violent behavior with the team. Last December, Ratliff arrived at a team practice "behaving belligerently," Bleacher Report's Mike Freeman reported earlier this month. Then-head coach Marc Trestman wouldn't allow him to practice, which angered Ratliff further and forced Trestman to ask him to leave practice.
Ratliff angrily obliged, but later returned, destroying a game clock and shoving an assistant coach to the ground. Trestman, who was fired last offseason, failed to intervene, and instead, named Ratliff a team captain the next day, justifying the move by saying that Ratliff brought intensity -- a similar excuse used by Cowboys personnel to explain away Greg Hardy's recent outburst. 
Drawing a line between last December's incident and recent death threats, it appears that Trestman's foolhardy move to name Ratliff a captain only served to enable him. 
PHOTO GALLERY
Amazing Photos From The 2015 NFL Season
Calling all HuffPost superfans!
Sign up for membership to become a founding member and help shape HuffPost's next chapter