Dinner and a show isn't for everybody.
Murphy says he initially tried talking to the couple himself, but Calo simply replied, "[Barganier] can't get up at this time."
Murphy says he threatened to call police if Calo didn't pay his $101 bill, but the man reportedly wrote a check that contained only the word, "NO," the restaurant manager said. When Murphy was dialing 911, Calo allegedly attempted to walk out with two of the restaurant's glasses, but another employee stopped him.
A scuffle between Murphy and Calo ensued, and Murphy and two employees ended up having to hold Calo down until authorities arrived.
Calo is facing charges for fighting with the manager and refusing to pay his tab, WKMG-TV reports. However, he will not be facing sex-related charges because no one who claims to have seen the act would write statements for the police.
Before You Go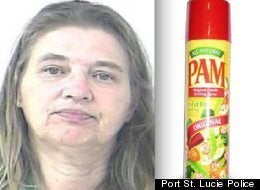 Bad Sex
Popular in the Community