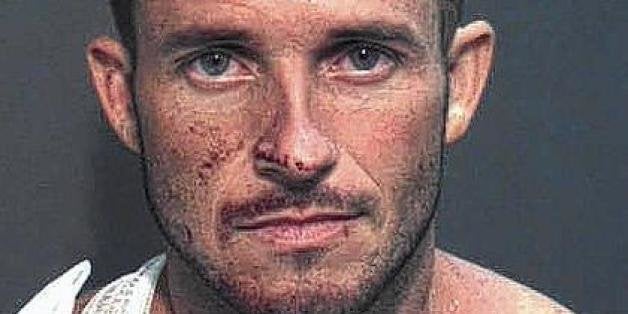 A 29-year-old Florida man is accused of trying to kill his ex-girlfriend with a variety of weapons late Sunday, including a propane tank, a sword and wind chimes, police say.
The victim told police that she took some of her belongings to her neighbor's house in Winter Garden that night because she feared for her life. Bryant allegedly chased her, broke the neighbor's car windows, threw a propane tank through a window in the house, and disarmed a sword-wielding resident inside, Click Orlando reports. Bryant then allegedly beat his ex-girlfriend and the neighbor with various items -- including a hacksaw and wind chimes -- and then chased them with a sword.
Bryant is also accused of forcing his ex into a car while holding a knife to her throat. Police say a car chase ensued. The victim was able to jump out of the car as it slowed, and Bryant eventually bailed out, too.
"The vehicle stopped for a red light, and then the female jumped out and ran back to the deputies, and she was injured, she was bleeding and said she'd been kidnapped," sheriff's Lt. Parks Duncan said, according to the Daily Mail.
K-9 units tracked down Bryant, and he was arrested -- but not before he sustained a dog bite to the face.
The suspect -- sporting a tattoo across his chest that reads "Death Before Defeat" -- was charged with burglary, eluding police, aggravated battery, kidnapping and attempted murder.
The ex-girlfriend and her neighbor sustained non-life threatening injuries.
REAL LIFE. REAL NEWS. REAL VOICES.
Help us tell more of the stories that matter from voices that too often remain unheard.