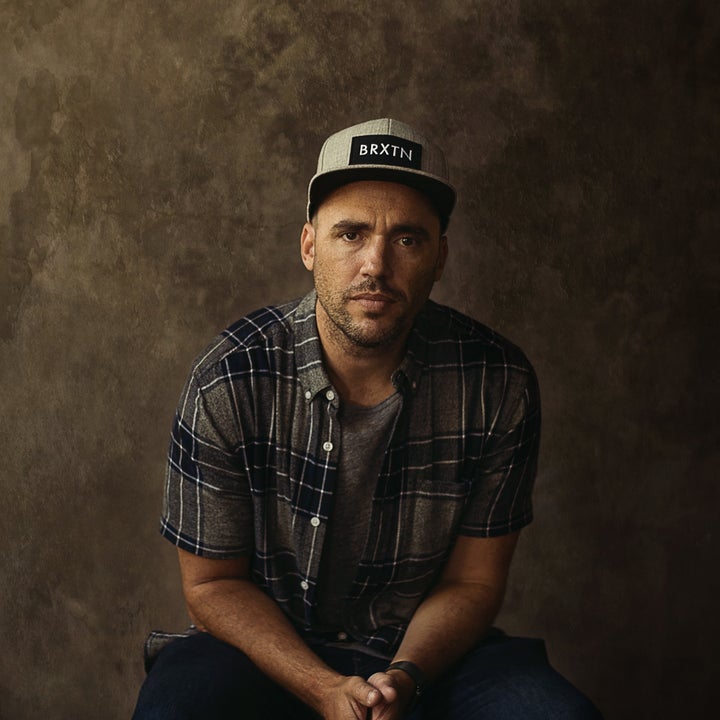 Where was your most recent hotel stay? Did you choose it because of location, its luxurious reputation, or did you choose it because it had a greater purpose? Celebrity Photographer, Jeremy Cowart wants to help you help the world. His life impacting pursuits became more widely known through his "Voices of Reconciliation Project" where he documented the lives of those effected by the Rwandan Genocide along with filmmaker Laura Waters Hinson. Another of Cowart's humanitarian projects centered on the aftermath of the 2010 earthquake in Haiti.
For most of us inspiration for new projects comes and goes. According to Cowart, "We all have new ideas and thoughts to try but most never do. The first few projects may be awful, but you just keep going and learn along the way." He calls this process "stumbling forward" and maintains that stumbling forward is awkward but way more fun than standing still in fear." While some projects may seem larger and more ominous than others, Jeremy Cowart refuses to let fear deny him his pursuit of passion. The same passion that has been forming over the last four years resulting in his biggest dream yet—the same dream that includes the rest of us―-the Purpose Hotel.
Cowart says he only recently had what he describes as the "profound realization that his passion comes from the intersection of helping others and his own creativity", and that if he's just creating he asks "What's the point? And suggests that creating alone feels vain or self-serving. "But if I can serve people and create at the same time, then I've found my niche." Cowart believes that the Purpose Hotel holds endless possibility to do both of those, serving as the intersection of all his interests which include art, travel, photography, technology, non-profits, design, marketing and more.
So what is the purpose behind Purpose Hotel? Cowart's vision is for the Purpose Hotel to grow into a global hotel chain in which every aspect of the hotel benefits a cause or nonprofit, bettering the lives of those in need, and he's dreaming big. Each room will sponsor a child's education, internet fees will fight human trafficking, each lobby will hold a Charity Water well, and from the furniture and blankets to the soap and shampoos, everything will have purpose. Jeremy maintains that it's an "inward versus outward" mentality.
"Every other hotel has an inward mentality," he explains. "They say, 'Stay with us. We're the best, the coolest, the cheapest, or the most luxurious.' They're all about themselves" but with Purpose Hotel, our message is "Stay with us because everything you touch, see, and experience is impacting people, non-profits, and causes all over the world." He follows that up with another important note, "Oh, and we're also cool, relaxing, and creative, but it's about others first."
As if the concept of the Purpose Hotel is not challenging enough, Jeremy has chosen for the first one to be located in Nashville,TN where he lives with his wife raising their four children, and where he bases his photography business. He readily admits the hotel competition in Nashville will be fierce but believes his hotel's purpose will make the difference. "It's overwhelming to say the least, but I just have to remember that we are so night and day different from everyone else."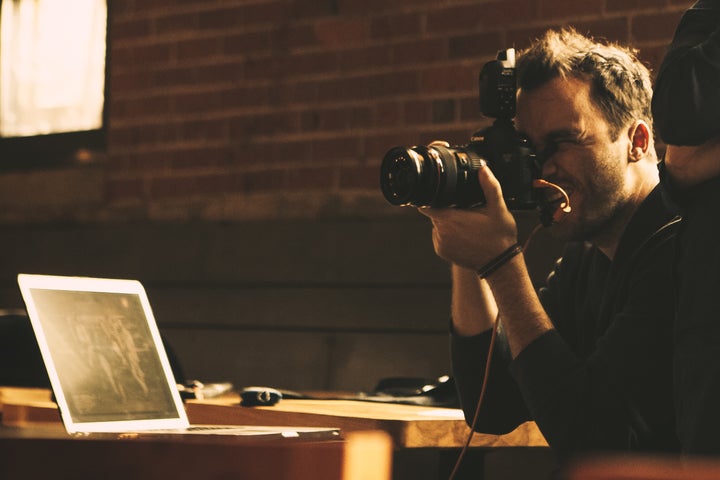 The most immediate challenge for the Purpose Hotel is getting buy-in so everyone has a shot at being involved in this dream. Cowart kicked off a Kickstarter Campaign this week. His main goal is to build and establish the hotel through the internet. "Could you imagine that? The story of thousands of people building a hotel is far more interesting than a few investors. We're going that route (Kickstarter campaign) first, but we already have investors who are interested in getting involved. In the end, it doesn't matter though. We just want to see the dream become a reality.
Time will only tell if there's a market for the Purpose Hotel but Jeremy Cowart holds out a lot of hope and belief in people and especially in millennials and the younger generation.
"It's the future. If brands aren't giving back in some kind of way, then young people just aren't going to care about that brand. That's where things are headed. We're giving back in endless ways, so I think the market is strong."
Cowart says while his parents are his greatest influence, his inspiration also comes from many people he admires who've helped shape his approach to life, service and humanitarianism. People like Jason Russell and his work with "Invisible Children", Scott Harrison and his Charity: Water" and others like Don Miller, Jon Acuff, Kyle Chowning, Michael Hyatt, and Shannon Sedgwick Davis. "The list is long" he says.
The inspiration for the name of the Purpose Hotel was his own. "It hit me in that light bulb moment four years ago, and it sums it up just right. The word "purpose" means "the reason something exists". The word "hospitality" means "to treat guests well."
So the reason we exist is to treat each other well right? To love one another. I can't think of a better name."
Jeremy Cowart's greatest dream is for Purpose Hotels to crop up all over the world, "helping and serving people all over the world, while educating people of all ages of needs around the world. All done in a beautiful, fun, creative, and refreshing way."
Jeremy stops short of referring to himself as a "social entrepreneur." What everyone else calls "entrepreneurism," he calls chasing ideas, passion, and purpose and he emphasizes that it's not only meaningful and fulfilling but also "really fun."
Flying over the New York City skyline recently, put it all into perspective for him. "I looked at the sea of thousands and thousands of buildings, and I thought, "They all had to start somewhere, with someone. So why can't I be one of those stories? What if that one building could truly have an impact around the world?"
To learn more about social entrepreneurship or social innovation check out the following resources:
Popular in the Community