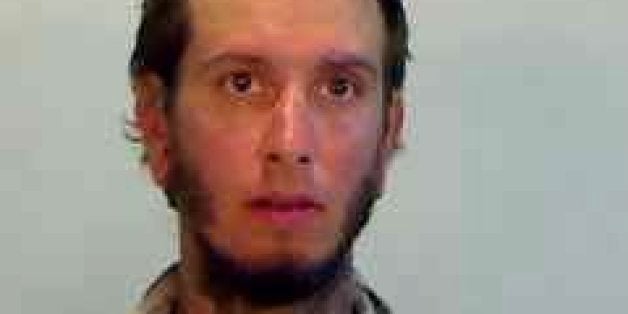 Jeremy Dugas, 35, was arrested in Key West on Tuesday after a woman reported that he allegedly tried to sell her the bound iguanas to cook for dinner, the Florida Sun-Sentinel reports.
Police found Dugas sitting on his bike in front of a restaurant called the Banana Cafe. Three orange iguanas each about four feet in length were dangling from the handlebars with their front and back legs taped with duct tape and a metal wire running to each set of legs, acting as a handle, according to the Bradenton Herald.
Dugas told officers that he intended to eat the iguanas, which he said he caught at a local golf club and only asked the woman if she wanted to purchase the lizards in order to make her leave him alone, KeysNet.com reports.
However, two restaurant patrons told police they heard Dugas trying to sell the iguanas, according to the website.
Iguanas are non-native invasive species in Florida and killing them for food is legal. However, Mitchell Smith, an officer with the Florida Keys Society for the Prevention of Cruelty to Animals, was called to the scene and told officers that Dugas' method of iguana transport would be considered cruelty by his agency, according to the Miami Herald.
Smith told the paper the iguanas were bound behind their backs, front legs up around the back and attached to a wire "like a sling."
Smith and arresting officer Frank Betz worked together to remove the duct tape from the iguanas before Smith took custody of them.
"During the removal of the tape, the iguanas remained completely still as if in shock," Betz told KeysNews.com. "Dugas told me he did not believe there was a problem with what he was doing, but also acknowledged the public outcry from several passersby who saw the condition of the iguanas."
Dugas was charged with misdemeanor animal cruelty and remains in the Monroe County Detention Center on $5,000 bond.
BEFORE YOU GO
PHOTO GALLERY
Animals In The News