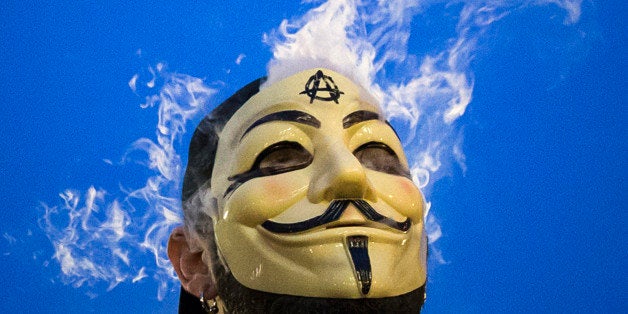 WASHINGTON -- Supporters are rallying around convicted hacker and activist Jeremy Hammond as his sentencing date looms, calling him a whistleblower and arguing that his case is part of a larger crackdown on the free flow of information.
Hammond, a former member of an affiliate of the hacking group Anonymous, pled guilty in a plea agreement on May 28 to one count of conspiracy under the Computer Fraud and Abuse Act, the controversial federal anti-hacking law. He now faces a maximum of 10 years in prison at his sentencing on Friday and has agreed to pay up to $2.5 million in restitution.
The 28-year-old computer programmer was charged with hacking the private intelligence firm Strategic Forecasting and stealing confidential information, including 60,000 credit card numbers belonging to about 860,000 clients. The federal government has alleged that Hammond and other hackers used the firm's client's credit cards to make over $700,000 in "unauthorized charges." According to Wired, Hammond erased Stratfor files and databases and asked Anonymous members to use some stolen Stratfor client credit cards to make some $700,000 worth of "fraudulent donations to nonprofit groups."
But supporters have painted a very different picture, of a politically committed activist who sought to expose governmental and corporate misdeeds. Some of the information from the Stratfor attack published by WikiLeaks showed that Stratfor had been spying on human rights activists, said Jesselyn Radack, a whistleblower and the Government Accountability Project's national security and human rights director.
According to the Associated Press, the allegations resulting from the disclosed emails include Coca Cola reportedly reaching out to Stratfor in relation to concerns about PETA supporters disrupting the 2010 Vancouver Olympics. Stratfor apparently emailed Dow Chemical Co. about activists fighting the company over the 1984 Union Carbide gas leak in Bhopal, India, the AP reported. Rolling Stone also reported that Stratfor was involved in monitoring the Occupy Wall Street movement.
In 2012, Stratfor said in a statement that the releases had "created serious difficulties for our subscribers, friends and employees."
Federal prosecutors have also painted Hammond as something other than a whistleblower.
"While he billed himself as fighting for an anarchist cause, in reality, Jeremy Hammond caused personal and financial chaos for individuals whose identities and money he took and for companies whose businesses he decided he didn't like," U.S. Attorney for the Southern District of New York Preet Bharara said in a statement released in May.
Hammond's lawyers say they have collected 265 letters of support calling on judge Loretta Preska to show leniency. Supporters include family members and freedom of information advocates, along with Daniel Ellsberg, who leaked the Pentagon Papers, Jesselyn Radack and WikiLeaks founder Julian Assange.
Michael Ratner, Assange's U.S. attorney, said Hammond's revelations are especially powerful given the current public focus on the National Security Agency.
"I think it's just gone so far in the wrong direction in terms of secrecy as well as hiding government private crimes that I support very heavily right now some people who are willing to take the risk and expose and speak for all of us about what our governments are doing. And I look at Jeremy's case in that light," Ratner said.
Jesselyn Radack agreed, saying Hammond's case reminds her of cases like those of Thomas Drake and Aaron Swartz. It's another case of "overzealous prosecution of the people who were trying to expose fraud, waste, abuse [and] illegality," she said.
"I really do see Jeremy as a piece of this war on information, which is what I call it," Radack said.
Before You Go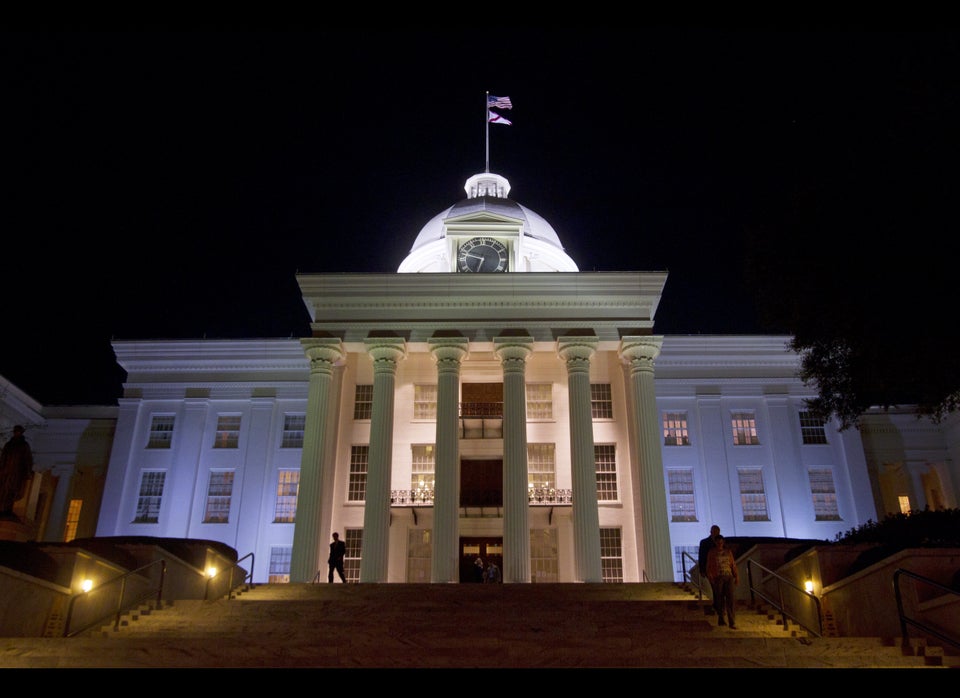 U.S. State Capitol Buildings
Popular in the Community