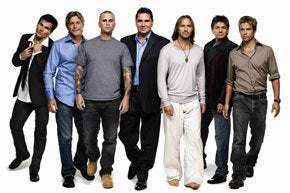 Jeremy Jackson's exclusive interview continues as he answers questions about his plastic surgery, addictions and more.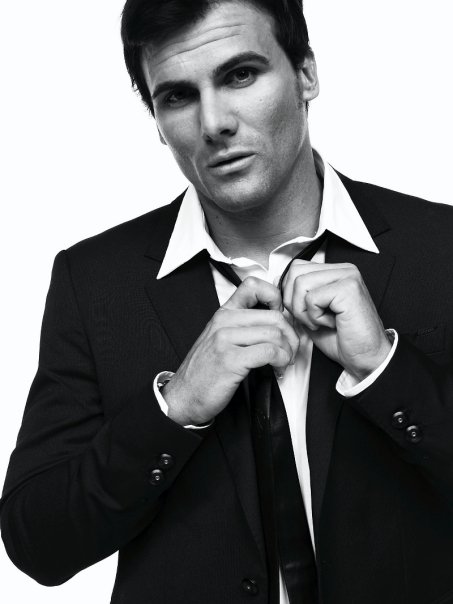 Photo Courtesy: Jeremy Jackson: VH1 SHOOT
Alexandra Holzer: In 2006, Vanity Fair's Hollywood March issue featured you. What a wonderful moment that must have been. However, it hasn't always been that way. Talk to me about your past drug addiction and methamphetamine in Hollywood. How did you turn it all around, and what advice would you give others?
Jeremy Jackson: Vanity Fair caught me at a very exciting time in my life filled with night clubs, international fashion shows, celebrities and lots of cash to go around. Sometimes things just fall into place. Vanity fair was one of those things. As far as my former drug use... I was a young, famous, rich kid with a love for the "wild side." Oddly enough, I got sober before I was even at the legal drinking age... at 20 years old. I have closed that chapter in my life, although the media just doesn't want to let it go. And that is why I continue to share my story, to help others who may have had the same experiences or are struggling with them now. There is recovery and it is possible to have a better life. If you need it or want it, come find me and I'll fill you in on what I did and continue to do.
AH: The press has covered you for years, and a lot of the coverage has been unflattering. They specifically write about your challenges with addiction to drugs and steroids, as well as surgery you have had to alter your look. What would you want to tell them? What would you want your fans to know?
JJ: I have spent far too many years trying to make everybody like me. It's not possible. People can say or think what they want. My mission in life is to try and get to a point where my insides world is not affected by the outside world. Yes, I struggled with drugs and alcohol, and even that is 11 years ago, I made another mistake later. In 2008 I moved from Orange County to LA to make my "comeback." I started getting on prescription "hormone replacement therapy" a.k.a steroids. After a few months I found myself obsessed with my diet, my work out routine, my body and any other aspect of my performance and physique that I could control. You see, being self-obsessed is the core issue with addicts and alcoholics, and it is only by being selfless and of service to your fellow human beings that relief from one's one problems can come. I had a slip up, I fell into trap and I learned from it. All the mistakes I have made in my life have made me who I am today. The wins, the losses, the mistakes, the successes... I would not trade it for anything. I am a better person today then I was yesterday, and I hope, pray and work to continue this personal growth one day at a time. And... yes, I have had plastic surgery, but no not to alter my look. These cheek bones are real! (Laughs) I can thank my Dutch and Native American heritage for them. My nose however has been broken nine times. From my little boy nose to my swollen and unfortunately televised puberty nose. Then, at 18 I had two separate, but very serious injuries. The first was a surfing accident that required emergency surgery to remove a hematoma and deviated septum. The second was from being attacked by a gang of three thugs where six of my teeth got knocked out and another nose break... right after my reconstructive surgery! That was fun. So I have veneers to cover my chipped and broken teeth. Yes I was a victim of a hate crime! Supposedly these gang members hated me because I was on TV. So you see my face and the way it looks is mine all mine... the scars, the bumps the funny looking nose is worn through hard experience and circumstance. Funny story, in 2011 I broke yet my nose yet again while boxing and my trainer had to crack my nose back into place. Three loud pops later, my nose is much straighter than it was a few years back. (Smiles) Sometimes you win by losing.
AH: What are your practices to keep your commitment to sobriety? Who and what create your foundation for support with this commitment?
JJ: I have regular meetings I attend. Some I have been a regular at for over eight years. I have a life coach I see every other week and an amazing faith-based church I attend every Sunday for over three years now. I call them my spiritual pit stops. Monday, Wednesday and Sunday. This way during the week I check in, get centered and surround myself with people who want the same things in life that I want health, happiness and love. These "pit stops" keep me humble and grateful.
AH: Part of the commitment to sobriety via a 12 Step Program is to be of service. How are you fulfilling on this pledge? Are you a sponsor? What is it that you wish to impart to your fans when it comes to your own life journey?
JJ: I do have many people who I work with. I take calls 24/7 from friends dealing with the same obstacles I have dealt with. I have taken friends into my own home to feed, cloth and try to inspire. Giving rides to friends who don't have a car. Anytime the opportunity comes up to help another individual who wants to help himself I will never say no. I have recovered from a seemingly hopeless state of mind, and I believe that my emergence from this place is divine therefore its with pleasure and thankfulness that I give back whenever I am called upon. In life I only wish for more of what I already have. A close relationship with God, friends, family, love and to work. So much has changed for me since I got engaged. My drive has a strong fuel to its fire now. I feel I have already achieved much of my life's mission to help others learn from my mistakes and this continues to happen daily. That is why I am an open book, this is why I share my story of toil. I have a saying I made up you can borrow it if you would like. "Pain equals growth therefore I am a giant".
AH: What other projects do you have coming down the pike?
JJ: Dreams is an independent film shot in Philadelphia. I play a local small town DJ who makes it big in L.A., who then comes back home. Through a series of chance meetings and social circles, he helps an aspiring artist find his path. This movie is very much like Crash but with an entertainment industry twist. I also just wrapped a movie titled Altered Reality. I will be at Cannes film festival this year to promote it. It was an incredibly fun project I think the audience will absolutely love. I am in production on another film right now called Run. This one I can't say too much about but it is one bad ass movie!
Next, I asked the creator and director of DTLA how Jeremy fits into this controversial new show and how it call came about.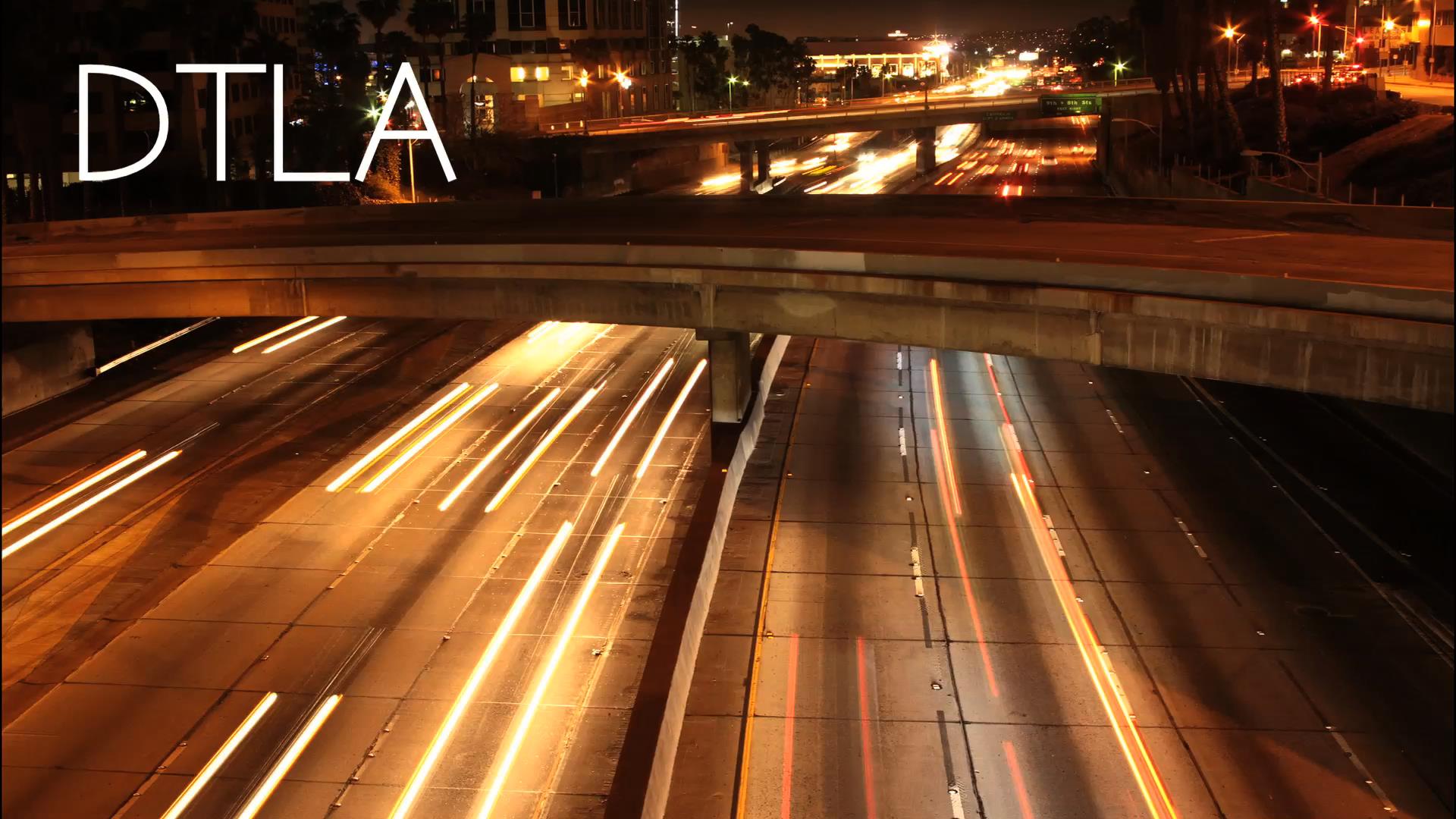 Photo Courtesy: Larry Kennar
AH: You must be proud and know that your work is making great strides and positive noise among the community. Talk to me about your connection with the newest cast addition, Jeremy Jackson, and how that all came about?
Larry Kennar: I heard from a casting director friend that Jeremy had just auditioned for some film and blew everyone away in the room. I was like "that Baywatch kid on Celeb Rehab?" I was apprehensive at first, but then remembered how appealing and genuine he seemed from the VH1 show. I also noticed he was a Facebook friend of a friend, so I wrote to him. He responded immediately, and we met. I was surprised to see how lean he was. He looked younger and way better than those previous photos of him online. So I asked him to read for me, and I was really impressed. I had many friends who told me things like "this dude has a past of being a druggie, and you should be careful." I said to myself: "Who doesn't have past?" Jeremy seemed 100 percent sober and professional to me, so who am I to judge. The work was good, end of story.
AH: You said "the show is mostly improvisational." Can you elaborate more on this style/method and how Jeremy will be an integral part of this gay-drama scripted television series?
LK: Yes, in fact it was Jeremy's personal experience and his willingness to bring his stories to the character show that excited me most. Not only have we created a character Kevin who is a recovering drug addict, but the steroid addiction was even more interesting to me. The ways Jeremy described the level of his body obsession drew uncanny parallels to the ways many gay men obsess over their own bodies. So we constructed the character of Kevin as a fading and failed model who moves back to L.A. after a long stint in NYC which didn't pan out. He was the college roommate to Lenny (played by Darryl Stephens) and the first love of S.J. (played by Marshelle Fair). He will feel very insecure about his failures in New York as he reconnects with old friends who actually provide a safe comfort for him.
AH: Is Kevin straight or gay?
LK: I told Jeremy I wanted Kevin to be straight, and it wasn't a "big deal" within the group of friends, in the way many groups of friends are mixed today. I also made a point that I wanted Kevin never to be gay or have gay moments, as well as not having other gay characters trying to "get with him" or "turn him out". I feel very strongly about that because many gay men have straight male friends. I want to portray that respectful kinship and not turn it into some stereotypical fantasy.
For more information on Jeremy, please visit: http://www.imdb.com/name/nm0413656/ and for DTLA -- The Series, Face Book: https://www.facebook.com/DTLATheSeries
Related
Popular in the Community