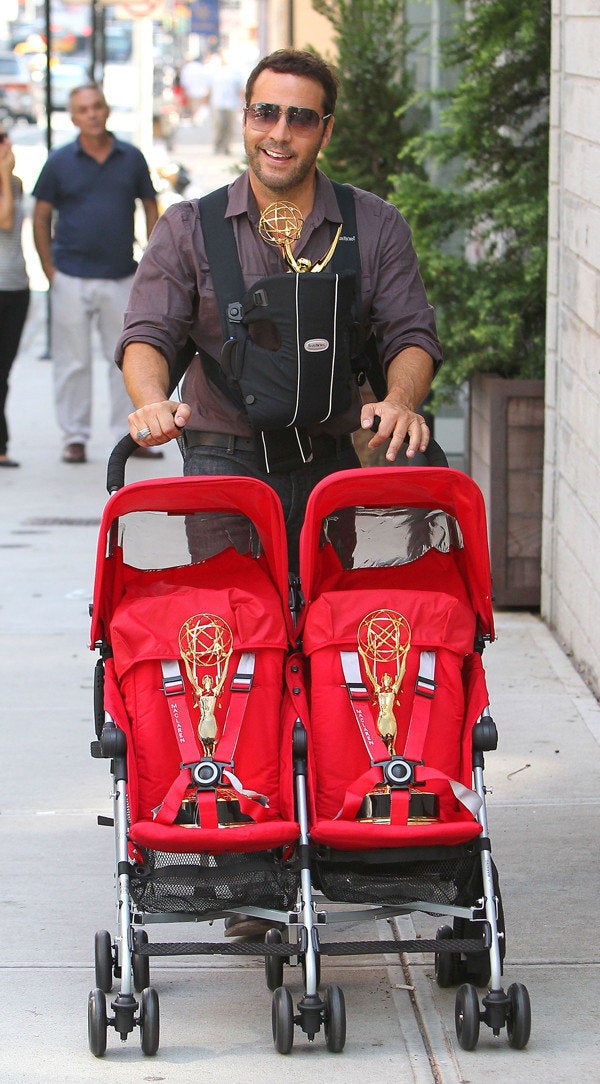 Jeremy Piven is taking good care of his three Emmys -- literally.
The "Entourage" actor was spotted in New York City this week walking his coveted awards around in a stroller and baby carrier.
So, what gives? Is he in some sort of denial about his HBO show coming to an end?
Fear not, he's just acting!
PHOTO: