Despite the glitz of the red carpet, Emmy and Golden Globe Winner, Jeremy Piven, stopped for a funny chat with Elysabeth Alfano, host of The Celebrity Dinner Party. Piven was leading a discussion with Renaissance Award recipient Kevin Spacey at a recent fundraising gala of the School of the Art Institute of Chicago's Gene Siskel Film Center.
While talking about an acting tip that he learned from his parents, Joyce and Byrne Piven, founders of the Piven Theatre Workshop, Jeremy said that they taught him to, "Always focus on the other person and not yourself," musing that this was also good relationship advice. He then said, "If I just applied that, then maybe I could get somewhere."
He was quick to note that, "I am the last person that should be giving tips on relationships."
Of course, who needs relationships when you have a sweet French Bulldog at home. Of his adorable pet, Piven said, "I am a Daddy to a six-month old Bulldog named, Bubba…I saw a picture of him and I saw this guy and I said, 'I gotta get him', and so I pulled the trigger."
Piven was heartfelt in giving advice to younger actors. "If you are acting because you have to, and you love it and it's your life, then stay with it, and it will work its way out. If you are doing it for other reasons, you gotta check in with yourself."
He continued to give encouragement, commenting on finally getting his career defining role as Ari Gold in Entourage. "I didn't essentially get this break-through role until I was 37 years old, which to me felt right, but others (said), 'You're a bit long in the tooth,' but whatever. It's never too late to find a great role."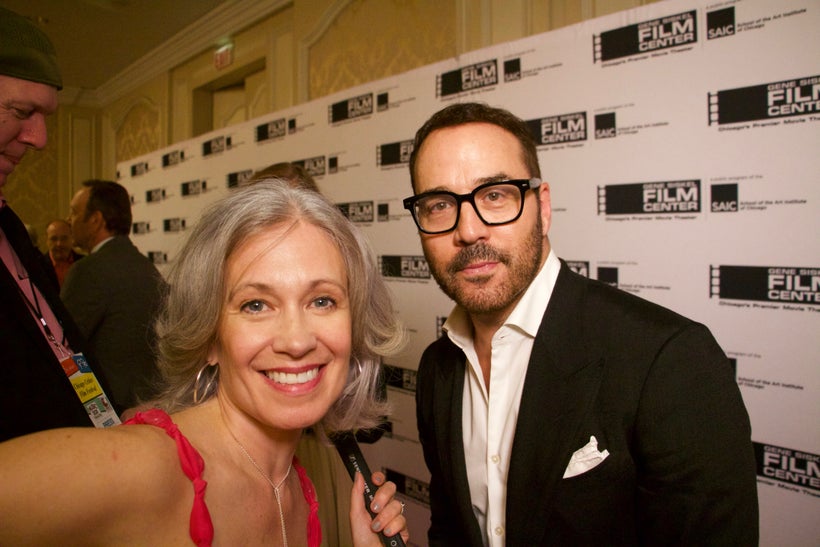 The Gene Siskel Film Center of the School of the Art Institute of Chicago celebrates the art of cinema with multiple annual festivals international in scope, independent and classic films, premieres and retrospectives. Internationally recognized for its original film programming, the Film Center is a vibrant cultural destination in Chicago that attracts a diverse and creative annual audience of over 80,000. www.siskelfilmcenter.org.
REAL LIFE. REAL NEWS. REAL VOICES.
Help us tell more of the stories that matter from voices that too often remain unheard.
This post was published on the now-closed HuffPost Contributor platform. Contributors control their own work and posted freely to our site. If you need to flag this entry as abusive,
send us an email
.