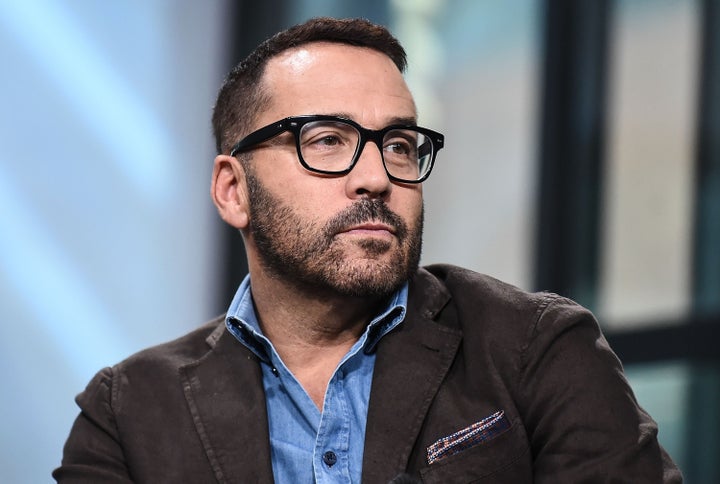 Three more women are accusing actor Jeremy Piven of sexual misconduct, bringing the total number of public accusers to eight.
The latest allegations against the "Entourage" star describe aggressive and unwanted sexual advances taking place between the mid-1980s and the mid-1990s, BuzzFeed reported. 
One woman, who was not identified in the BuzzFeed story, accused Piven of grabbing her by the arms and trying to kiss her in his hotel room around 1994. Another woman, an extra on the 1990s sitcom "Ellen," in which Piven co-starred, said the actor exposed himself, pinned her on his bed and forcefully kissed her while giving her a tour of his home in 1996.
Susan McCain Olson, an extra in the 1986 film "Lucas," told BuzzFeed that Piven, who played a school bully in that movie, followed her into a trailer on the set, pinned her down on a sofa and forcefully kissed her.
"At one point I kind of was like, 'This is it, this is where I'm going to get raped,'" McCain Olson told BuzzFeed. "I kept trying to push him away. I was like, 'No, get off me.'"
Piven steadfastly denied the new allegations, noting in a statement to BuzzFeed that he had passed a polygraph test in which he said he had never forced himself on anyone nor exposed himself to anyone or restrained anyone against their will.
Evan Spiegel, Piven's attorney, called the allegations "simply not true" in a statement to HuffPost on Sunday.
"As has been previously reported, to help prove that the allegations against him are not credible and that the media cannot rely on these people's unverified stories, Mr. Piven previously provided polygraph results to BuzzFeed and other outlets to support his denials," Spiegel said.
Piven was first publicly accused of sexual misconduct in early October 2017 by actress Ariane Bellamar, who tweeted that he had groped her in his trailer on the "Entourage" set in 2005. Weeks later, actress Cassidy Freeman accused him of "predatory behavior" in an Instagram post.
In November, BuzzFeed reported on three other women accusing Piven of sexual misconduct, including one who alleged that he'd grabbed her breasts without consent on the set of "Entourage" in 2009. Piven has repeatedly denied any wrongdoing.
Calling all HuffPost superfans!
Sign up for membership to become a founding member and help shape HuffPost's next chapter