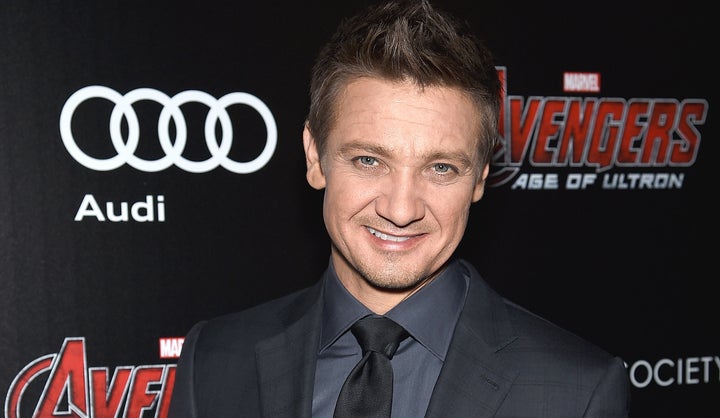 Jeremy Renner doesn't care if you think he's gay. 
As has been the case with many celebrities, Renner's sexuality has been a source of public interest. Back in 2012, the "Avengers" star gave a candid cover-story interview to The Hollywood Reporter and quashed speculation about his sexual orientation.
"I want my personal life to be personal," he said at the time. "How about I go peek in your window, take what underwear you wore last night, whose husband you were f**king, and shove that in the megaphone throughout your neighborhood? How does that feel?" 
[A]s a general rule I don't respond to questions about my personal life. I'm not going to try to prove what I am or am not. It's silly, right? When you [G]oogle yourself and the first thing that comes up is "Jeremy Renner gay," it's like, "Oh, now you've arrived. You're now a giant movie star." So I just had a big laugh about it. I don't care, ultimately, if that's what people want to think, read and care about. F**king say whatever the hell you want about me. Look at where we're at socially -- leaps and bounds ahead of where we started. That's an amazing thing. To suggest that it's negative, that being gay is a terrible thing, a perversion or whatever -- I just don't get it. Don't you wish we were in a world where we're not shaming, judging and boxing people in?
PHOTO GALLERY
Celebrities Who've Faced Gay Rumors
Calling all HuffPost superfans!
Sign up for membership to become a founding member and help shape HuffPost's next chapter