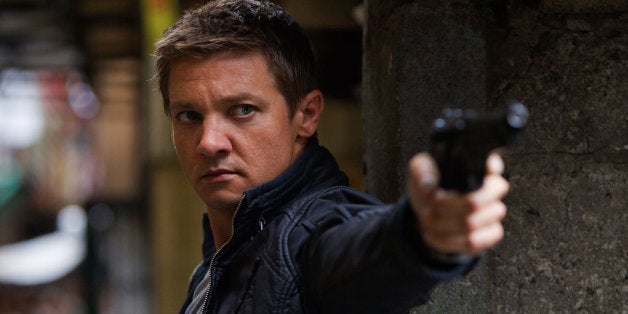 "I think it really opens up the world and it keeps Bourne's character active," Renner told HuffPost Entertainment during an interview for "Kill The Messenger." That film, which stars Renner, is out next month.
"I think Cross' character is already going to continue to be active," Renner added. "I think it will take creatives to bring them together, which is what I think is ultimately the plan."
"I love the idea of Greengrass and Damon," he said, "or whatever it might be, let them be adversaries, let them become buddies, whatever the heck it might be, them coming together would be a pretty tremendous thing."
Maybe part of that openness comes from the fact that Renner doesn't see a fourth Damon film as a threat to his star power. That he wasn't a leading man in any of the aforementioned franchises might spell doom for those concerned with his blockbuster prospects, but it still allows Renner to do the kind of work he's drawn to as an actor.
"I never consider myself a big action star," he said. "I'd been working for 20 years before 'Mission Impossible' or 'Avengers' came along. You know, 'The Hurt Locker' and 'The Town' and movies like that are a little bit more my wheelhouse as an artist."
And besides, who needs to be the next big action star, when there are hardly any action films to star in anymore? "There are a lot less action movies being made," he said, discussing how he's seen the genre change through his time in the industry. "You know, where are those movies? You don't see the 'Lethal Weapons' and the '48 Hours' and all that stuff being made. [...] Are audiences more sophisticated now? Less sophisticated? I don't know. It's hard to tell."
"Kill the Messenger" is out on Oct. 10. HuffPost Entertainment's full interview with Renner will run closer to its release.
Popular in the Community