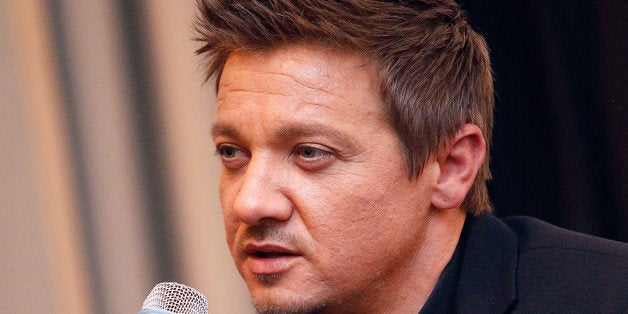 "I have tried to protect my family's privacy, my wife's privacy. I don't need her to get hammered with my life," Renner told the magazine, noting it's the first time he's spoken publicly about his marriage. "Privacy issues are important because I want her to go about her day without being bothered."
"Paps follow me around ... that's fine. But ... I don't like being followed when I'm with my family," Renner said. "I've been talked about a whole lot, because the less I put out there, the less people know, and it makes it interesting, I assume."
"It's the best thing I have ever done -- doing it later on in life," he said. "By then I achieved a lot of things that I wanted to achieve; I'm so blessed for that. Now I can really spend time with the family."