Now that's what I call a show! Jeremy Scott's collection on Tuesday was just what I needed to wake me up from the snoozefest* I've been witnessing on the spring runways.
Set to The Ramones, models strutted down the runway in (fake) prosciutto dresses (take note, Lady Gaga), garbage bag dresses (take that, Ke$ha), men's brief purses, and one particularly hilarious straitjacket wedding dress. There were also a few semi-mortified male models in assless leather chaps. Basically the show was the funniest--and most fun--thing I've seen so far this week.
Front row celebrities Kanye West, Kelly Osborne, and Solange Knowles seemed to agree: they lept to their feet to give Jeremy Scott--wearing white angel wings--a standing ovation.
*I'm bored by the way the clothes are shown, not the clothes themselves. I never understand how people as creative as designers have 10 minutes to wow an audience, and then just follow the same fashion show formula as everyone else.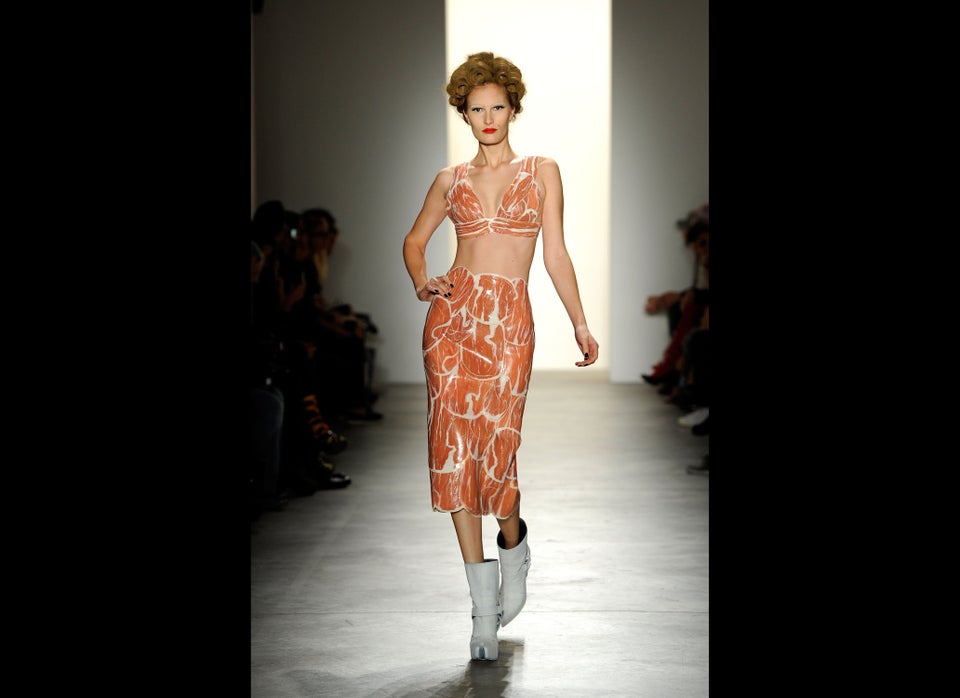 Popular in the Community