Jerika Bolen feels intense pain every day, and, at 14, she's lived longer than expected with the rare disease that causes it. 
She suffers from spinal muscular atrophy type 2. It causes excruciating pain in her back and hips. Her mobility has been deteriorating for years, and she can now only move her face and hands, which she uses to control her wheelchair. 
Jerika, who lives in Appleton, Wisconsin, has decided that next month, she will die.
"When pain is too much, it's too much," she told TV station WBAY. "I need to do what's best for me."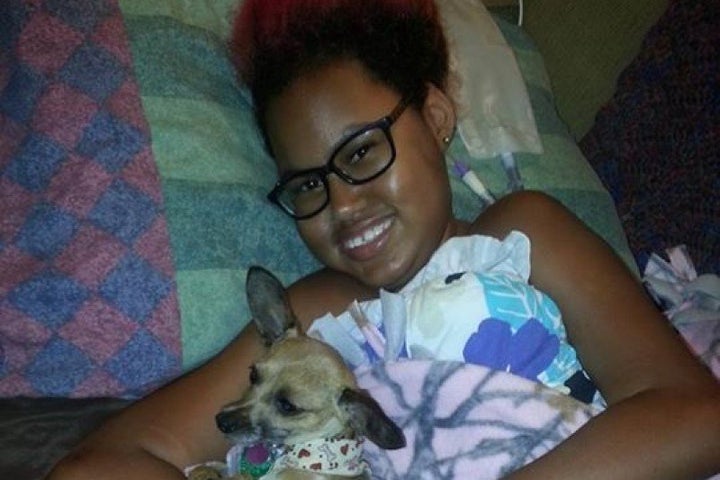 With the pain worsening, Jerika told her mother she won't fight the disease any longer. In August, she'll stop using the ventilator that facilitates her breathing for 12 hours a day.
Few patients with the disease live as long as Jerika, according to TV station WISN.
"She has endured more in her 14 years of life than most adults will ever have to.  I am beyond proud of her for fighting so hard for this long and I am honored to be her mother," single mom Jen Bolen, wrote on a GoFundMe page raising money to fulfill some of her daughter's last wishes.  
One of Jerika's requests is a special prom. On Friday, Jerika, who just finished 8th grade, will be the guest of honor as friends, family and other supporters gather for music and dancing at an Appleton banquet hall.
Jerika has taken to calling it "my last dance." Soon after, she will enter a hospice. 
"I try to be as happy as possible," Jerika told the Post-Crescent. "I know I can't always be happy every day. I still wonder why God picked me to have this disease and I know I can never know the reason. Maybe because I'm strong, I guess." 
Calling all HuffPost superfans!
Sign up for membership to become a founding member and help shape HuffPost's next chapter