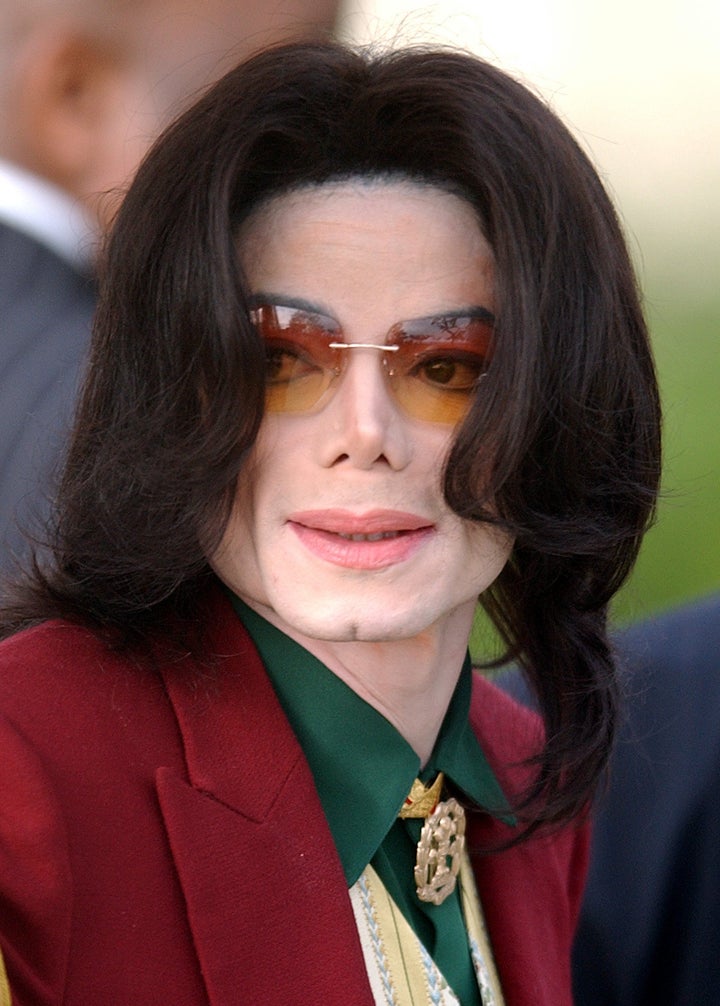 Updated below.

It's mid-September and Jermaine Jackson is winding up a grueling U.K. book tour, which has seen him spend the last four days making back-to-back television and radio appearances. Securing an interview slot has taken three days of negotiation between Jermaine, his publicist and publishing reps on both sides of the Atlantic. When his car picks me up in Wood Lane, London and drives us into the BBC Studios, he has just appeared on Loose Women -- Britain's answer to The View -- and is on his way to be interviewed by BBC Radio Five's Richard Bacon.
As we're led inside, several dozen students on a BBC walkabout lose all interest in their tour guide as they spot Michael Jackson's brother passing through the building. I feel self-conscious as their stares follow us through the foyer but Jermaine appears not to notice. It comes with the territory. As one of the figureheads of America's most famous family, he's become accustomed to outsiders constantly looking in. The problem, though, is that what they see is often warped; a fragmented simulacrum presented by the media. This, he says, is why he has written his new book, You Are Not Alone: Michael Through A Brother's Eyes.
"How was Loose Women?" I ask him, as we wait for an elevator.
"Well..." He half-grins and exhales loudly. "They were loose."
The Loose Women interview, like many Jermaine has conducted in recent weeks, was somewhat combative. As Jermaine attempted to speak about his brother from a firsthand perspective he was repeatedly interrupted by the hosts. 'But Jermaine, I think it's fair to say he was quite a complex character...' 'But... there must have been something going on with Michael. He must have been a sick person.'

The assumption by many that they know more about Michael Jackson than his own family is a bug-bear of Jermaine's. This attitude, he says, is the result of a decades-long battle against inaccurate media coverage. "This would become a recurring theme for the family," he writes in the book, "a showdown of fact versus perception -- and fact would always be the underdog."
According to Jermaine, even his initial attempt to write a book, all the way back in 2003, fell flat because publishers were unwilling to print a factual account of his brother's life.
"I had tried to write something with Judith Regan with Harper Collins in New York and they weren't interested in the truth then," he tells me as we sit down in an empty radio studio. "They were interested in the gossip and all the things that were not true. They wanted dirt and I said, 'I have no dirt', so they turned me down."
Eight years later, Harper Collins has come around to Jermaine's way of thinking. His book is described by the publisher as "an intimate, loving portrait of Michael Jackson." But Jermaine hasn't forgotten the 2003 debacle entirely. "They tried to put me on the Judith Regan show on this book tour," he says. "I said, 'No way.'"
In 2006 a document purporting to be Jermaine's 2003 book proposal was leaked to the media and caused a furor. In it Jermaine allegedly branded his brother a 'stubborn', 'harsh', 'cold', 'calculating' and 'devious' drug addict who "purchased children like a sanctioned black market," and "changed his skin color."
For this, Jermaine blames his co-writer Stacy Brown, who he says changed the rejected manuscript to make it more saleable and then circulated it -- all without Jermaine's permission.
"That wasn't my manuscript," says Jermaine. "It was just horrible. My manuscript was registered with lawyers and we had proof. I said, 'My manuscript is totally different from what this guy's saying'.

"Because of that, publishers for this book, for verification purposes, wanted to see that proposal beforehand. I showed them my original proposal about what I wanted to do and it's completely in line with the proposal for this book. So that was completely hijacked by somebody else."
Jermaine isn't the only person to accuse Stacy Brown of such behavior. In 2005 Brown co-wrote a book with disgruntled Jackson employee Bob Jones. When Jones was asked about the book under oath in Michael Jackson's 2005 trial, he admitted that it was only "factual to a degree." Of Brown's work he said, "My co-writer also has included things that I didn't approve of," and added, "I've changed millions of things that were inaccurate that I didn't say."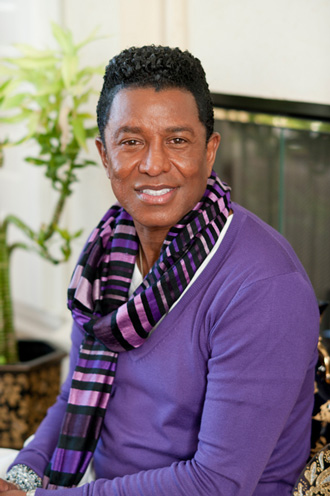 Photographer: Harrison Funk - Picture used with written permission from Harper Collins
Even the new book has been mired in controversy. As Jermaine flew to London to begin promotion, a storm was brewing over a story he tells in his prologue. Speaking about his brother's 2005 child molestation trial, Jermaine recalls how he was so paranoid that Michael could fall victim to a terrible injustice that he hatched a secret escape plan in case it looked like a guilty verdict could be on the cards. He arranged for a private jet to be on standby at the nearest airport, ready to whisk his brother to Bahrain, where he couldn't be extradited.
However, many journalists -- apparently too lazy even to read Jermaine's eight-and-a-half page prologue in full -- got it monumentally wrong. Stories wrongly stated that the Jackson family had planned to spirit Jackson away to the Middle East after he was convicted; a clearly nonsensical claim.
Nevertheless, copy and paste journalism took hold and the story was replicated hundreds of times by newspapers including the New York Post, NY Daily News, Denver Post and Washington Times. Among the more brainless headlines was this honker, which comes courtesy of Britain's Daily Mail: 'How Michael Jackson's family planned to fly singer out of U.S. to Bahrain if he was jailed for child molestation'. Even the Press Association ran with the inaccurate version.
The nonsensical story made Jermaine's book look like a work of fiction, a situation worsened when the subsequent controversy prompted Michael's 2005 defense attorney Thomas Mesereau to speak out against the misquoted claims.
"One of the reasons I wrote the book was so that my words would stand for themselves, in context," says Jermaine. "But even in the newspapers' coverage of my book, my words were misreported. There was never a plan to get Michael out of the country 'if convicted'. Thomas Mesereau had to issue a denial based on something that wasn't true in the first place. That one change of context showed how one inaccuracy can snowball and how myths are made. I sat back and thought 'This is what Michael faced all the time'."

Update: Stacy Brown denies changing Jermaine Jackson's 2003 manuscript. Responding to this article, he said, "Jermaine did indeed want to write a positive book and it was indeed sabotaged - but he knows it wasn't me who sabotaged it. Jermaine's money-hungry girlfriend changed the manuscript and he and I were left holding the bag."
Popular in the Community