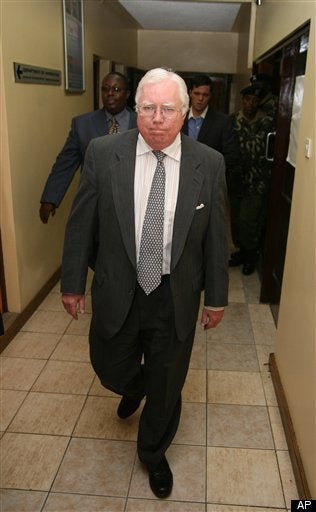 These are the semi-coherent connections made by Jerome Corsi -- whom you might remember from that time he claimed that Nidal Hasan was an advisor to the Obama transition team -- with which he regaled the assembled participants at the World Net Daily Taking America Back National Conference this past weekend. You see, Alinsky included a facetious dedication in his book "Rules for Radicals" to Lucifer, the "first radical." And that got Corsi thinking, "Hmmm, you know, I don't recall President Barack Obama ever distancing himself from Lucifer!" And so: GOTCHA!
"I'd like to hear Barack Obama come out and renounce Lucifer," said Corsi, "I don't recall hearing him do it." Obviously, if Obama did this, it would solve everything.
Calling all HuffPost superfans!
Sign up for membership to become a founding member and help shape HuffPost's next chapter