WASHINGTON ― President Donald Trump nominated Federal Reserve governor Jerome Powell to chair the Fed on Thursday, defying conservative calls for a dramatic shift in the direction of the central bank.
"If we are to sustain all of this tremendous economic growth, our economy requires sound monetary policy and prudent oversight of our banking system. That is why we need strong, sound and steady leadership at the United States Federal Reserve," Trump said at a Thursday afternoon event announcing Powell's nomination.
"I have nominated Jay to be our next federal chairman ― and so important, because he will provide exactly that type of leadership: He's strong, he's committed, he's smart," Trump continued, referring to Powell by his nickname.
Powell, a Republican who made a fortune in the private equity business, has served on the Fed's board of governors since 2012 when President Barack Obama nominated him.
Widely viewed as only modestly more conservative than current Chair Janet Yellen, Powell is expected to broadly maintain the monetary and regulatory policies the Fed has pursued since the financial crisis of 2008. As a member of the Federal Open Market Committee, which sets key interest rates, he never voted against Yellen's low-interest rate policies.
In a public change of heart, Trump, who had lambasted Yellen during his presidential campaign, praised her on Thursday as "a wonderful woman, who's done a terrific job." As recently as last week, the president had even said that he hadn't ruled out nominating her to a second term as chair.
In picking Powell, Trump sided with his pro-business advisers, including Treasury Secretary Steve Mnuchin, over the recommendations of Vice President Mike Pence and other ideological conservatives. Pence had reportedly urged Trump to pick Stanford University economist John Taylor, who favors narrowing the Fed's mandate to focus on addressing inflation. The prospect of such a dramatic rewrite of the Fed's mission pleased inflation hawks, but spooked Wall Street analysts who predicted negative effects on the economy.
"It's relieving that Trump chose someone that represents continuity from the current Fed," said Jordan Haedtler, manager of the Fed Up campaign, a coalition of groups that advocates for progressive Fed policies. "But it's also unclear why if he wants continuity with the Fed's policies of accommodating monetary policy and reasonable financial protections, he would not have reappointed Janet Yellen, who is by many metrics the most successful chair in Fed history."
"It seems like he's gone with the safer pick and found some kind of middle ground between Yellen and the movement monetary right," Haedtler added.
Powell must be confirmed by the Senate, where he is likely to encounter more resistance from conservative Republicans than Democrats. Twenty-one Republican senators voted against confirming him as a Fed governor in May 2012. If approved, Powell will begin a four-year term as chairman in February 2018.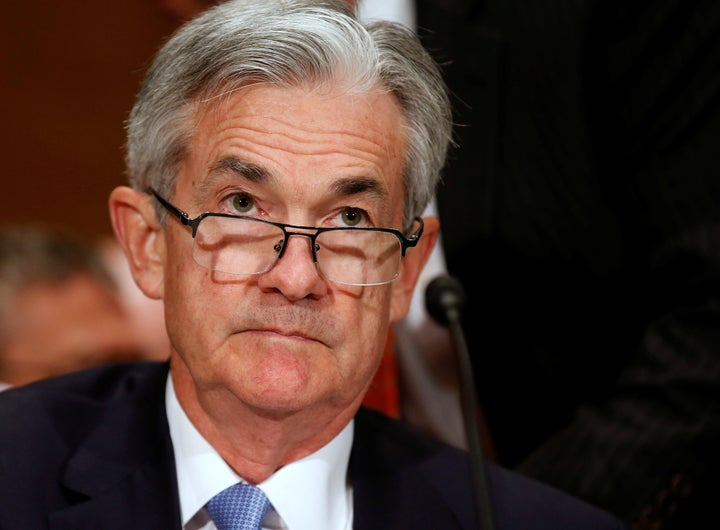 Fed Up, which had run an ad campaign aimed at persuading Trump to re-appoint Yellen, has now shifted its focus to pushing Democratic senators to question Powell carefully about his commitment to pro-growth interest rate policy and to strong banking regulation.
"It's worth clarifying, given the dangerous moment we're in and how precarious the economy is, where he stands on both of those questions," Haedtler said.
In June testimony before the Senate banking committee, Powell affirmed his overall commitment to the tougher post-crisis banking regulations overseen by the Fed, including higher capital requirements.
The Dodd-Frank Wall Street reform law of 2010 increased the Fed's authority to regulate large financial institutions. It has the power to set and enforce the amount of capital that banks must hold and to conduct "stress tests" evaluating the health of banks and other financial institutions whose collapse would pose a systemic risk to the economy.
"In the longer term, stronger prudential requirements for large banking firms will produce more sustainable credit availability and economic growth," Powell said.
At the same time, he expressed an openness to easing some regulations, stating that "it is important for us to look for ways to reduce unnecessary burden."
"If he reiterates those views, the Senate should be inclined to confirm him," Haedtler said.
The Federal Reserve, long an agency of interest to the business community and the ideological right wing, has received growing attention from liberal activists who have come to appreciate the institution's impact on the lives of ordinary Americans.
The Fed, which serves as a banker to both the federal government and private banks, consists of the board of governors, a seven-seat public entity based in Washington, and 12 privately owned regional banks, which service financial institutions under their purview.
"It seems like he's gone with the safer pick and found some kind of middle ground between [Janet] Yellen and the movement monetary right."
By law, the Fed has a dual mandate: to maximize employment and keep price inflation in check.
The primary tool the Fed uses to pursue these goals is the adjustment of the federal funds rate, an interest rate that banks charge each other for overnight lending, which serves as a benchmark for lending throughout the economy, including home, auto and student loans. Under the leadership of the chair, the Federal Open Market Committee typically lowers this rate to help the economy grow during a downturn and gradually raises it during boom times to head off inflation.
The slow recovery from the Great Recession prompted the Fed to keep the target range of the federal funds rate between 0 and 0.25 percent from December 2008 to December 2015. Several increases later, the target range is now between 1 and 1.25 percent.
This long period of low rates, along with the Fed's extraordinary private asset purchasing program known as quantitative easing ― both of which work to increase the money supply ― prompted howls from conservatives in Congress. They argued that Yellen, an Obama pick, and her predecessor Ben Bernanke, who was first nominated by George W. Bush, were risking runaway inflation and effectively debasing the dollar.
But progressives responded that consumer price inflation has remained low, failing even to reach the Fed's 2-percent target nearly a decade after the 2008 financial crisis. In fact, they unsuccessfully appealed to Yellen to hold off on the modest rate increases she approved until the recovery generated more wage growth.
Trump disappointed financial reform advocates in July by appointing Randall Quarles, a Wall Street veteran and outspoken proponent of deregulation, to serve as the Fed's vice chair for enforcement. The Senate confirmed Quarles in October.
Powell, 64, was a scholar at the Bipartisan Policy Center, a centrist think tank, from 2005 to 2012. Prior to that, he was a partner at the Carlyle Group, a private equity firm, and served as undersecretary of the Treasury in the George H.W. Bush administration.
He would be the first Fed chair in some four decades to lack an advanced degree in economics. That dearth of academic expertise raises fears for Haedtler that Powell might be swayed by other, more conservative governors on monetary policy and bank regulation ― including Quarles, who worked at the Carlyle Group for a period after Powell's departure from the firm.
Trump also has the opportunity to name inflation hawks to three open seats on the Fed board of governors, Haedtler noted.
"We're not out of the woods yet," he said.
Before You Go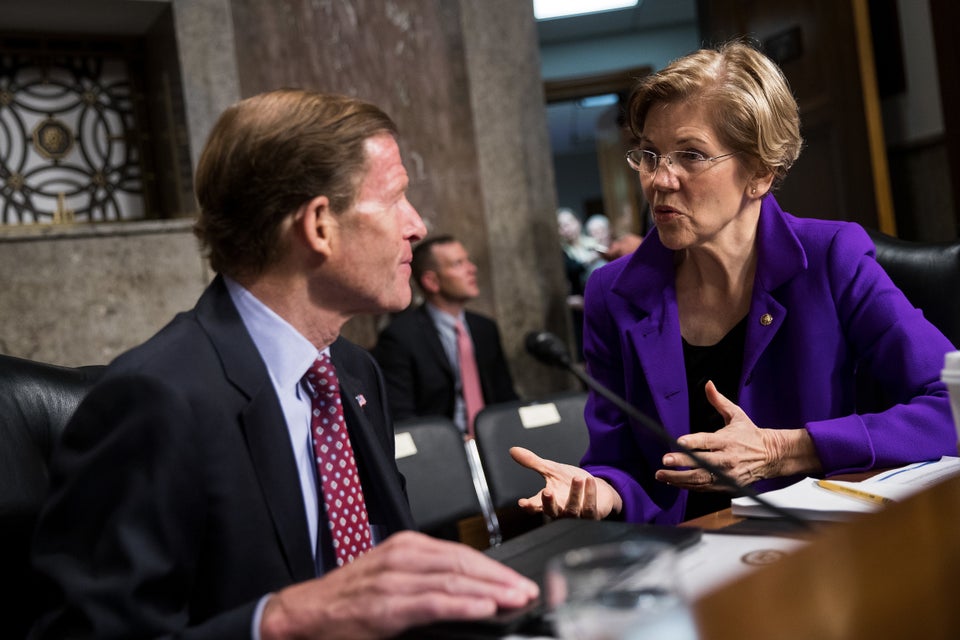 2017 Scenes From Congress & Capitol Hill
Popular in the Community