 AB 2189, a law that would allow up to 450,000 undocumented immigrants in the state of California to apply for a driver's license, is now in the hands of Governor Jerry Brown.
The State Assembly approved the bill, AB 2189, by a vote of 55-21 late Thursday night. The bill, which was sponsored by Assemblymember Gil Cedillo, had already been approved by the State Senate on Wednesday by a vote of 25-7.
The measure now heads to the governor's desk. Brown has 30 days to approve, reject or let the bill automatically become a law.
Assemblymember Nancy Skinner, the co-author of the bill, said AB 2189 is not only a matter of giving rights to undocumented people, but also a matter of public safety.
"(If a driver is not licensed) it puts us at risk because if someone has to drive without a license, they're not insured and it puts other people at risk," Skinner said to HuffPost Voces. "But if we allow licenses we know that they're tested, insured and can drive."
To drive in the state of California, a driver must be insured. Skinner added that she thinks it is ridiculous that the state gives the right to drive to tourists who are here on vacation, but not to people who have lived here the majority of their lives simply because they have not received their citizenship.
"We've got a whole lot of young people who were brought here while they were babies or little children so it wasn't necessarily their choice, but they've lived here, gone to school here... and are being productive in our society, but meanwhile we have laws that deny them a driver's license" Skinner said.
Applicants for a driver's license would have to meet all the requirements for the federal deferred action program, Skinner said. These requirements include having entered the country before they were 16 years of age and being between the age of 16 and 31 before June 15, 2012. They would also be required to have lived in the country for an uninterrupted period of five years and not to have a major criminal record.
But not everyone is celebrating the bill.
Carlos Armado, an activist for undocumented youth in Los Angeles, said the bill is unnecessary and that California politicians should be focusing on more important laws for the undocumented community like the TRUST act, which would work to ensure that undocumented immigrants detained by local authorities for nonviolent crimes would not be referred to federal authorities who could begin their deportation process.
"This bill would be redundant and unnecessary," Armado said in an interview with HuffPost Voces. "We know that deferred action will provide opportunity to grant driver's license for youth and we've verified that with the DMV (Department of Motor Vehicles)."
But officials at the United States Citizenship and Immigration Services clarified that deferred action does not contain a provision pertaining to driver's license. The option to give undocumented people drivers' licenses rests on the state, according to officials at USCIS.
Nonetheless, Armado said that even if the program doesn't specify this provision, undocumented people may still receive their licenses under deferred action because the DMV only requires a form of personal identification provided by the federal government. He said that he received his license last year, before receiving his permanent citizenship, by using his worker's permit as identification. The work permit will be granted through the deferred action program.
"I think I would say that if there was to be any issues (with deferred action and licenses) we should wait and see and not be preemptive," Armado said. "We should work on the bill that we already have in place that could have a larger impact on the community."
Armado said that Brown has demonstrated his support for undocumented immigrants in the state and added that he does not believe the California governor would pass an executive order such as the one Brewer passed in Arizona.
Skinner said that although deferred action has a provision for drivers' licenses, some statutes in California law may have prohibited that from occurring and her and her co-author Cedillo wrote the bill to ensure there were no obstacles in getting undocumented immigrants the right to drive.
The governor has not yet stated whether he will sign the bill into law, but Cedillo's office said they are hopeful Brown will pass the measure.
"I am confident that Governor Brown will sign this bill into law making California the first state in the nation to grant drivers licenses to this worthy group of people," Cedillo said in a press release.
CORRECTION: This piece has been edited to reflect that if A 2189 is signed into law, California would be the fist sate to offer driver's licenses to undocumented immigrants approved by the federal deferred action program. At least three other states -- New Mexico, Washington and Utah -- currently grant driver's licenses to undocumented immigrants.
Before You Go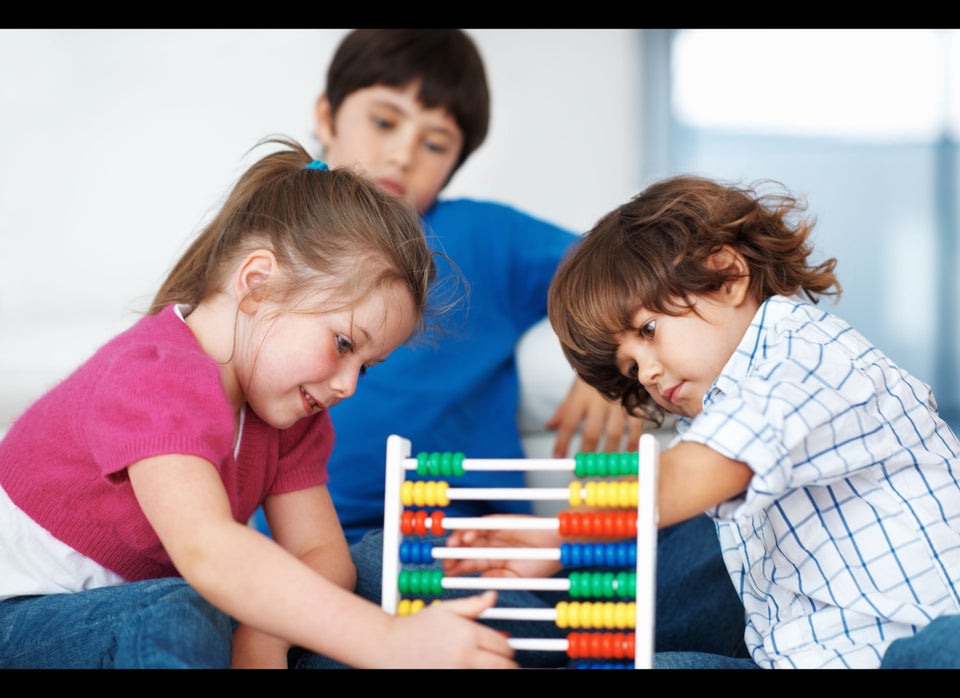 Deferred Action for Childhood Arrivals
Popular in the Community