In a historic swearing-in ceremony Monday, Jerry Brown began an unprecedented fourth term as the governor of California.
"No pressure," Chief Justice Tani Gorre Cantil-Sakauye joked as she began the official inauguration.
The veteran politician, whose first term began in 1975 and who won reelection last November by a landslide, got right down to business. In a combined inaugural and state of the state speech that focused largely on California's role as an environmental policy leader, Brown laid out an ambitious energy plan.
"California, as it does in many areas, must show the way," he said before introducing three specific goals: increase electricity derived from renewable sources from one-third to 50 percent, reduce vehicles' petroleum use by up to 50 percent, and double the efficiency of existing buildings while making heating fuels cleaner.
"This is exciting, it is bold and it is absolutely necessary if we are to have any chance of stopping potentially catastrophic changes to our climate system," he said.
Brown also used the speech as an opportunity to bolster his opposition to University of California President Janet Napolitano's controversial plan to raise tuition 5 percent annually over the next five years -- a decision that sparked massive protests across the UC campuses.
"As I've said before, I will not make the students of California the default financiers of our colleges and universities," he said to much applause.
Brown also highlighted his ongoing commitment to reduce California's sizable prison population, noting that voters passed more than one proposition this past November that would introduce prison reforms. Amid critique of his previous prison policies' costs and burden to county jails, he acknowledged a significant challenge lies ahead.
"The task is complicated by our diversity and our divisions and, yes, by shocking disparities," he said.
Brown continued to keep mum on the Black Lives Matter protests that erupted last month in Berkeley and Oakland, where he formerly served as mayor, and State Sen. Holly Mitchell reportedly said she was "deeply disappointed" that the governor made no mention of California's poverty rate, which continues to be the highest in the nation.
Before You Go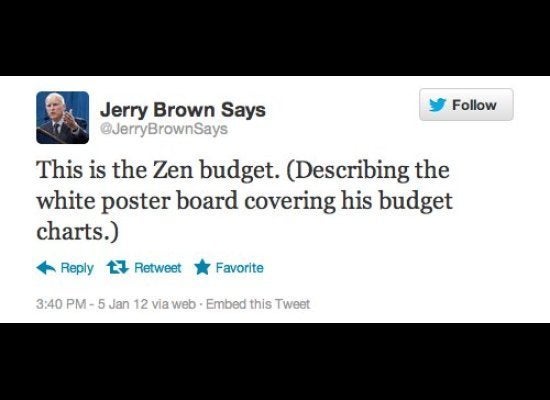 Sh*t Jerry Brown Says