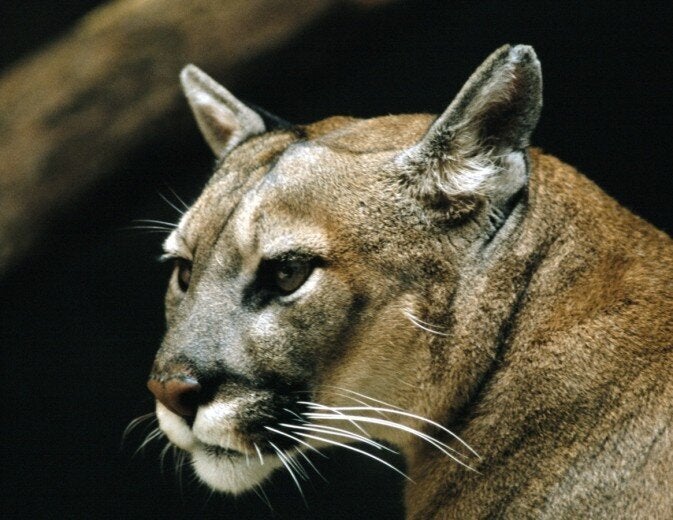 Jerry Brown may have warned lawmakers that he has a veto pen and isn't afraid to use it, but that didn't stop him from approving a bill that allows museums and nonprofits display dead mountain lions.
On Friday, the governor signed SB769, sponsored by Sen. Jean Fuller (R-Bakersfield), which overturns a 1990 ballot measure mandating dead animals be stored with the Department of Fish and Game. According to the Sacramento Bee, operators of a Kern County museum can finally unearth a mountain lion that's been sitting in the freezer for years as officials grappled with the existing law.
Never one to shy away from a learning opportunity, Brown included a pointed message to lawmakers in his signing message:
This presumably important bill earned overwhelming support by both Republicans and Democrats. If only that same energetic bipartisan spirit could be applied to creating clean energy jobs and ending tax laws that send jobs out of state.
This isn't the first time the governor has used his law-approving prowess to chide California's leaders. Last week, in his signing message on a measure that imposes a one percent fee on the sale of olive trees, Brown offered the following:
Perhaps the author and his colleagues might apply the same solicitude -- and revenue -- to ensure the health and vitality of our schools?
The New York Times revealed earlier this month that Brown's second stint as governor has proven a rude awakening, as friends say he's "stunned" and "bewildered" by how difficult state lawmakers have been to work with. "Mr. Brown has told friends he was unprepared for the extent, in his view, to which Republicans have not made sufficient efforts to accommodate him on critical issues, like putting on the ballot measures to extend taxes to avoid budget cuts," Adam Nagourney reported from Sacramento.
At the very least, we hope legislators can feel the sting of his signing messages.
Related
Popular in the Community