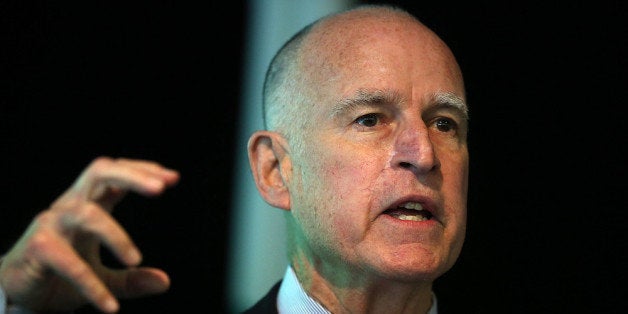 California Gov. Jerry Brown (D) has no intention of releasing state prisoners convicted of nonviolent drug offenses, despite a federal court order requiring the state to reduce its prison population by the end of the year, sources told HuffPost.
Instead, Brown and legislative leaders are discussing a proposal to create an unconventional partnership between the state's powerful prison guard union and the nation's largest private prison corporation -- an alliance that may permanently expand California's prison system while curbing nascent efforts to reduce the state's mass incarceration of nonviolent offenders.
Under the plan, one of several the governor has proposed in conversations with legislative leaders in recent weeks, the for-profit prison giant Corrections Corporation of America would lease one or more of its prisons to the state, which would in turn use California prison guards and other public employees to staff the company's facilities.
By transferring state prisoners to these privately owned structures, the state would have enough space to comply with an order by a panel of federal judges in 2009 that said overcrowded state prisons were jeopardizing the health and safety of inmates. The order, which the U.S. Supreme Court this month refused to review, requires the state to reduce the population of state prisons by about 10,000 inmates by Dec. 31.
Critics of Brown's proposal include prison reform advocates and champions of the state's beleaguered social safety net programs, who may lose funding as state payments for the prison expansion rise. The governor's proposals, which also include sending California inmates to out-of-state prisons and county jails, could cost the state $300 million to $800 million each year, by various estimates.
"We're gonna basically blow our whole reserve fund in the budget on fixing the prison problem," said Mike Herald, a legislative advocate at the Western Center on Law and Poverty, a California group. "It just seems like the numbers keep getting bigger and bigger, and the bigger that number gets, the more difficult it is going to be for us to get money for people who are on welfare, childcare for working moms and things like that."
Glenn Backes, a lobbyist for the Drug Policy Alliance, a national advocacy group with a branch in California, is one of several drug reform and safety net proponents who said they learned of the proposals in recent days. For months, he said, advocates have approached the governor's staff with their own proposals, which include releasing inmates convicted of nonviolent drug offenses and pushing for laws that would reduce severe sentences for those caught selling or using crack cocaine.
Backes said he was dismayed to hear that the governor is considering none of those ideas, and described the possibility of an alliance between the prison guard union and the CCA as "unique and daunting."
"Big corporations plus big unions means mass incarceration for years to come," Backes said.
Deborah Hoffman, a spokeswoman for the state corrections department, which is handling questions addressed to the governor on the issue, confirmed that the state's options include entering a contract with a private facility and using state prison workers as staff. "Nothing is set in stone," she added.
Other options may include leasing space from county jails or out-of-state prisons, Hoffman said. But she suggested the state would not consider releasing prisoners, which she portrayed as a threat to public safety. "The last thing anyone wants is inmates on the streets to harm our families," she said.
Craig Brown, a lobbyist for the guard union, said he'd heard of Brown's proposal, but wasn't aware of details. Steve Owens, a spokesman for Corrections Corporation of America, said the company is "receptive to looking at our state partners' needs," but wouldn't elaborate.
Whether the 12,000 state prisoners convicted of nonviolent drug offenses constitute a potential menace is a matter of debate. In 2011, the governor transferred responsibility for certain nonviolent drug offenders from the state to California's counties, which were given the choice of sending these offenders to jail or requiring them to seek substance-abuse counseling or other forms of treatment. Since then, the state's inmate count has declined by about 25,000, leaving its prisons with a population of drug offenders who have previously been convicted of more serious offenses.
But advocates say those prisoners shouldn't necessarily be seen as violent. "The vast majority of those 12,000 would be old burglaries or robberies," Backes said. "That's who we should look at for parole or drug treatment. We're not advocating for the release of prisoners convicted of murder or rape."
Advocates for prison reform in California and elsewhere received a major boost last week, when U.S. Attorney General Eric Holder declared an end to the Justice Department's decades-long policy of handing out severe punishments to nonviolent drug offenders. It was just the latest victory for the reform movement, which has seen congressional representatives from both parties introduce legislation in recent months that would reduce the length of certain drug sentences.
For California's prison reformers, the news of Brown's proposals augur a major setback. But as the governor meets with legislative leaders over the future of the prisoners, some top state lawmakers are hoping to use the negotiations to demand broader changes to the criminal justice system.
State Senate President Pro Tem Darrell Steinberg (D), "favors investing resources in substance abuse treatment and mental health care to reduce the rate of recidivism," said Rhys Williams, a spokesman.
"Anything we do in California to reduce the prison population has to come with a long term strategy for making sure that people who leave our prisons don't come back," Williams said.
Before You Go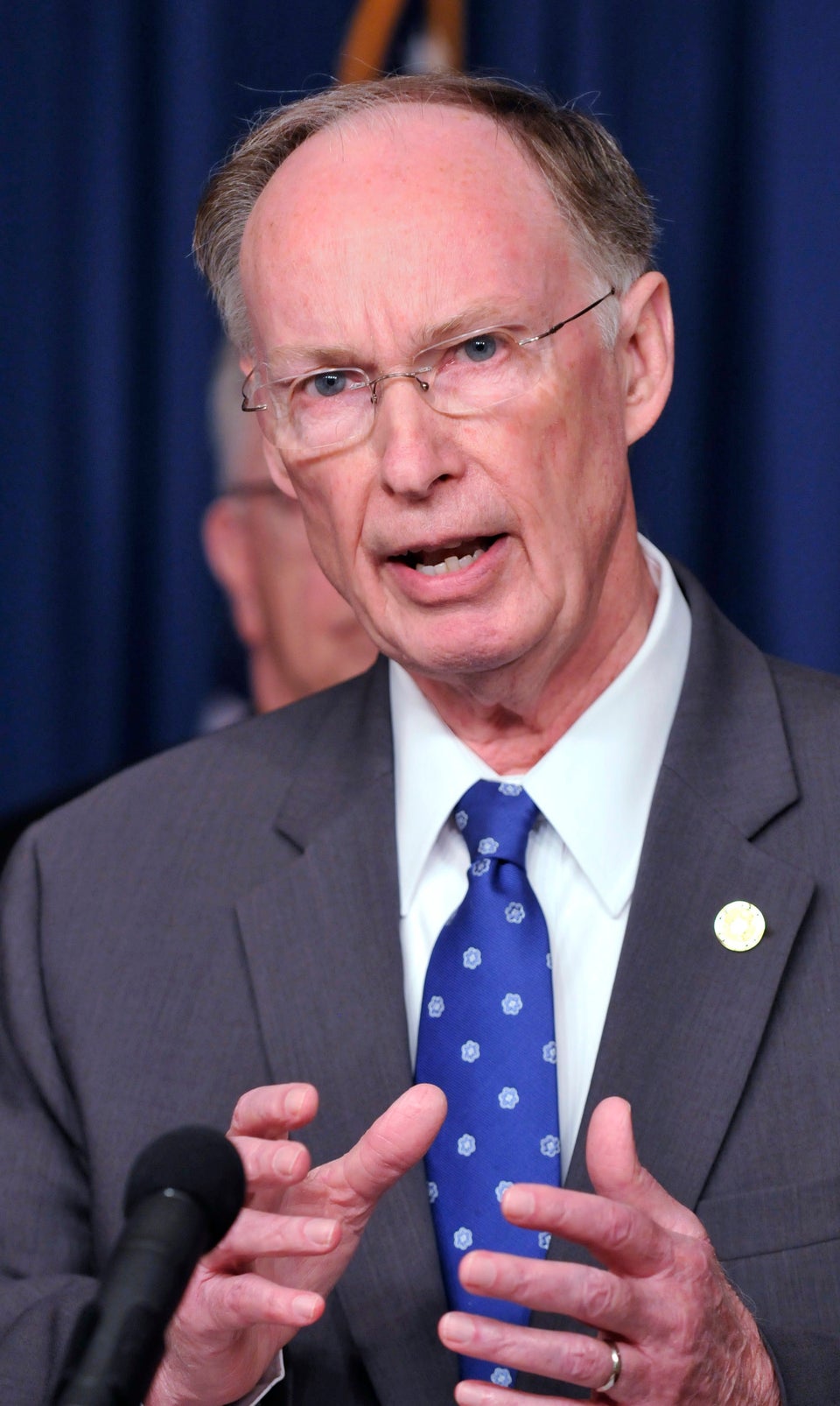 United States Governors
Popular in the Community