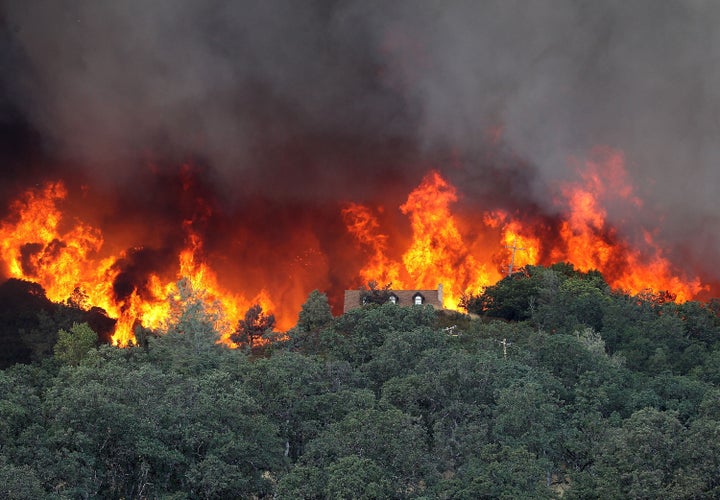 California Gov. Jerry Brown (D) has declared a state of emergency as wildfires blaze in 15 counties across the Golden State, one of which killed a responding firefighter.
"California's severe drought and extreme weather have turned much of the state into a tinderbox," Brown said in a Friday statement. "Our courageous firefighters are on the front lines and we'll do everything we can to help them."
The governor's proclamation directs all state agencies to assist with emergency relief, and activates the state's National Guard to aid with disaster response. Brown also urged California residents to heed any safety warnings from emergency personnel in their area.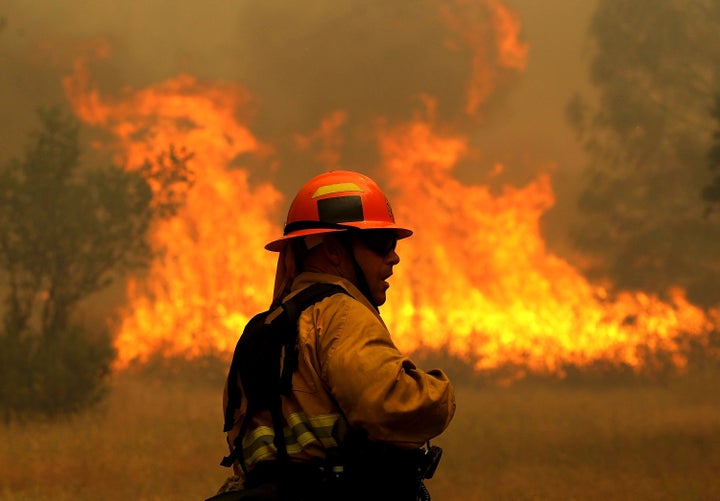 There are currently 18 major fires burning in California, with incidents ranging from as far north as Humboldt County and as far south as San Diego County.
The Rocky Fire, in Northern California's Lake County, has burned 18,000 acres since July 29 and is just 5 percent contained, making it the region's largest active fire. Hundreds of residents have been evacuated from their homes as nearly 1,000 firefighters attempt to contain the blaze. About 8,000 firefighters have been activated statewide.
David Ruhl, a South Dakota firefighter brought in to battle the blazes in California, died Thursday while fighting the Frog fire in Modoc County.
In Nevada County, the Lowell Fire has claimed 2,300 acres and is 75 percent contained. And in Napa County, the Wragg Fire burned over 8,000 acres since July 22. That blaze is now 87 percent contained. Southern California's Lake Fire, which burned 31,000 acres in the last month, is now almost completely contained.
While wildfires are common in California's dry, hot summers, the state's historic drought has made it even more difficult for firefighters to control the blazes. According to the state's Department of Forestry and Fire Protection, there have been over 1,300 more fires this year than the average number during the same period over the last five years.
More photos from the Rocky Fire: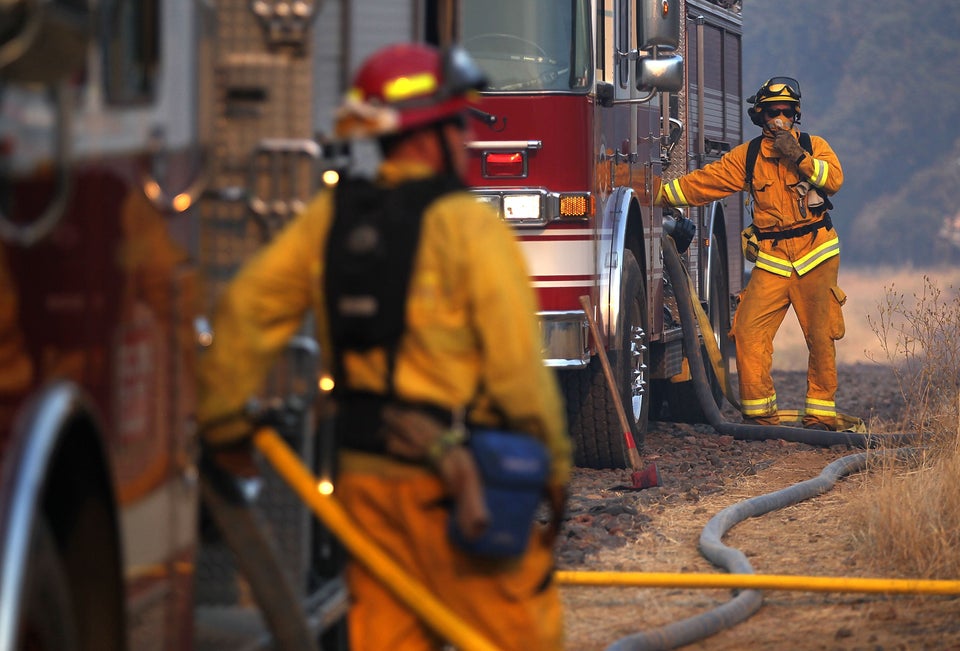 California Wildfires
Popular in the Community