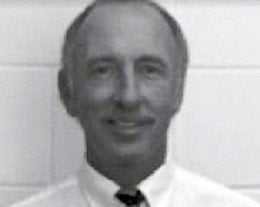 A Florida high school's "Teacher of the Year" has been suspended for an anti-gay post he wrote on his Facebook page last month.
Jerry Buell, a history teacher at Mount Dora High School in Mount Dora, Fla. wrote on his Facebook page that he "almost threw up" when he was having dinner and news came on of New York's decision to allow same-sex marriage showed up July 25.
When his Facebook friends retaliated against his comments, Buell published a second post: "If one doesn't like the most recently posted opinion, based on Biblical principals and God's law, then go ahead and un-friend me. I'll miss you like I miss my kidney stone from 1994."
"Social media is a minefield," Chris Patton, communications officer for Lake County schools, who helped develop the guidelines told the Orlando Sentinel. "People think they're free to say what they want to, but in some aspects it can come back to haunt you."
The guidelines warn teachers if they "feel angry or passionate about a subject, it may not be the time to share your thoughts in a post" and to "delay posting until you are calm and clearheaded."
While school officials say they are investigating the issue on the basis of an ethics code violation, Buell says everything was done on a personal basis: on his own time and personal computer at home.
Officials say Buell had over 700 Facebook friends, therefore rendering his comments public.
"It wasn't out of hatred," Buell told the Sentinel of his post. "It was about the way I interpret things."
Popular in the Community