Jerry Falwell Jr., the head of Liberty University and a leading voice for evangelical Christians, shared and then deleted a strange picture of himself with his pants open.
The image appears to be from a party on a yacht themed to the cult-comedy TV show "Trailer Park Boys," with Falwell dressed as the hard-drinking character Julian.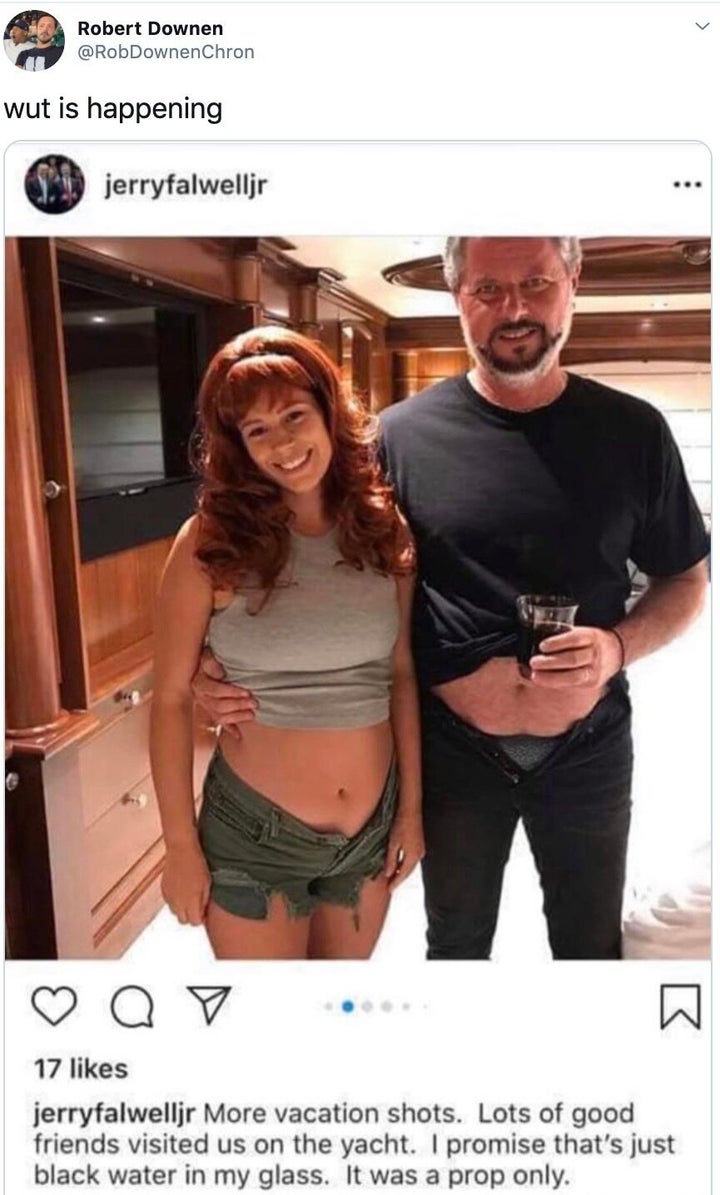 On the show, Julian – played by John Paul Tremblay ― is just about always seen with a rum and Coke in hand, although Falwell's caption insisted the drink, in this case, was just "black water."
Falwell deleted the image from his Instagram and left a close-up photo in place showing him in the same costume.
A video of "Trailer Park Boys" fans having fun in costume would generally not arouse much attention, but the show is known for its off-color humor centered around sex, drugs, alcohol and foul language. Former Liberty students said the school's strict code would forbid a gathering such as the one Falwell attended, and some shared stories about being disciplined for wearing yoga pants to a yoga class.
One critic tried to calculate the potential punishments a student in such a video could incur:
Others were quick to point out the hypocrisy, especially given that this wasn't the first time Falwell had surfaced in photos engaging in conduct that wouldn't fly at Liberty:
Support HuffPost
The Stakes Have Never Been Higher
Popular in the Community