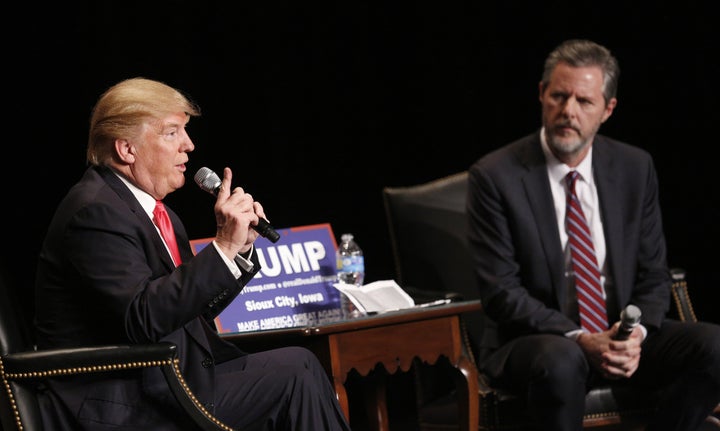 Jerry Falwell Jr., a prominent Evangelical leader with a reputation for exerting influence in politics, said Thursday that Jesus Christ would have objected to the idea that religion should influence political leaders or electoral politics.
"Jesus never intended to give instructions to political leaders on how to run a country," Falwell said in an interview with CNN. "Jesus told us to help the poor, but he never said vote for somebody who is going to take money from your neighbor and give it to the poor. Jesus never told us whether to vote for a socialist or a capitalist. He told us to render unto Caesar, use our own brains to decide who would be the best political leader."
Falwell, who currently serves as president of Liberty University, the world's largest Christian institution of higher learning, made his comments while defending billionaire businessman and GOP presidential candidate Donald Trump, whom Falwell has endorsed. The pope had earlier suggested that Trump was "not Christian" because of his proposal to build a wall on the U.S.-Mexico border.
In response, Trump said it was "disgraceful" for the pope to question his faith. Falwell agreed. And while he said he believes Trump is indeed Christian, Falwell argued that questions of a candidate's faith shouldn't play into the political process.
"It's not our job to choose the best Sunday school teacher, like Jimmy Carter was," Falwell said. "It's our job to choose ... who would defend and protect our nation, who would be the best president. Who would lead us away from $20 trillion in debt and restore the country's economic viability."
The principle of separating religious life from civic life is rooted in both the Bible and the U.S. Constitution. But evangelicals have challenged this tenet over the past few decades, thanks in large part to the efforts of Falwell's father, Rev. Jerry Falwell Sr., who founded the Moral Majority and succeeded in bringing generations of evangelical Christians into the political fold. Fundamentalist Christian teachings now affect politics at all levels, and in doing so, have changed the face of American Christianity and the GOP.
The notion that Jesus would have disapproved of this seems to have resonated with Falwell only recently, when he's tried to explain his support for Trump, a thrice-married casino developer, as a "personal" endorsement, separate from his high-profile positions as a leader within the evangelical movement and university president. But the very idea that he could separate his politics from his faith seems to contradict the cornerstone of what has made the evangelical movement a political powerhouse in America.
"I really believe that anybody on the left or the right that tries to invoke the teachings of Jesus to say they should vote for this candidate or that candidate, I think they're stretching Scripture," he said in a recent interview with The New York Times.
Despite his outsized influence in evangelical circles, Falwell is not a minister or the leader of a church. If he were, then making a political endorsement could threaten the 501(c)3 tax status of his church. Falwell has stressed that his endorsement is not the official position of Liberty University. But to evangelical political activists, the difference is a semantic one.
Other evangelical leaders, like Robert Jeffress of the Texas megachurch First Baptist Dallas, have stopped just short of endorsing Trump to protect their tax exemption. Appearing with Trump in Iowa earlier this year, Jeffress all but endorsed Trump with a remark that could have been confusing to the followers who look to him for spiritual and political guidance: "Although as a pastor I cannot officially endorse a candidate," he said, "[I'm] absolutely convinced that Donald Trump would make a great president of the United States."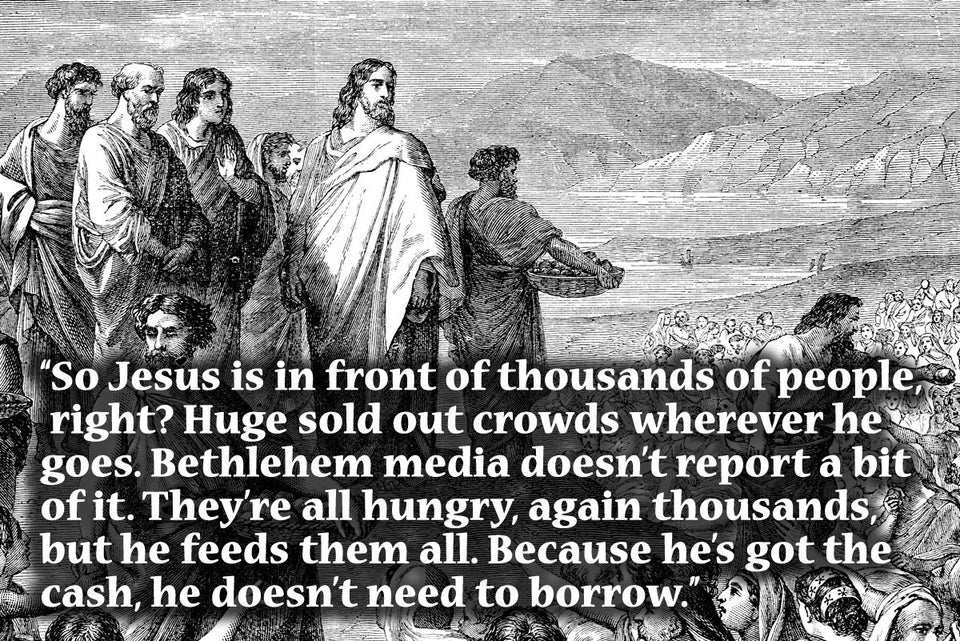 If Donald Trump Wrote The Bible (God Help Us)
Popular in the Community