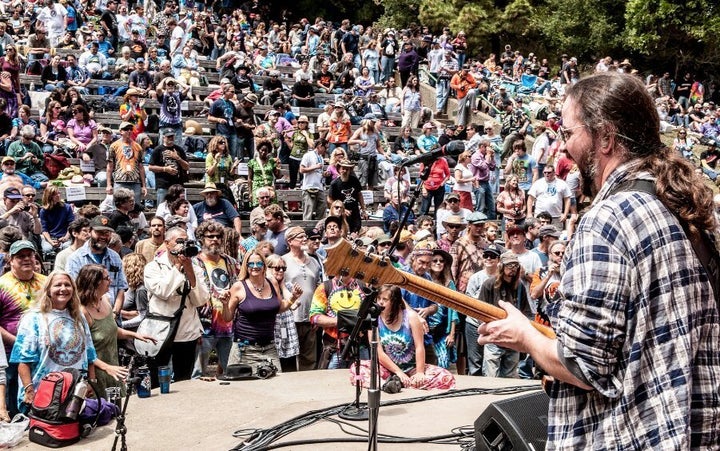 I'll never forget the day Jerry Garcia died.
It was Wednesday, August 9, 1995; I was ten. My father came home in the middle of his work day, crestfallen, with the news. He spent the rest of the afternoon with his record collection, taking me through the life and legacy of his hero.
(Editor's Note: I know everyone in San Francisco thinks their dad was the Biggest Deadhead Of All Time, but mine actually was. We had Jerry's handprint, complete with the missing middle finger, framed on our wall.)
It's been almost 17 years since our city's greatest rock star passed away, and last Wednesday marks what would have been his 70th birthday. Accordingly, the Bay Area celebrated with tributes only fit for a legend.
On his actual birthday, the San Francisco Giants held their annual "Jerry Garcia Day" at AT&T park, complete with Jerry bobbleheads for attendees and a live concert before the game.
Over in San Rafael Friday night, fellow Grateful Deader Bob Weir threw a star-studded concert in his own TRI Studios. Actor Luke Wilson emceed the evening, marked by performances from Weir, Phil Lesh, Phish's Mike Gordon, Carlos Santana and other icons of the jam band persuasion.
Then on Sunday, McLaren Park exploded into a sea of tie-dye for Jerry Garcia Day, an annual event celebrating the Excelsior's most famous resident.
"Personally, Jerry changed my life. Musically, he introduced me to a new style of music I was not familiar with," said Bayview resident and Jerry Day performer Melvin Seals. "What he taught me is what I'm passing on to the younger generation. That's why events such as these are important."
Our own Mayor Ed Lee even joined in on the fun. "I am proud to once again support this annual celebration honoring one of the greatest rock guitarists of all time and San Francisco's famous native son," he said. "This event continually captures the true spirit of Jerry while creating something truly special for our Southeast community. Happy Jerry Day!"
And Happy Jerry Day to you, too, Dad.
Take a look at some images from the festivities below: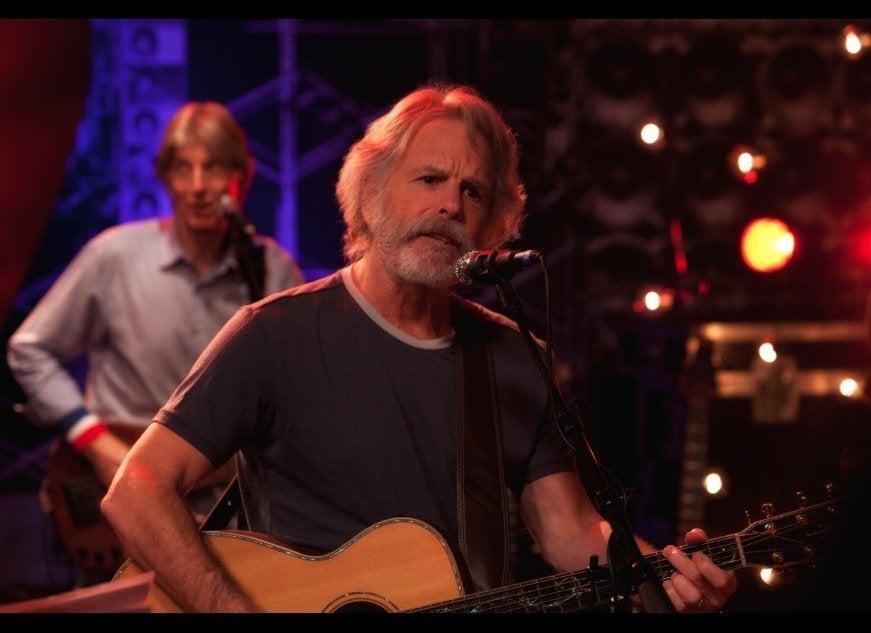 Jerry Garcia Tributes
Related
Popular in the Community