WASHINGTON -- Sen. Jerry Moran (R-Kan.), the head of the National Republican Senatorial Committee, blocked a bid Monday to vote on bills to combat sexual assault in the military, saying he wanted a vote on Iran sanctions in return.
Sens. Claire McCaskill (D-Mo.) and Kirsten Gillibrand (D-N.Y.) have each been pursuing legislation to curb abuse in the armed forces, where a recent report said some 26,000 women and men are sexually assaulted every year. They've been trying for votes on their competing measures since late last year, when both bills were pushed aside amid the crush of must-pass legislation.
Senate Majority Leader Harry Reid (D-Nev.) had promised McCaskill and Gillibrand they would get their votes. On Monday afternoon, he sought unanimous consent to skip many of the procedural hurdles and vote on their bills after some four hours of debate.
In the Senate, it takes just one lawmaker to shoot down such requests. Moran did just that, insisting another bill that didn't get a vote last year -- a measure to levy tougher sanctions on Iran -- should come to the floor along with the sexual assault bills.
But Reid, who has agreed to give the White House more time to show progress in the ongoing nuclear talks with Iran, objected to linking the disparate issues, which both have bipartisan support.
"I'm terribly disappointed that my Republican friends are trying to turn this vital national security concern into a partisan issue by trying to inject [it] into a setting where it's clearly not relevant," Reid said.
Gillibrand was more pointed, taking to the Senate floor to lambaste the opposition for not simply moving ahead on sexual assault.
"Anyone who has been listening has heard over and over again from survivors of sexual assault in the military how the deck has been stacked against them," Gillibrand said. "And for over two full decades, the Defense Department has been unable to uphold its continued failed promises of 'zero tolerance' for sexual assault.
"But when the Senate can't even agree to debate the one reform that survivors have consistently said is needed to solve this crisis, we are telling those victims that the deck is stacked against them right here in the Senate, too," she said.
Gillibrand's bill aims to remove prosecutions of major crimes such as sexual assault from the military chain of command. McCaskill's measure builds on reforms passed into law last year, but doesn't go as far as Gillibrand's.
Moran spokeswoman Garrette Silverman said in an email, "Sen. Moran supports having votes on the Gillibrand and McCaskill amendments, but he does not believe Sen. Reid should be allowed to pick and choose which amendments blocked from consideration during debate on NDAA [the National Defense Authorization Act] receive a vote. Sen. Moran believes preventing Iran from getting nuclear weapons capability is of such importance it also deserves a vote on the floor."
The sexual assault bills may still receive votes, but without an agreement from Senate Republicans, Reid will have to find more than a week of floor time to devote to the measures.
Michael McAuliff covers Congress and politics for The Huffington Post. Talk to him on Facebook.
The story has been updated with comment from Sen. Moran's spokeswoman.
Before You Go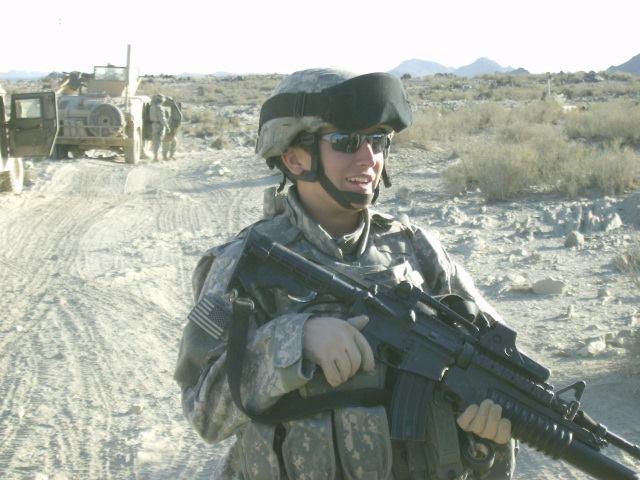 The Faces Of Military Sexual Assault
Popular in the Community