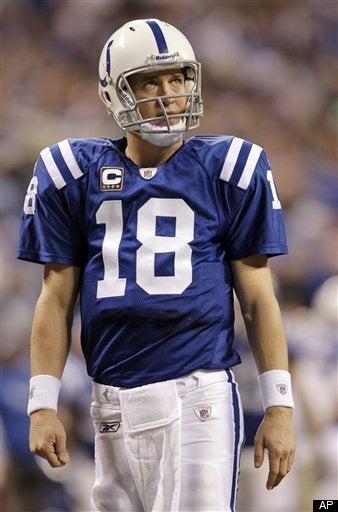 The NFL players/owners negotiations might start to get ugly.
Carolina Panthers owner Jerry Richardson apparently mocked star quarterbacks Peyton Manning and Drew Brees during the Feb. 5 negotiations between the owners and the NFL Players Association, according to Yahoo Sports. Richardson also happens to be the only owner who was formerly a player.
"[Richardson] was extremely condescending to them, especially toward Peyton," a source said. "[Richardson] was the only person on either side who was contentious. Everybody else was respectful. They might have said, 'I disagree with your point,' but at least they were respectful. [Richardson] was not."

Apparently, Richardson was particularly sarcastic when Manning started to talk about players' safety. At one point, Richardson evidently said, "What do you know about player safety?"
The Panthers owner has been outspoken on the need to use hard-line tactics with the players, though most discussions thus far have been civil. Historically, discussions are tense.
Manning has been particularly quiet thus far in the talks, according to Yahoo. However, the incident with Richardson, which seems to be part of his plan to break the players, could push Manning into a more outspoken position.
The controversy could cause the Panthers owner's actions to backfire on the owners. Manning's voice tends to carry a lot of weight throughout the league, despite not being a player representative or member of the NFLPA's executive board.
Support HuffPost
The Stakes Have Never Been Higher
Related
Popular in the Community