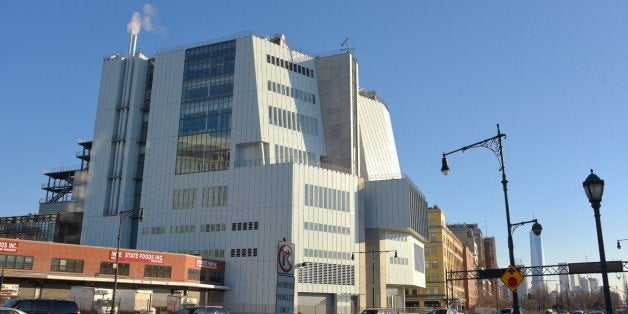 I've spent much of my life in and in love with museums. When I was 10 years old, there was no mention of art in my home. But then my mother began driving me from the suburbs to the Art Institute of Chicago. There, she looked at art on her own for hours, leaving me to do the same. At the time, I liked being alone but hated museums. I felt they were old and dead, places where people just stood and stared. But one day, waiting, bored, brooding, I found myself absorbed by two beautifully colored adjacent old paintings. On the left, a pair of men standing outside a jail cell talk to a haloed man, inside the cell, while an incredible leopard guards nearby. After a long time, I looked at the right-hand panel, where the setting was the same but the time was different. In place of the leopard, there is a man returning a huge bloody sword to its sheath; the haloed man inside the cell stoops down, both hands on the sill to support his body, extending his neck, which has been severed, through the bars. His head is on the ground, on a platter, as blood spurts all over. I looked back and forth; left, then right. Then something gigantic hit me. These images were telling a story. The paintings were from the 15th century, just when Renaissance painters were beginning to understand perspective. And yet they were not dead, they were alive, at least when I looked at them. Two paintings from the 1450s, still working their magic on me. Amazed, I looked around the gallery and saw gates open. I thought each work was the same — a voice, yearning or in pain or proud, but speaking to me, in visual tongues, down through history. Maybe everything in this suddenly amazing building was telling a story, I thought, a story I could discern just by looking (and without going to school). I wanted to spend forever in this cacophony, this living catacomb. A few months later, my mother committed suicide. I didn't return to a museum until I was in my 20s.
REAL LIFE. REAL NEWS. REAL VOICES.
Help us tell more of the stories that matter from voices that too often remain unheard.