 Just because Jerry Sandusky will soon hear a prison sentence that will probably lock him up for the rest of his life doesn't mean his case is over. Far from it.
Instead, get ready for years of appeals and headlines as the 68-year-old pedophile strives to convince higher-ranking judges in Pennsylvania that he didn't get a fair trial.
Look for his attorneys to claim they were denied adequate time to prepare for the trial and that the prosecutor's closing argument violated Sandusky's Fifth Amendment rights. If Sandusky enlists new lawyers, as many expect, they might contend that the original defense team botched its top priority: protecting the client.
Armed with these arguments, the ex-Penn State assistant football coach still has no more than a sliver of a chance he'll ever get a new trial, legal analysts told HuffPost.
"I don't think this rises to the level of granting him a new trial," said Temple University law professor Barbara Ashcroft. "The evidence was overwhelming with the number of victims and number of incidents that was described during the trial."
But that's no reason for Sandusky not to try, they said. As an elderly man entering prison marked as a child rapist, it would be a surprise if Sandusky didn't fire every arrow in the quiver. Maybe he'll get lucky and hit a bull's eye, earning him a retrial.
A jury in Bellefonte found Sandusky guilty on 45 counts of abusing 10 boys over 15 years, with many of the encounters in his home or at Penn State's football facilities.
He was arrested in November and the trial began in Judge John Cleland's courtroom in June -- a fast progression. It might be persuasive for a public defender buried under a heavy caseload to argue he was rushed in similar circumstances, observers noted. But it probably won't fly here.
"To make that work, you have to show what would have gone differently if you had enough time," said Duquesne University law professor Wes Oliver. "You can't really satisfy [that] here."
Another narrow path to overturning the conviction would be to claim the lawyers provided "ineffective assistance of counsel." Experts predict Sandusky will shuffle his defense team by getting attorneys specializing in appeals who may blame lawyer Joe Amendola for losing.
"In a normal criminal case involving an unknown defendant, the issues of ineffective assistance of counsel and time for preparation are sure losers," said Drexel University law professor Daniel Filler. "Those are not the kind of issues that win on direct appeal."
The greatest chances for success may come from claiming that state prosecutor Joseph McGettigan violated Sandusky's right to remain silent. In his closing argument, McGettigan attacked Sandusky's stumbling response to Costas questioning if he was sexually attracted to young boys.
"Sexually attracted, you know, I, I enjoy young people. I, I love to be around them. ... No, I'm not sexually attracted to young boys," Sandusky said.
McGettigan told the jury this was an incriminating answer.
"I would think that the automatic response, if someone asks you if you're a criminal, a pedophile, a child molester, or anything along those lines, would be, 'You're crazy. No. Are you nuts?"
Remarks like this are potentially prejudicial, experts said.
"Sandusky doesn't have to claim his innocence," Ashcroft told HuffPost. "A prosecutor walks a fine line and he was definitely tiptoeing over that line by making arguments like that."
Sandusky attorneys Amendola and Karl Rominger have already indicated they will appeal within 10 days of the sentencing. Rominger gave the Wall Street Journal a peek at their strategy, saying that a delayed trial would have enabled them to take advantage of a recent law allowing experts to testify about victims' behavior.
However, it's unclear how this law would have aided Sandusky's defense. It gives a boost to prosecutors who can now call psychologists and therapists capable of explaining why victims of sexual abuse sometimes don't report a crime or sever their relationship with a predator.
"Defense attorneys were able to perpetuate myths," said Jennifer Long, director of AEquitas, a group trying to reduce sex crimes. "Prosecutors will now be able to put victims' behavior into context if they think it needs an explanation."
Related
Before You Go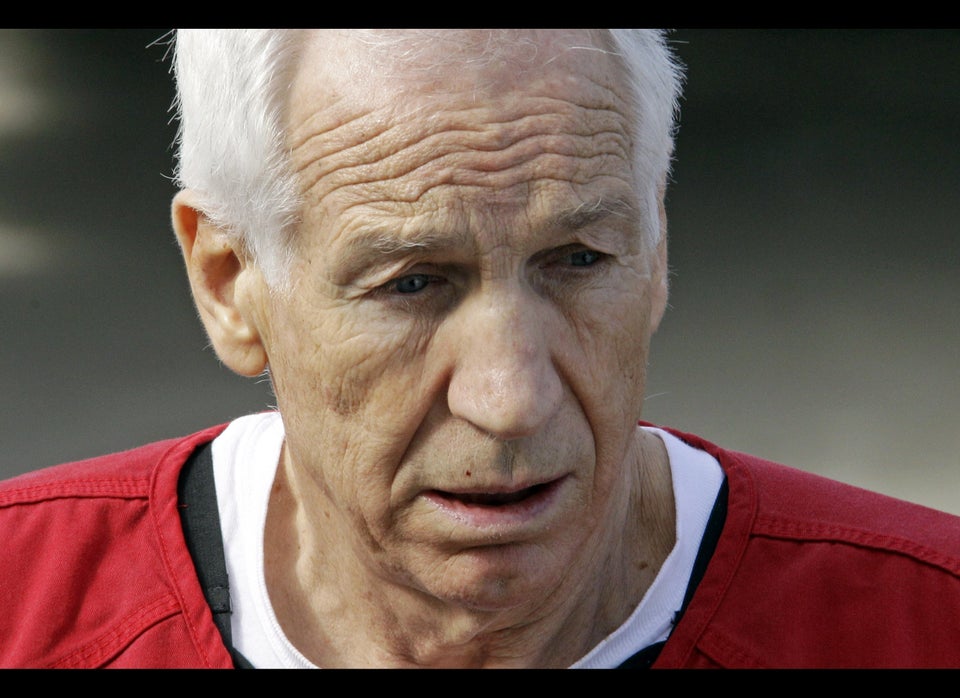 Jerry Sandusky Trial
Popular in the Community