Sandusky is expected to spend the rest of his life in jail after being convicted of 45 counts of sex abuse.
The New York Daily News reports that on Monday, Greg Bucceroni, a self-described former child prostitute, sent an email to officials at Poly Prep Country Day School in Brooklyn.
In the message, Bucceroni said he was associated with a child sex ring that included Sandusky and former Poly Prep football coach Phil Foglietta. The email said that, in 1979, Bucceroni was originally expected to have sex with Sandusky, but, because of time constraints, he was introduced to Foglietta instead.
Foglietta was introduced to us as Coach Phil who coached youth football in NYC. Foglietta agreed to pay $200.00 for child sex and followed us back to a Philadelphia hotel, myself (sic)ad another child prostitute then engaged coach Phil in child sex."
Twelve alumni of Poly Prep have filed a lawsuit against the school, claiming they were raped and abused by Foglietta, the Wall Street Journal reports. The suit claims school officials knew about Foglietta's crimes and covered them up, "continuing to publicly celebrate Mr. Foglietta as an upstanding member of the school."
It's unclear whether the suspected child porn ring being investigated by the feds is the same as the one mentioned by Bucceroni.
Related
Before You Go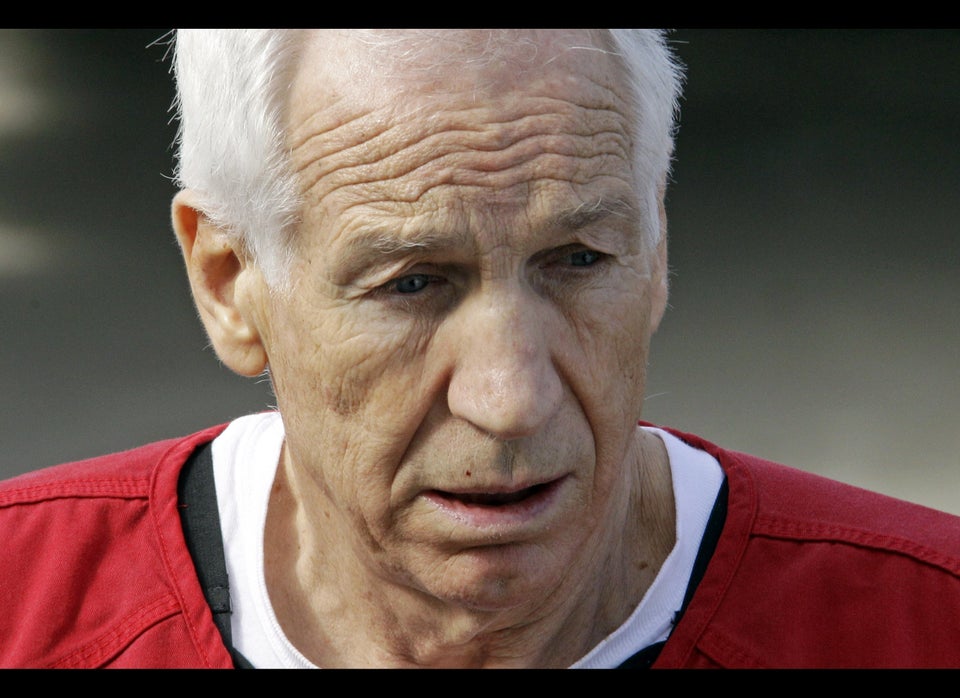 Jerry Sandusky Trial
Popular in the Community